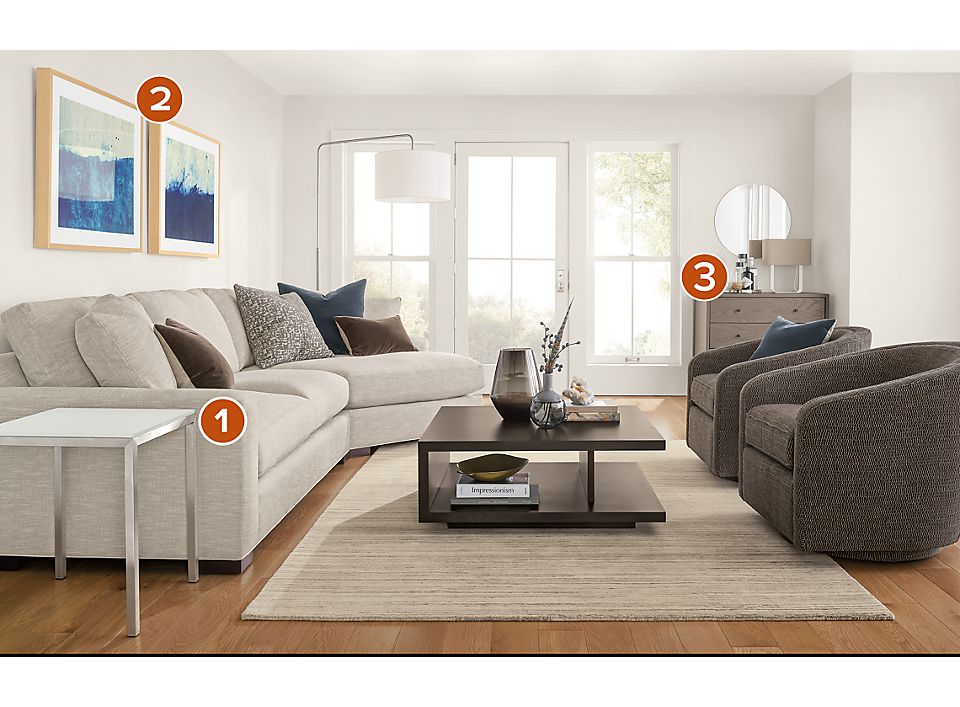 Why this room works
A sectional with an angled chaise adds comfort and a unique design element to this elegant living space. The shape of the chaise helps define the seating area and give it a cozy feel.
Modern wall art in shades of blue creates a beautiful focal point. Placing two pieces of art side by side keeps things in proportion with the long sectional.
A dresser is a clever and unexpected storage solution for a living room. This one doubles as a bar with drawers to neatly tuck away napkins and other entertaining essentials.