Metro Sofa with Right-Arm Angled Chaise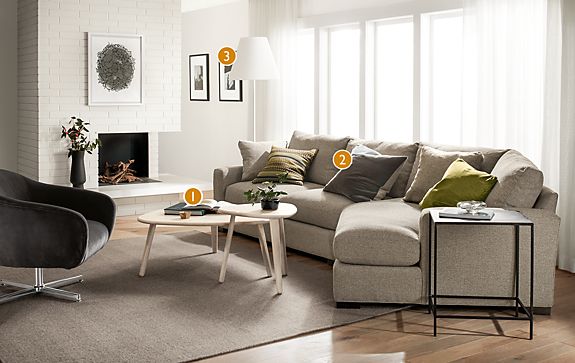 Why this room works
Opt for subtle, unique design with our James cocktail tables. Made to nest, each table showcases fluid design and long-lasting durability. Nesting your tables is a fresh take on a traditional cocktail table set-up.
Our accent pillows are made to mix and layer, and they do an exceptional job lightening up this space. The combination of sizes, colors and textures brings out the beauty of the Metro sectional and adds a fun design element.
Large in scale, but refined in design, our Soria lamp adds modern brightness. It exudes a broad glow which is perfect for this large living room. No matter what end of the Metro sectional you're enjoying, Soria's bright light will reach you.