Wells Leather Sofa with Woodwind Walnut Bookcases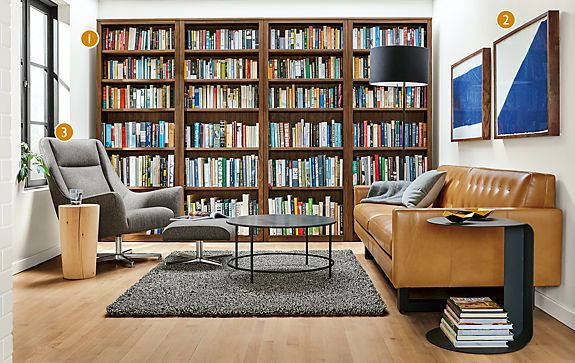 Why this room works
Create a statement with storage. Our Woodwind bookcases offer the feel of a built-in and make this living space totally unique. Easily combine pieces to make the most of your space.
We love the rich, classic hues of our Robshaw indigo prints. These prints show the remarkable relationship between culture and art and provide a great conversational piece for this intimate setting.
Perfectly nestled in the corner of this room, our Charles chair adds stunning curves and extra spot to curl up with a good book. Beautifully paired with an aluminum swivel base, Charles evokes distinctive style with its organic shape.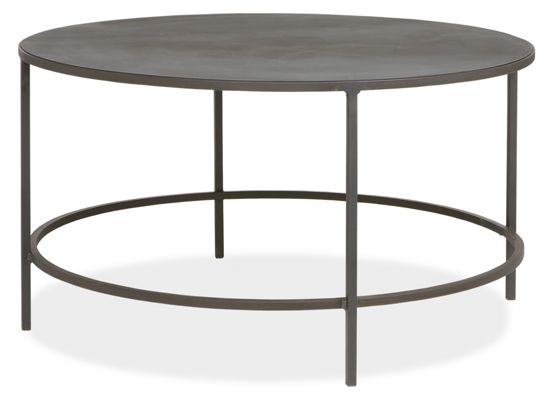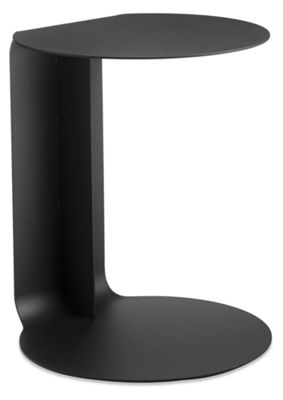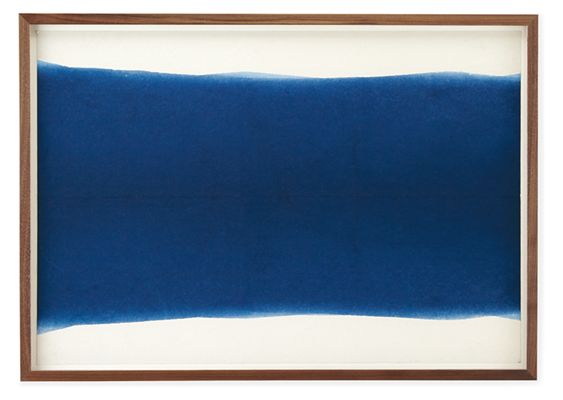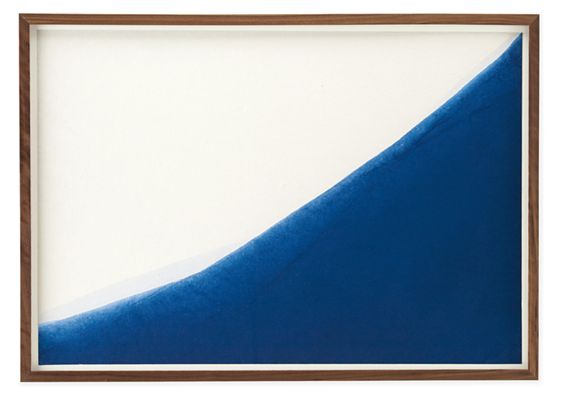 Limited Edition
John Robshaw, Landscape #1, 2015
Sold Out Online