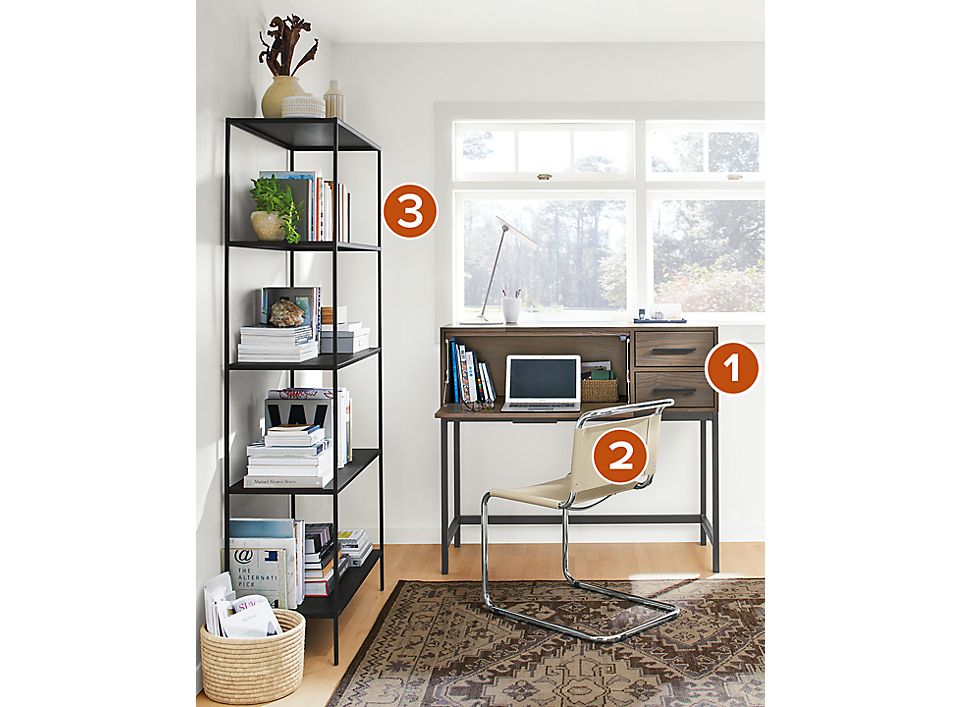 Why this room works
Perfectly nestled into a small space or hallway, the Alden office armoire is a console-style desk and storage solution that accommodates sitting or standing.
A Lange chair in leather keeps this workspace modern and casual. Its comfortable, versatile design makes it easy to tuck into the armoire when it's not in use.
The Slim bookcase adds some drama to this modern office. Though delicate and minimal in design, Slim offers a great amount of storage in a small space.