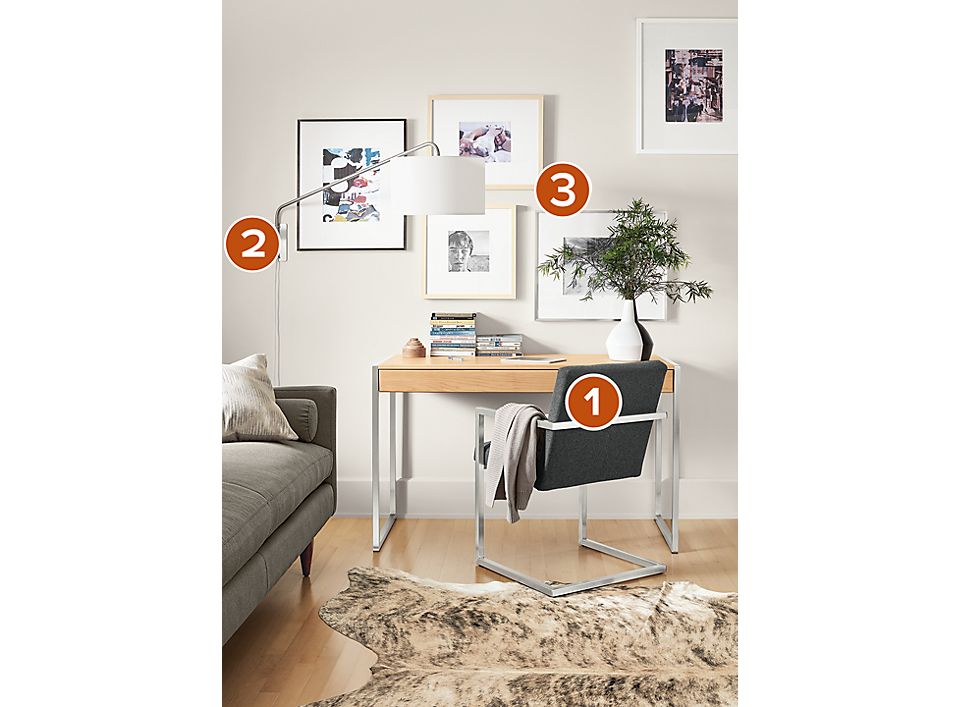 Why this room works
Stylish and comfortable, the Lira chair looks right at home in this casual workspace.
The Rowland wall sconce saves on space, while offering direct light with its four-foot reach.
A mixed frame wall gives this workspace more definition and adds an interesting view from the desk or sofa.