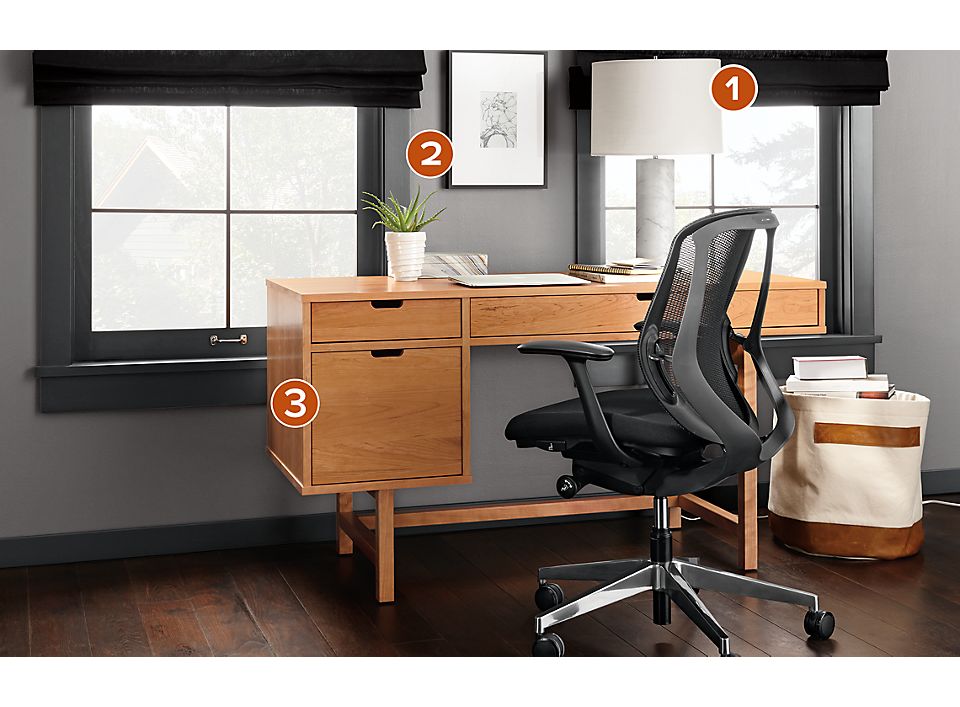 Why this room works
An office doesn't restrict you to task lighting. This beautiful table lamp is a stunning statement that's also functional. Its marble white base offsets the darkness of the chair.
Additionally, the Profile Frame houses a light image, which helps break up the darkness between window treatments. It gives this office just the personal touch you want.
Bask in the beauty of natural wood. The desk, complete with file and storage drawers, will stand the test of time and offers uncompromising organization.