Float Adjustable Desk Open Office Space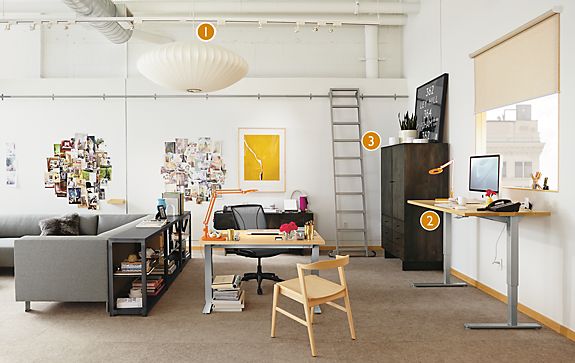 Why this room works
Add a light pendant to make your office more modern. It emits a soft, even light that you'll love having for early mornings or late evenings.
Transition from sitting to standing with ease by way of a float desk. Its adjustable height is engaged by a one-handed release lever. It promotes a healthy workspace and allows you to change up your office routine daily.
The armoire is nestled perfectly into the back corner of this office. Its durable design lets you display items on top, and its dark coloring makes it a standout in this modern office.