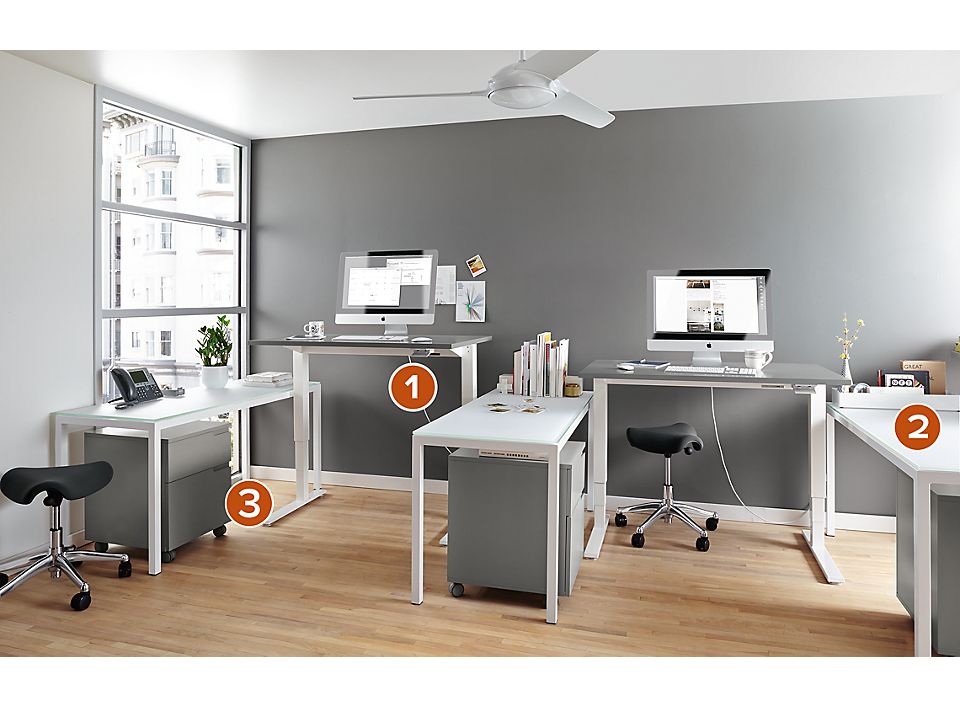 Why this room works
The Float® desk boasts a clean look with uncompromising function. It allows you to easily alternate between sitting and standing throughout the work day and, in its standing position, adds visual interest to the office.
The Terrace centerpiece planter is used creatively in this office, working as a tray that keeps items organized. Its subtle yet valuable impact helps create an efficient, stylish workspace.
Milo rolling file cabinets feature great form and function. The sleek desk of this cabinet lends itself to modern design, while smooth-rolling casters add to its versatility.