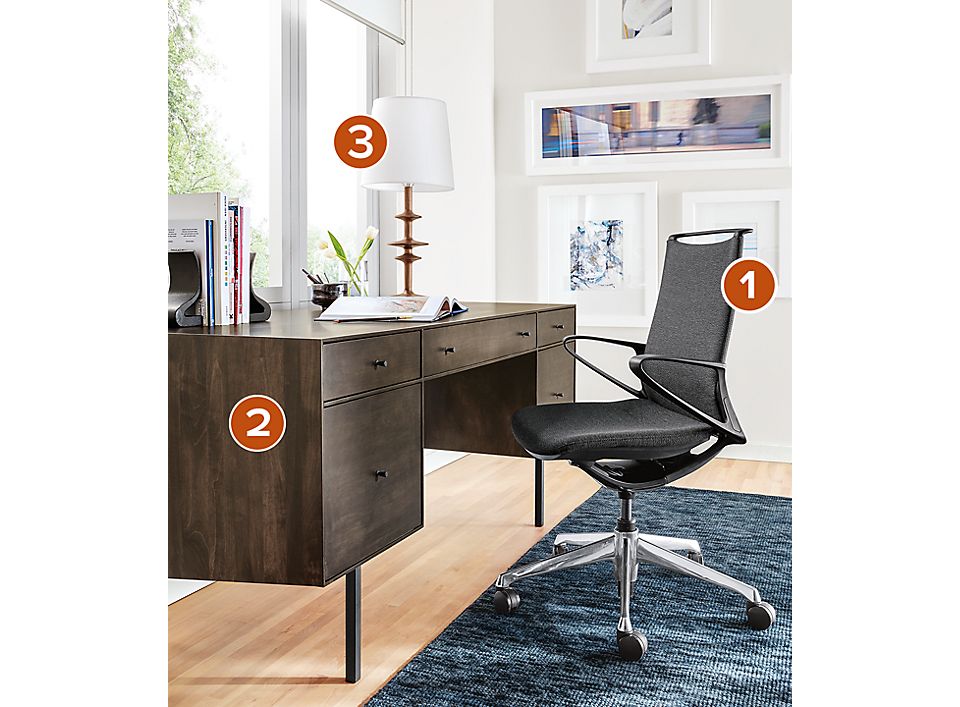 Why this room works
The beauty of our Plimode office chair easily complements any room or office style with its clean, sweeping composition.
Despite its delicate, minimal design, the Hudson desk's solid wood craftsmanship ensures that it's as durable as it is beautiful. Easily tuck a chair underneath the desk when not in use. Plus, Hudson's sleek design seamlessly blend in with any room.
Opt for a fresh take on traditional task lighting. Our Parks lamp shows stunning wood-crafting and emits even light for your work.