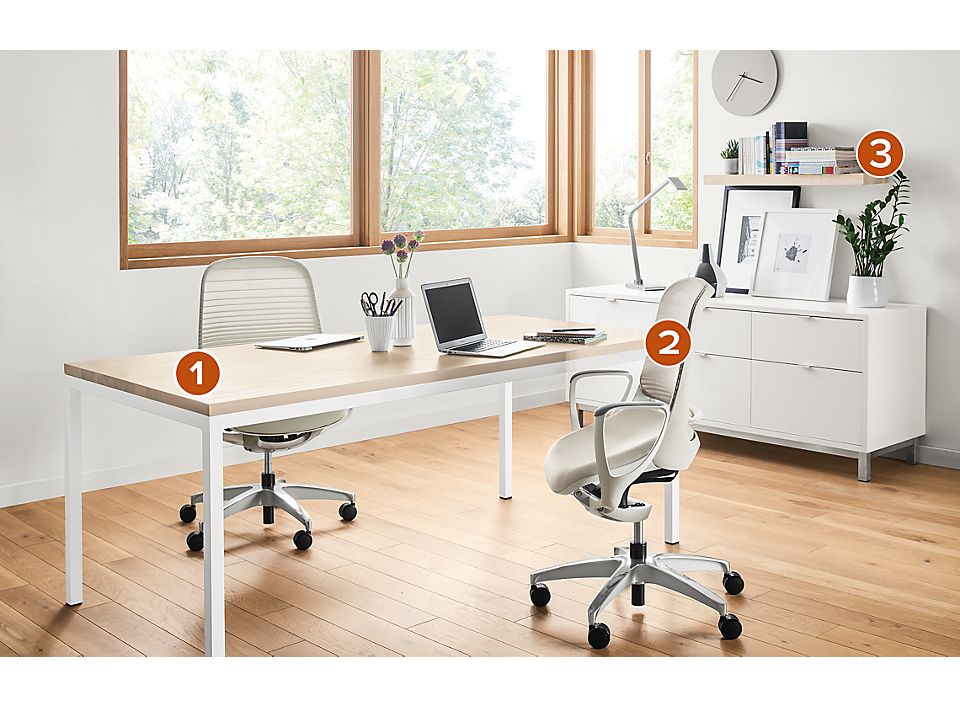 Why this room works
Maximize a home office with the Pratt desk. Large enough to comfortably accommodate two casual workspaces, Pratt's timeless design makes it versatile and functional for any space.
Luce office chairs in white keeps this modern looking fresh and airy. These chairs offer ergonomic support in an understated design that matches the easy-going design of this office.
Positioning shelves or ledges over a cabinet is a unique way to personalize your storage. The combination of storage in this space creates a one-of-a-kind look.