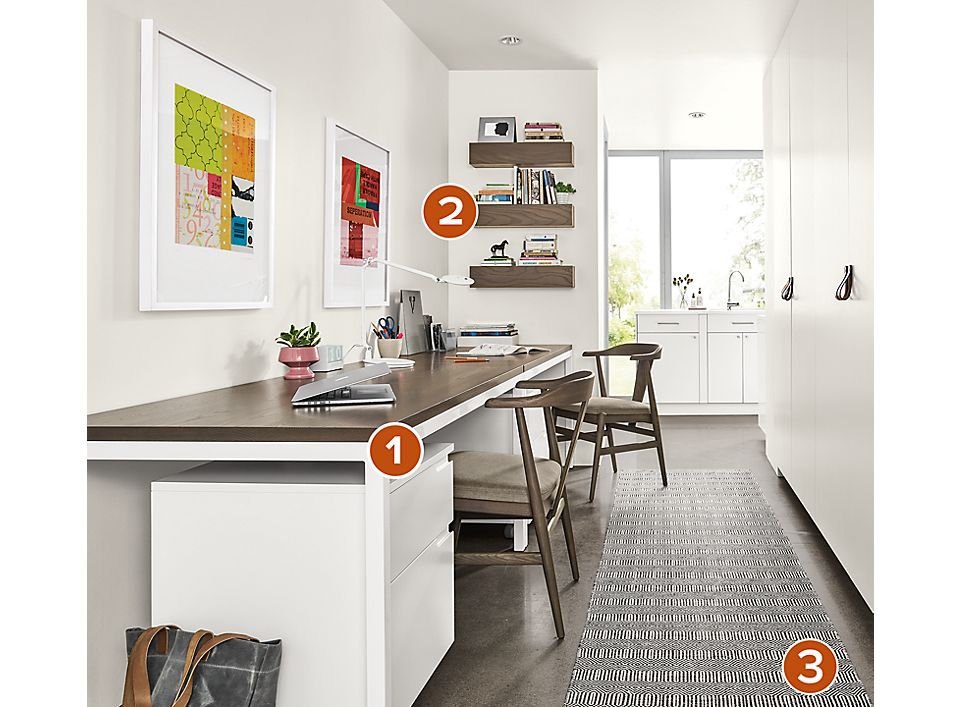 Why this room works
Two Pratt desks create a large, functional workspace in this hallway-style office. White bases make the space look more open.
Float shelves make the most of a small wall and the finish matches the desks and chairs for a cohesive look.
The Sequence rug is perfect for high-traffic areas and adds subtle pattern to this matching space.