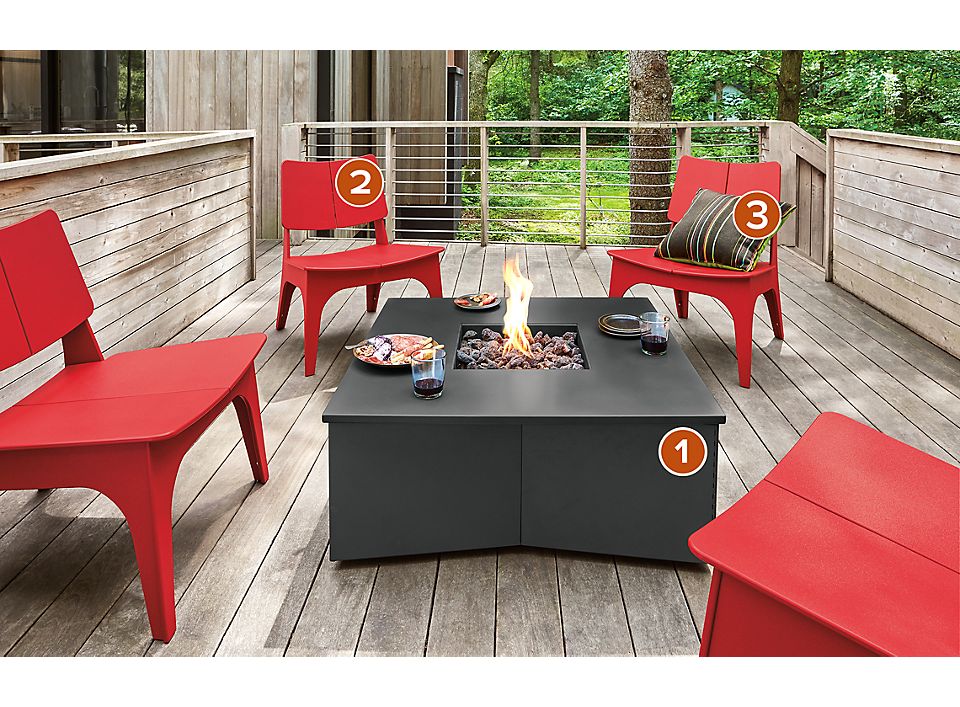 Why this room works
A modern fire table makes this balcony cozy and welcoming. The flame is fueled by a propane tank that fits neatly behind a push-latch door on the end of the table.
Durable, high-density plastic outdoor chairs bring mid-century style to this outdoor space.
Outdoor throw pillows add comfort to any outdoor seating. This modern striped outdoor pillow resists moisture and stains.