Dining Space with Maui Umbrella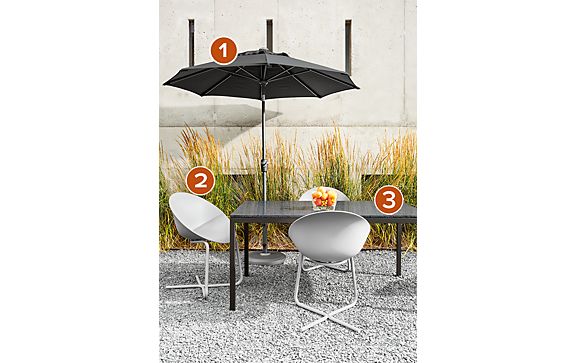 Why this room works
Our umbrellas can be used with a table or as freestanding shade. A crank lift and push-button tilt make them easy to use and reposition as the sun changes throughout the day.
The Azhar outdoor chairs easily transition from dining to lounging and offer a decidedly modern look. The unique base design makes them stable even on a loose rock patio like this one.
A Pratt outdoor dining table with a black granite top is impervious to the elements and nicely contrasts the light grey of the chairs, rock and wall.