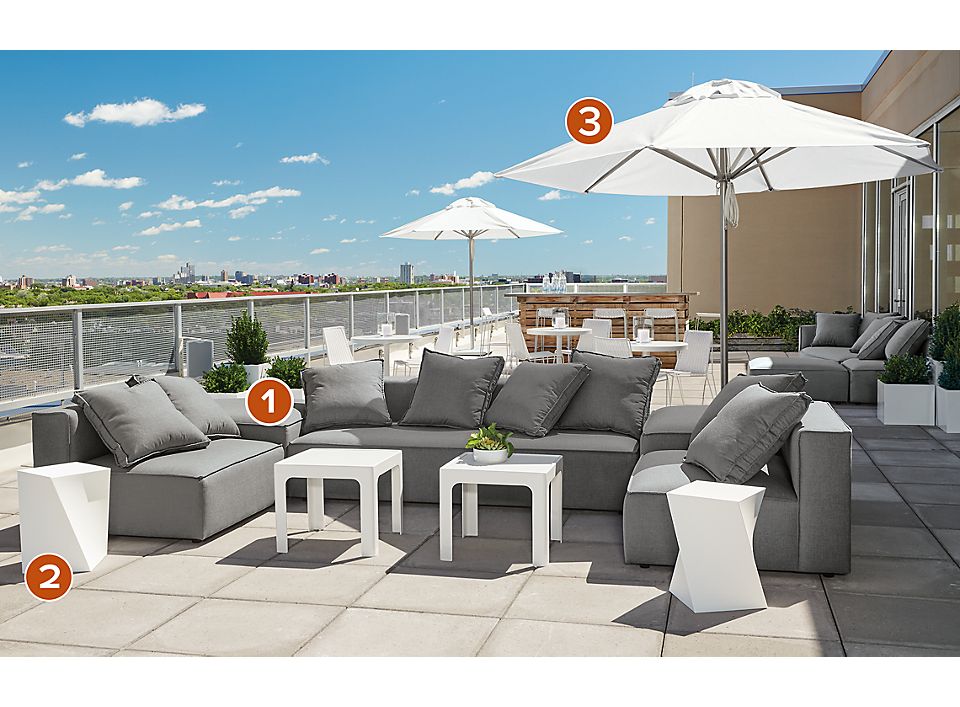 Why this room works
Our Oasis sectional offers a lot of seating in this large outdoor space and individual pieces can be rearranged as your needs change. The sectional's shape helps separate the lounging area of this deck from the dining area.
Part stool, part end table, Kubik works everywhere. Made of strong plastic, its compact size and light weight make it easy to move around your space.
Our Pacifica umbrella features a Sunbrella® canopy that won't fade in the sun. It has an easy-to-use rope pulley system made with racing sailboat parts and hidden wheels for easy movement.