Portica Outdoor Table in Thermally Modified Ash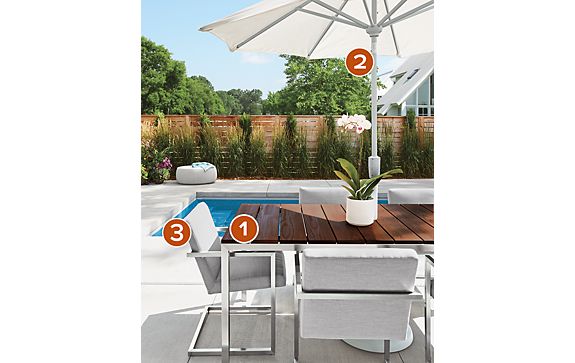 Why this room works
The slatted design of this outdoor dining table looks modern and allows water to quickly drain away. A thermally modified ash tabletop is an alternative to tropical hardwoods that's just as durable and weather-resistant.
This white umbrella can be used with a dining table or on its own as freestanding shade.
Upholstered outdoor dining chairs encourage lingering after a meal. This Sunbrella® and stainless steel chair design is stain- and water-resistant.