Rayo Outdoor Sofa & Chair in Sunbrella Slate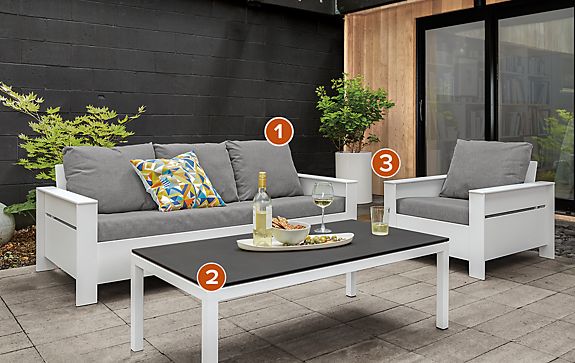 Why this room works
This modern outdoor seating offers an ideal balance of comfort and durability. The arms are wide enough to hold a drink or act as a perch for party guests.
A ceramic composite tabletop is ideal for outdoor conditions and entertaining. It resists scratching, chipping, water and heat.
A tall circular planter adds even more architectural interest to this patio area.