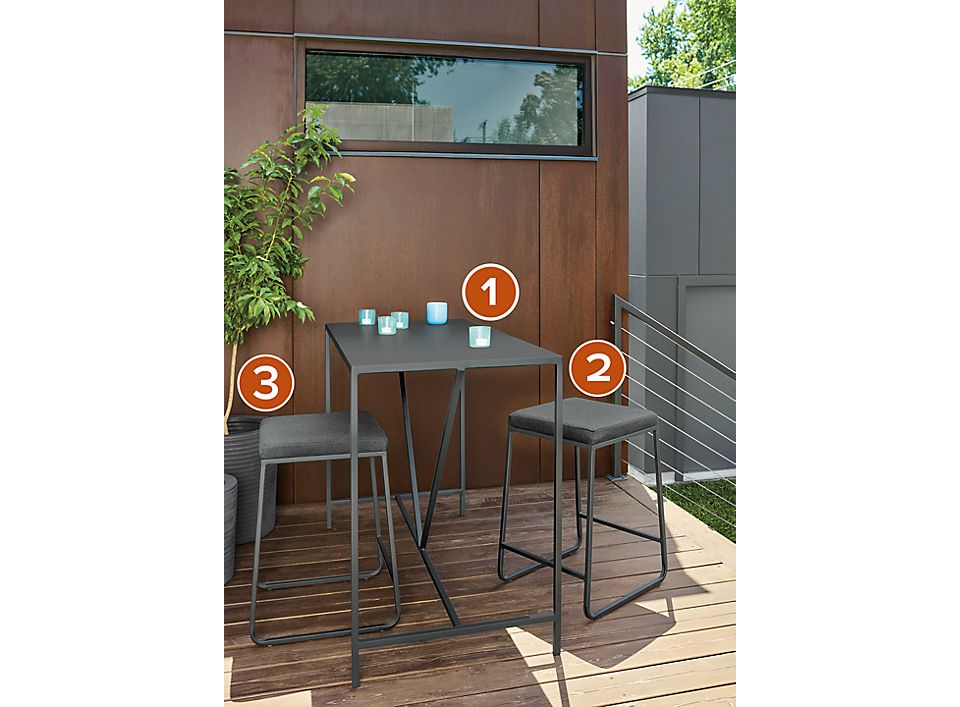 Why this room works
Durable, lightweight powder-coated aluminum makes our Slim outdoor counter table a practical solution that's easy to clean and move around your space.
Coordinating Carmel counter stools offer a comfortable perch. The narrow, backless design tucks neatly under the table and helps lend an uncluttered feel to this small patio.
Choosing dark gray for the outdoor furniture and Furrow planters helps unify the space and provides contrast to the color of the house and deck.