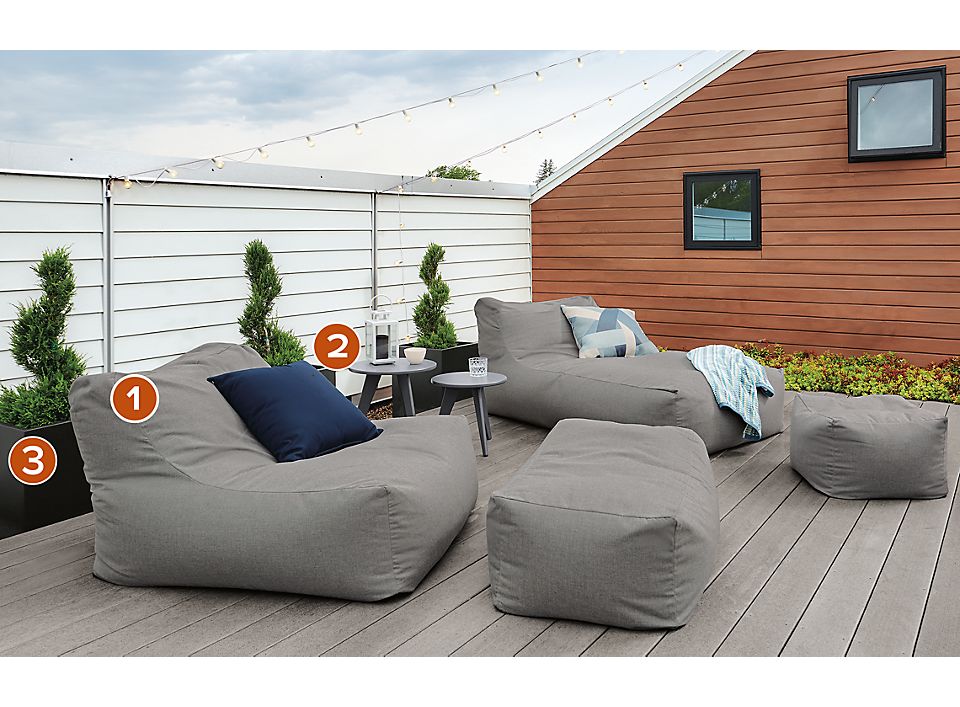 Why this room works
An outdoor bean bag chair adds a playful element to any outdoor space. Our Yamba bean bag seating has a waterproof bottom panel so you can use them on sand or grass, too.
These outdoor end tables can be easily moved around for flexibility when lounging or entertaining. Plus, they're waterproof and fade-resistant so they can stay outside year round.
Three large planters help define the borders of this deck. The black and green color combination pops against the white wall.