Arden High Loop Rug in Ivory/black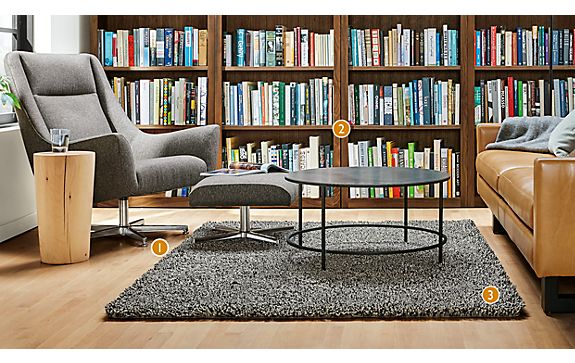 Why this room works
A small rug makes a big statement. Keeping the feet of the Charles swivel chair and Wells leather sofa off the rug opens up this narrow room.
Leaving space between the rug and the Woodwind bookcases creates a pleasing border of hardwood flooring.
Choosing a plush, wool rug adds luxury to this space—perfect for relaxing with a good book.