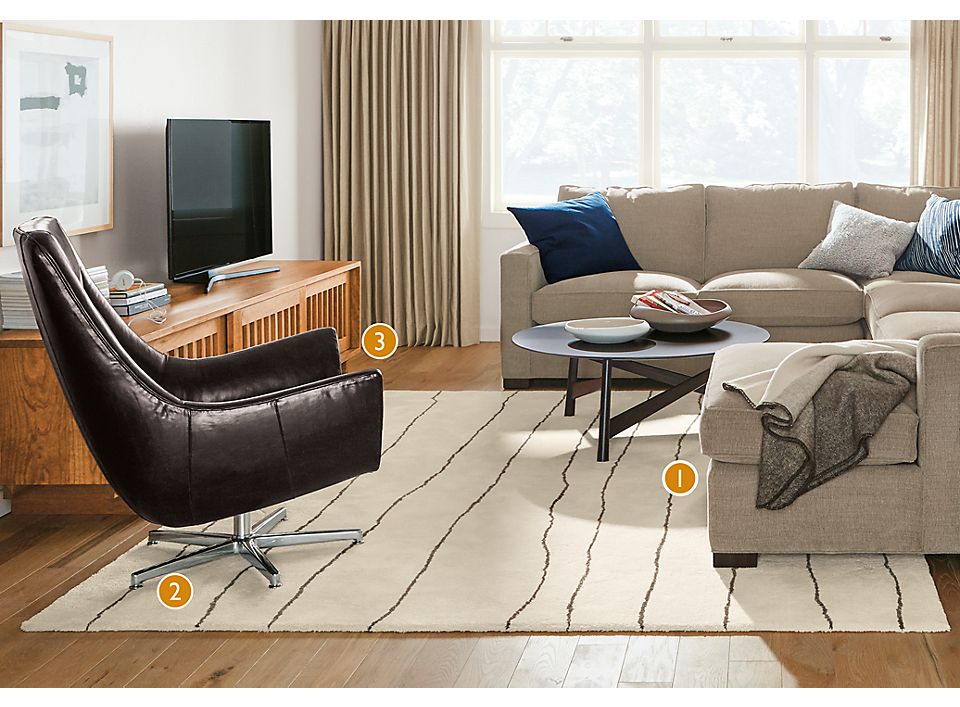 Why this room works
To balance the room, the Channel rug is centered on the longer part of the Morrison sectional. Its recycled nylon yarns are perfectly suited to high-traffic areas.
The entire base of the Charles leather swivel chair sits on this plush rug for stability.
A visual break is created around the outside of the room by keeping the Coen media cabinet off the rug entirely.