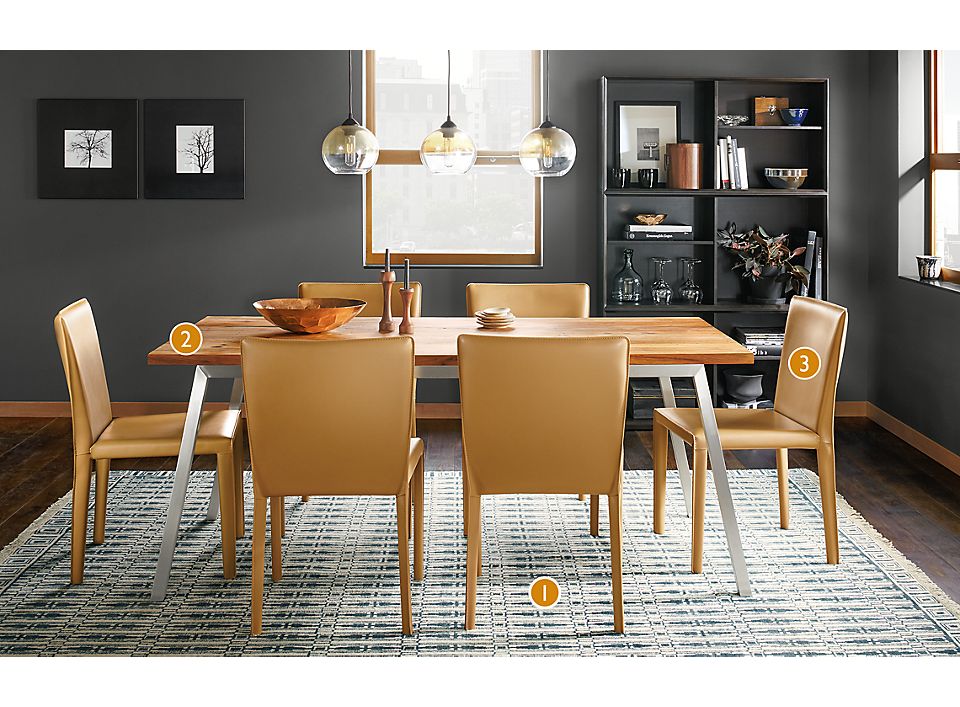 Why this room works
The geometric pattern of our Tulum rug provides visual interest, while its contrasting hues brighten up the dark walls and accents.
The Cass table and Sava chairs are balanced by the rug's size and shape. When pushed in, all of the chair legs are on the rug.
The chairs at the ends of the table will be partially off the rug when pulled out, making this low-pile rug a smart choice.