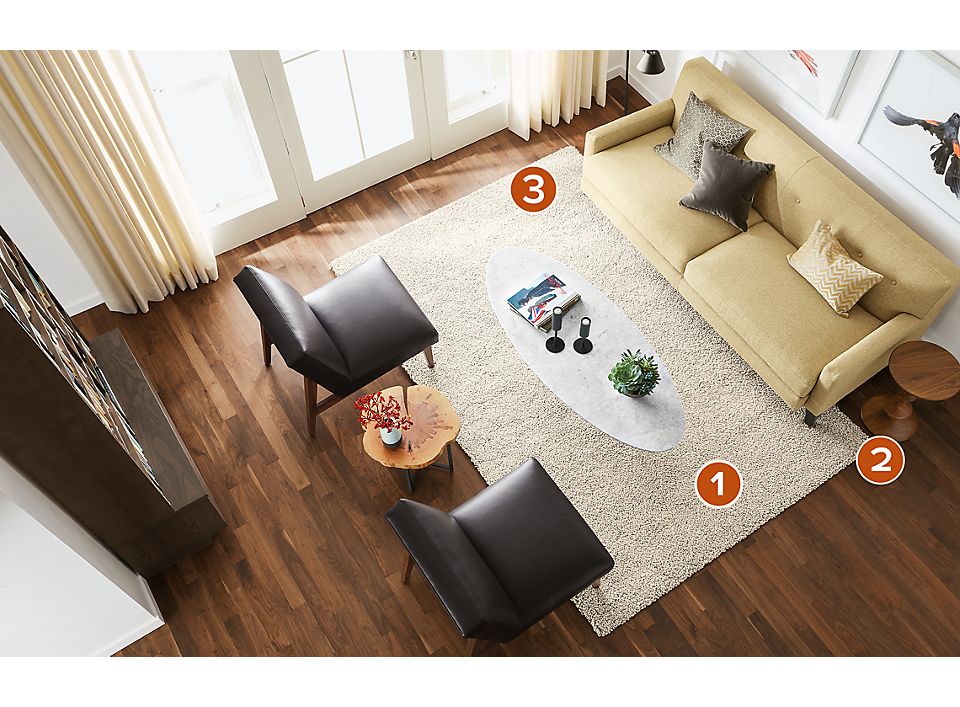 Why this room works
The Arden High Loop rug creates a natural conversation grouping in this open-concept room. Consider additional area rugs where there are multiple furniture groupings.
The Allard and Parks end tables are positioned off the rug for stability.
The rug is centered on the sofa and Paul Nelson photographs, leaving about 18 inches between the edge of the rug and the door.