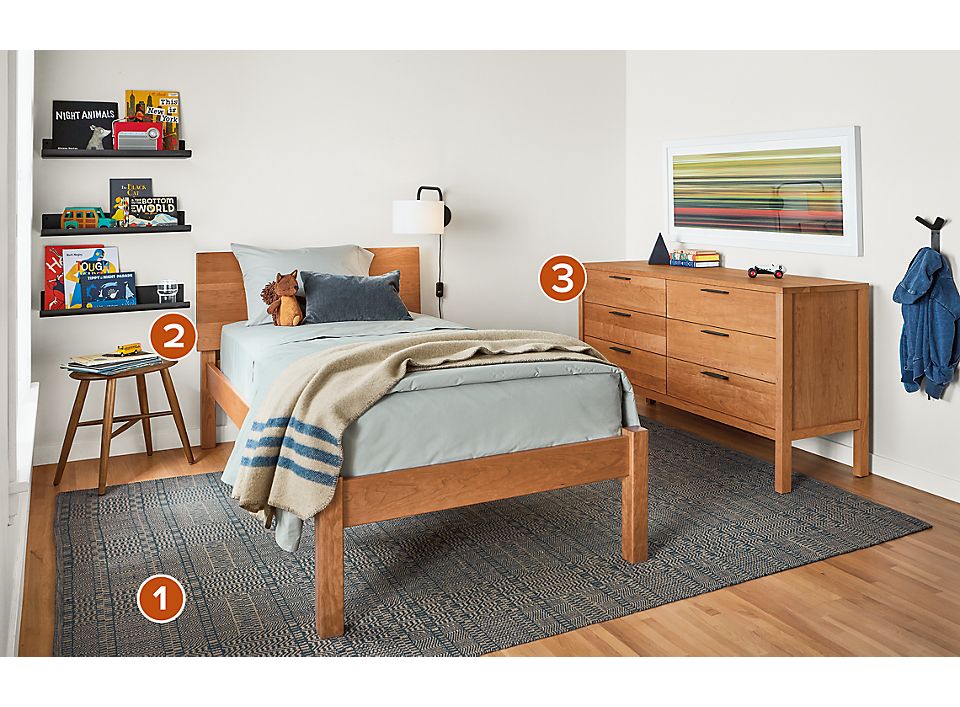 Why this room works
This Montage flat-weave rug is a practical for choice for kids' rooms because it's durable and the wool/cotton blend is soft enough to play on.
Instead of a nightstand, this winning combination of a Dell stool and three Trace wall shelves creates storage in a small space.
The timeless designs of our Pogo bed and Mills dresser work as well for little kids as they do for teens.