Sivas Ocean Rug Dining Room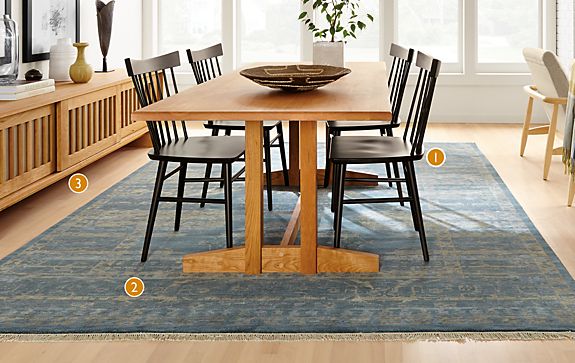 Why this room works
The Sivas wool rug is big enough to accommodate the Thatcher chairs when they are pulled out.
The blue tones bring muted warmth to the light wood tones of the Hart dining table and Coen media cabinet.
The Coen media cabinet is positioned off the rug to provide balance to the room by framing the area.