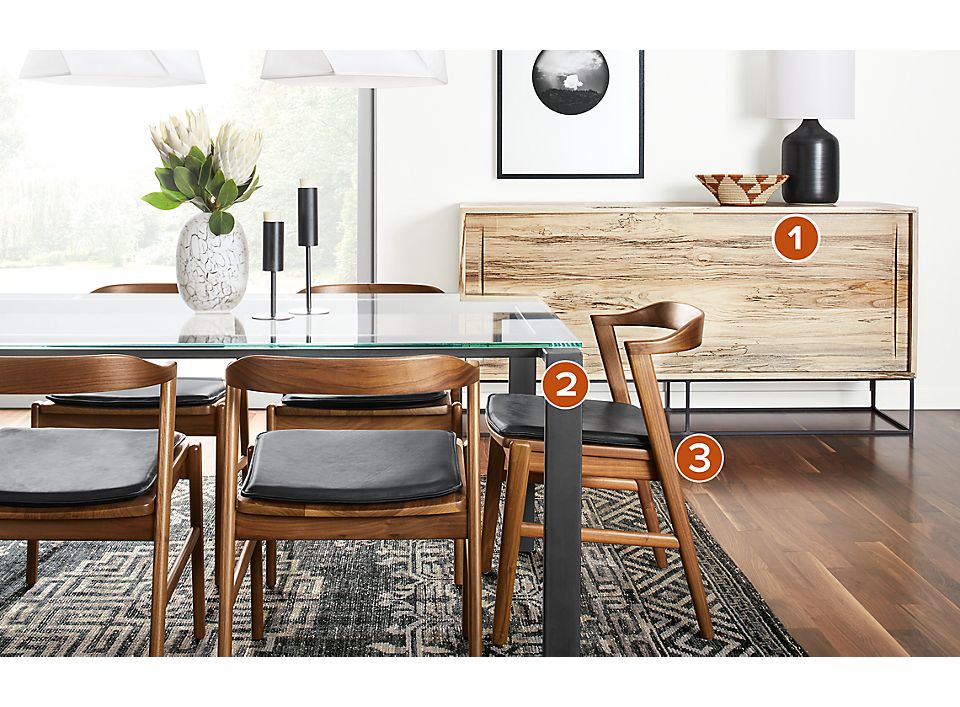 Why this room works
The beauty and brightness of spalted wood makes the Steen cabinet a unique statement in this modern dining room. It's the perfect place to stash dishware or linens if you're tight on storage space.
The Rand table with a glass top allows other beautiful elements in this dining room to shine. You're able to see the Amira rug from any angle, and a glass top always makes a room feel open and inviting.
Jansen chairs in walnut add richness to this modern space. Blending this wood with the spalted sugarberry Steen cabinet, plus the natural steel legs of the table, adds unique material contrast.