How to Choose a Mattress
Your best nights start now. Choose from three mattress types—Essential, Luxury or Natural—for your most restorative sleep. Watch the video to see the difference in our American-made mattresses.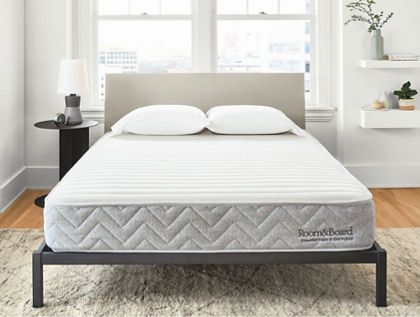 Forms the foundation of a restorative sleep at a great value.
Essential Foam & Coil Hybrid
Essential Soft Foam & Coil Hybrid
Shop Essential mattresses
$499–$1299
Unmatched comfort and response, designed to sleep cool.
Luxury Serene® Foam
Luxury Serene® Foam & Coil Hybrid
Shop Luxury mattresses
$699–$1699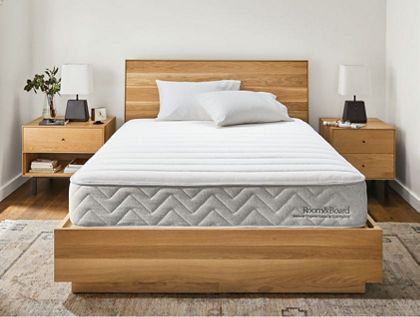 Crafted from organic latex for a pure, feel-good sleep.
Natural Organic Latex
Natural Organic Latex & Coil Hybrid
Shop Natural mattresses
$899–$2799

Find Your Best Sleep
All of our mattresses provide support for a healthy spine and a healthy sleep. Each one minimizes partner disruption and maximizes cool sleep.
Firmest

Medium-firm

Medium

Medium-soft

Softest

Feels: firm and buoyant

Best for: back and stomach sleepers

Natural Organic Latex & Coil Hybrid

Feels: dense, buoyant and responsive

Best for: any sleep position

Luxury Serene Foam & Coil Hybrid

Feels: conforming, responsive and buoyant

Best for: any sleep position

Essential Soft Foam & Coil Hybrid

Feels: soft and buoyant

Best for: back and side sleepers

Pair any mattress with a mattress topper

Feels: soft and enveloping

Best for: added layer of plushness

Feels: dense and buoyant; flippable design with a softer and firmer side

Best for: side and back sleepers (softer side), back and stomach sleepers (firmer side)

Feels: conforming and cradling

Best for: side and back sleepers
Stress-free Mattress Shopping
120-night sleep trial
guarantee
Full-service delivery and free returns & exchanges
Removal and recycling
of your old mattress
Rest now, pay later with
Affirm financing
Better Than a Boxed Mattress
Our high-quality mattresses are delivered by our friendly pros, right to your room. We'll also take away your old mattress and either recycle or donate it.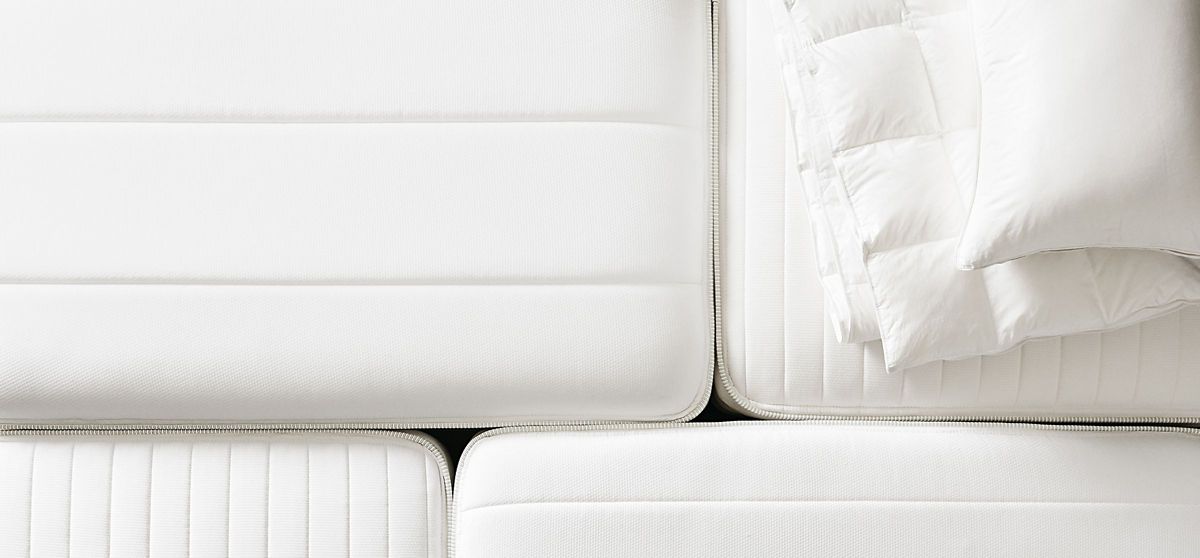 Know Where Your Mattress Comes From
Our mattresses are made by Restwell, a Minnesota company that shares our commitment to quality, value and safe materials.
No, none of our mattresses require a box spring. All of our beds come with a complete mattress support system of slats or a board, which is all the support our mattresses need.
No, our mattresses meet the U.S. standards for flammability and safety without using chemical flame retardants. A safe and natural fire-retardant fiber layer made from wood pulp is included in every mattress.
Yes! When scheduling your new mattress delivery, let us know you'd like your old one removed. When the delivery associates arrive, they'll take your old mattress away and we will donate or recycle it.
It may take some time for bodies to adjust to new sleeping surfaces—usually about 30 days. Our 120-night sleep trial guarantee means that if you try out a Room & Board mattress and don't like it, we'll exchange it for a different mattress or simply take it back.
With proper care and normal use, we expect our Essential mattresses to last about 10 years, our Luxury mattresses to last about 15 years, and our Natural mattresses to last about 20 years. In fact, it's more likely your comfort preferences will change and you'll want a new mattress before your Room & Board mattress actually wears out. From your first night to your twentieth year and beyond, we'll be here to make sure you're sleeping soundly.
We recommend rotating our mattresses head to foot so they wear evenly, but our mattresses are specifically designed with one sleep surface, making flipping unnecessary. The only exception is our Natural Latex Foam mattress, which is designed with a firmer side and a softer side and you can choose between the two.
Yes, all of our mattresses are the standard sizes of Bunk, Twin, Twin XL, Full, Queen, King and California King.
Personalize Your Foundation
Our mattresses and beds don't need a box spring, so you can choose your foundation to personalize your sleep.