With our large selection of curated fabrics it's easy to find a fabric you love at Room & Board. Our direct partnerships with fabric mills allow us to develop unique fabrics just for you. Nearly all of our fabrics are woven in the U.S. using domestic and imported yarns, and many are only available at Room & Board.
Explore all fabrics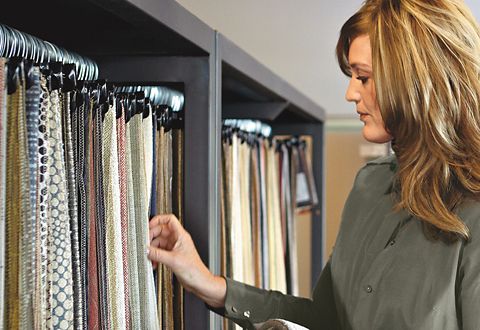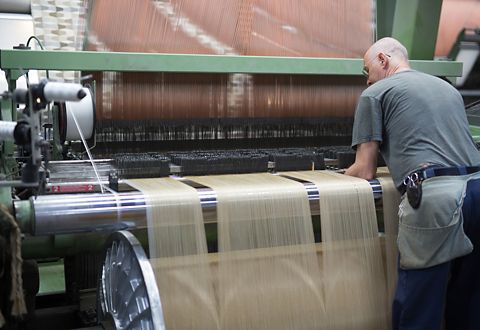 Our quality
We test all of our fabrics to the performance guidelines set forth by the Association for Contract Textiles, which evaluates fabrics for flame resistance, crocking, colorfastness, pilling and abrasion. This means you can choose any of our fabrics with the confidence that it will perform well in your space.
Find Your Ideal Fabric
Explore our fabrics below, or for personalized fabric recommendations for your space.
For families with kids, durability and stain resistance are key. Our family-friendly fabrics have good abrasion ratings to resist rips and tears, plus synthetic fibers which are less likely to stain when little ones spill.
If you love to cozy up with your canine on the sofa, consider these dog-friendly fabrics that resist stains and pilling, and are tightly woven to stand up better to puppy playtime.
If you share your furniture with a cat, consider these fabrics with a smooth, tight weave. This texture is less likely to snag and doesn't attract fur. Our cat-friendly fabrics also resist stains and pilling.
Our performance fabrics have commercial-grade abrasion ratings to hold up in busy rooms. They're also stain resistant and fade resistant thanks to synthetic fibers like polyester and acrylic.
Only a handful of our fabrics are treated with a stain-repellent finish because synthetic fibers are inherently stain resistant. However, we think a few of our fabrics do better with this treatment, which causes moisture to bead on the surface and gives you more time to react before a stain sets.
There's a lot to love about natural fibers like cotton, linen and flax. They're breathable, feel great and get softer with use. We blend natural fibers with synthetic fibers to keep their soft feel but improve durability.
We test all of our fabrics for colorfastness with UV exposure. These fade-resistant fabrics are the most likely to stay true to their original color in sunny spaces.
All of these fabrics meet the Association of Contract Textiles' (ACT) performance guidelines for high-traffic commercial spaces. If you're furnishing a business, or have a home with a high-traffic area, consider these fabrics.
Our GREENGUARD Gold Certified® fabrics have been tested to meet a strict standard for indoor air quality. They are inherently stain resistant without having any chemical stain repellent applied.
We aren't able to accept customer's own material orders. We only upholster our items in Room & Board fabrics and leathers so that we can guarantee the quality of your furniture.
All of our fabrics can be ordered by the yard. We also offer replacement cushion casings. Please contact us for pricing and availability details.
ACT® Performance Guidelines
The Association for Contract Textiles (ACT) has five symbols to show if a fabric passes their recommended performance guidelines for contract environments like hotels, restaurants and offices. These symbols are included on all Room & Board fabrics where they apply. When a fabric meets all five performance guidelines including high-traffic abrasion, we recommend it for use in businesses. All of our fabrics perform beautifully in residential settings.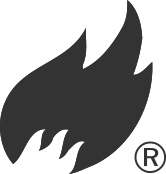 Fabric's ability to resist burning. All of our fabrics pass the California Technical Bulletin 117-2013 Section 1 standards without the use of flame retardant chemicals.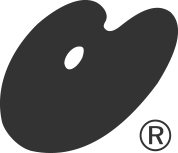 Fabric's tendency to transfer dye onto another surface when rubbed. This is measured in wet and dry environments on a scale of 1 to 5, with a 5 transferring the least dye. A grade 4 for dry and grade 3 for wet are the minimums recommended by ACT for contract settings.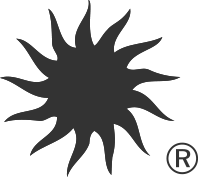 Fabric's resistance to fading from light. This is measured on a scale of 1 to 5, with a 5 being the most fade resistant. ACT recommends a minimum colorfastness grade of 4 for contract spaces.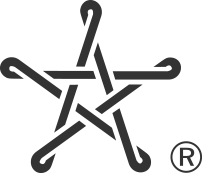 Overall durability, including a fabric's tendency to pill. Pilling is measured on a scale of 1 to 5, with a grade of 5 being the most resistant to pilling. A minimum grade of 3 is best for business environments.

Surface wear caused by friction. This is measured using a process called the Wyzenbeek method, in which a machine rubs a fabric back and forth until it shows signs of wear. 15,000 double rubs is the minimum grade for low-traffic spaces like a typical home, while 30,000 double rubs is ACT's guideline for contract environments.