Step into nurseries that look as modern as the rest of your home. We combine warm, neutral tones in nurseries to provide the perfect backdrop for your baby's treasured toys, books and more.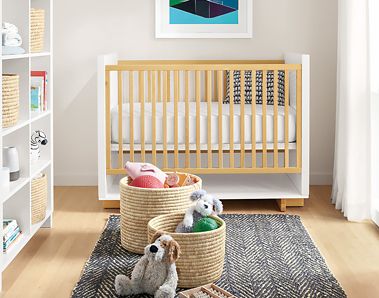 Make a modern nursery
We're proud to bring you exclusive, artisan-crafted cribs that highlight modern design and keep your baby safe.
SHOP CRIBS
#ROOMANDBOARD
SEE OUR CUSTOMER PHOTO GALLERY
We love seeing how Room & Board fits into your lifestyle. Browse, upload or share photos and find real-life inspiration in our customer photo gallery.
VIEW GALLERY