Choosing Chairs
As a gathering spot, your dining space may take on many functions—grand dinners and casual breakfasts, game table and art studio. The chairs around your table need to work for your lifestyle. Consider the factors below to help you find the dining chair that best suits you.
Material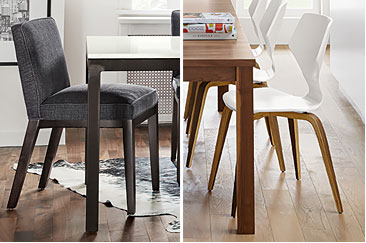 For long, lingering meals, an upholstered chair is the ultimate in comfort. Concerned about spills? Leather or Sunbrella® fabrics are the most forgiving. With contoured seats and angled backs, our wood chairs provide comfort, durability and a natural look. We also offer wood chairs with upholstered seats for the beauty of wood with added comfort.
Width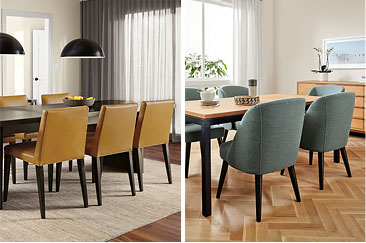 Consider the distance between the legs of your table when selecting a chair. When possible, allow for 6 inches of space between each chair and the table legs. If space isn't a concern, keep in mind that smaller chairs allow you to fit more people around a table while wide chairs with arms typically provide the most comfort.
Flexibility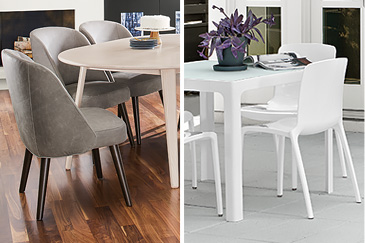 Dining chairs don't always live at the table. For a versatile seating solution, consider a chair that would work equally well as occasional extra seating in the living room. Stackable chairs allow you to easily store your seating. Some of our dining chairs are made from materials that can live outdoors as well, so you can bring great design and comfort outside.
Benches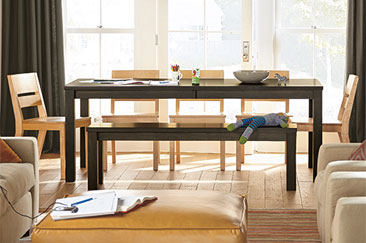 Without a back or arms, benches provide maximum seating in minimal space. Benches also tuck under the table to free up floor space and keep sight lines open. Consider a bench for a cost-effective option to seat as many people as possible at your table.