Sofa Comfort Guide
Find your ideal sofa with the help of our Sofa Comfort guide.
Our Sofa Comfort guide divides our sofas into two groups—softer and firmer—and then arranges each group by seat depth and seat height. The descriptions below help you find which seat comfort and seat proportion is right for you. Click on any sofa for more information about dimensions, cushions and material options.
Need some guidance? Our Design Associates have firsthand knowledge of our products and would love to help you find your perfect sofa. Visit a store or contact us for expert advice.
Seat comfort
Softer sofas: Our softer sofas offer plush, enveloping comfort. Consider softer sofas if you like a relaxed, sink-in feel.
Firmer sofas: Our firmer sofas provide structured, even comfort. Consider firmer sofas if you like more resistance and support in your seating.
Seat depth
Shallow seats: Shallow seats offer an upright feel and keep shorter legs from dangling. They also help your back feel fully supported.
Deep seats: Consider a deep seat if you like to lean back at an angle or tuck your legs onto the seat cushion. If you're tall, deep seats tend to feel best.
Seat height
High seats: High seats have a height similar to a dining chair, making it easier to stand up when you're finished lounging. If you want an upright feel, consider a sofa with a high seat.
Low seats: Low seats invite you to stretch your legs out and lean back. Consider a sofa with a low seat for a more relaxed feel.
Softer Sofas






Firmer Sofas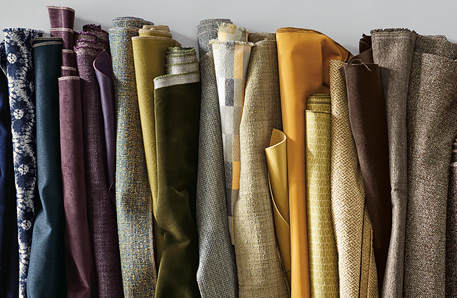 Explore our fabrics and leathers
You've found the perfect sofa, now find the perfect fabric or leather. Explore our guides to learn more about our quality fabrics and leathers, including which ones are best for kids and pets.