Natural & Stainless Steel
Natural and stainless steel give modern and classic settings alike a look of structured sophistication.
Natural Steel
You'll love the unique strength and beauty found in furnishings created from natural steel. The steel is selected, formed and welded by skilled craftsmen. The welded areas are smoothed and oxidized to blend in with the rest of the surface; however, weld marks are intentionally left visible, adding unique, handcrafted character. Finally, each completed piece is given a clear lacquer finish, which lets the natural color of the steel show through and helps protect against rusting.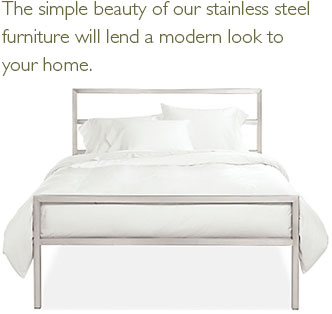 Stainless Steel
The simple beauty of our stainless steel furniture will lend a modern look to your home. Stainless steel features a specific combination of metals that makes it highly resistant to corrosion. Many of our stainless steel pieces have mitered corners and all have a brushed matte-satin surface with visible grain, lending a subtle texture and shine to each piece.
See more natural and stainless steel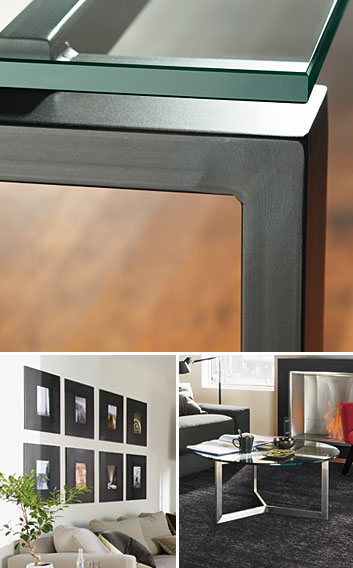 (top) Detail of a welded corner on a Rand table in natural steel
(bottom-left) Manhattan frames in natural steel
(bottom-right) Bond cocktail table