Pike Chair/Stool with Chrome Legs Assembly Instructions
List of parts:
1 seat frame
1 leg assembly
4 1/4" x 13mm screws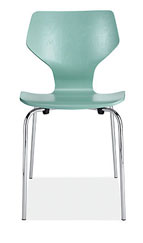 Directions:
Rest seat frame upside down on a clean, soft surface so seat is level.
Place leg assembly upside down so holes on leg assembly match up with mounting bracket. Make sure arrow on leg assembly is pointed towards the front of the seat when attaching the leg assembly to the seat (Figure 1).
Attach leg assembly to mounting bracket on seat frame using the 4 screws provided.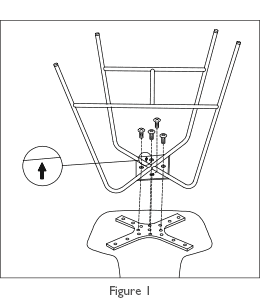 Note: Do not use power tools.