Alder Rug by the Inch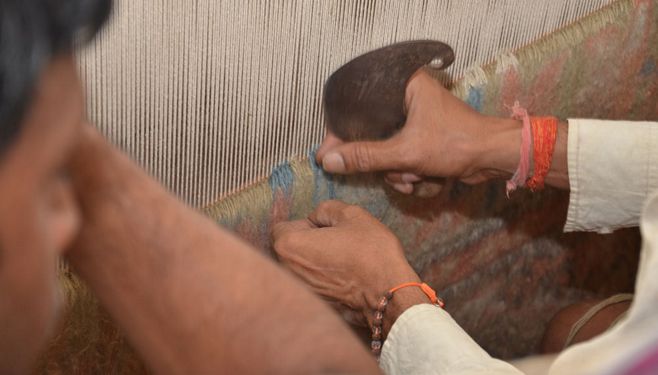 Heathered yarns give our Alder rug a rich, dimensional look, while the hand-tufted construction gives you a great value. The low pile and synthetic latex backing make Alder a great choice for high-traffic areas.
Artisan Crafted by:
Obeetee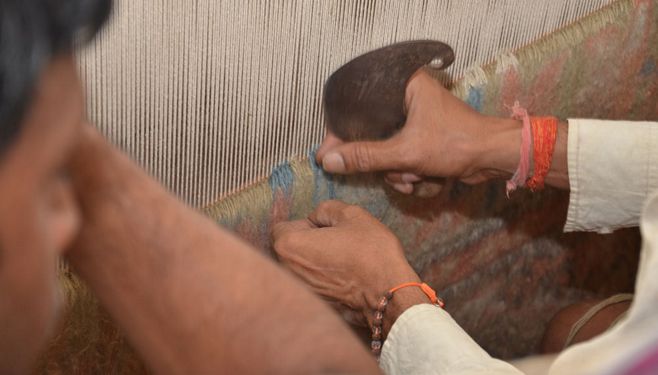 The company is India's leading producer and exporter of hand-knotted, hand-tufted and flat-woven rugs. Skilled weavers use their artistry to create rugs of lasting beauty and durability. Socially and environmentally, Obeetee's practices are the gold standard in the industry. In addition to providing high compensation and favorable working conditions, the company supports local school systems.
HAND-TUFTED RUG CONSTRUCTION DETAILS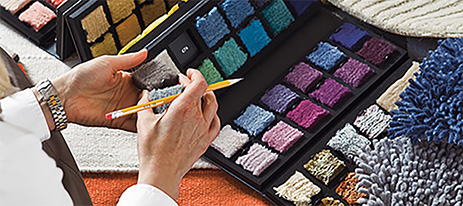 Rug Design Process
Long before our rugs are woven, they start as a vision of color, composition and material. We design our rugs with inspiration from art and architecture to historical designs and nature. Every color, pattern and texture is carefully considered to ensure the rugs are both beautiful and easy to live with. We use the highest quality yarns for durability and longevity. Rugs set the foundation for your room and we're committed to bringing you an exclusive collection of colors, styles and textures that will last.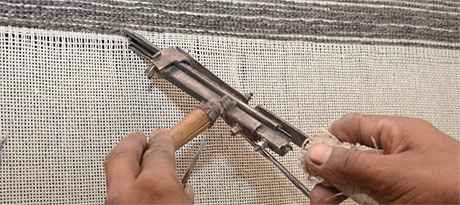 How It's Made
Hand tufting is a faster method of producing rugs than hand knotting or hand weaving. Skilled artisans can tuft about 10 inches per day and their expertise shows in the consistent quality of the pattern produced.
Construction
A hand-tufting tool is used to insert loops of yarn through a fabric backing. Depending on the rug's design, a cut or looped pile can be made with this method. The resulting pile is neat and uniform.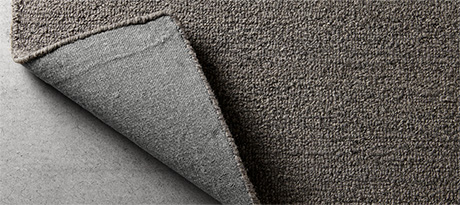 Finish Details
A flexible, synthetic latex backing is hand applied after the tufting process to hold the yarns in place, giving the rugs a clean, finished back.