Atlanta
Room & Board Atlanta is in the Westside Provisions development in a beautifully remodeled historic building.
Our back patio is the perfect spot to enjoy our outdoor furniture and ice cream from Jeni's. Kids love watching the trains pass under the nearby foot bridge.
Explore three floors of rooms filled with our modern furniture and home decor. Dogs are welcome in our showroom.
We're professionals at integrating modern furniture into Atlanta homes. Let us help you create a space that reflects your style with our free design services.
Free on-site parking. To access our elevator, follow the handicap-accessible sidewalk ramp to the left of the store entrance.
Check out career opportunities at Room & Board Atlanta.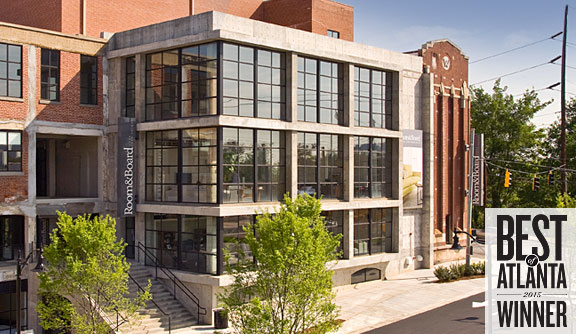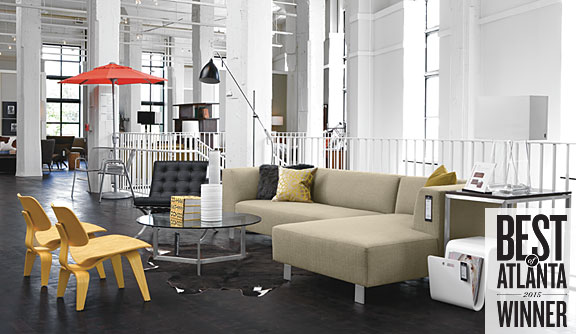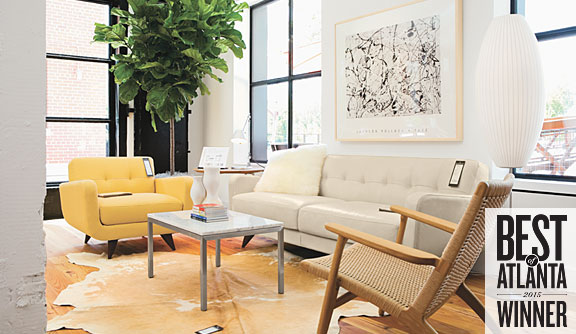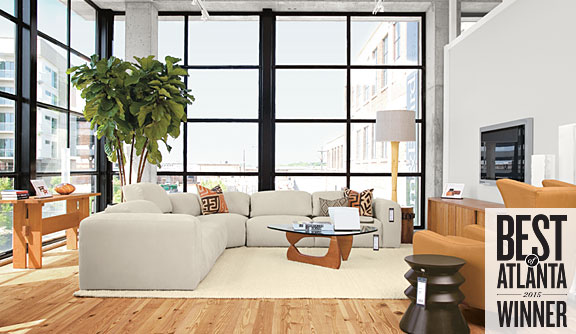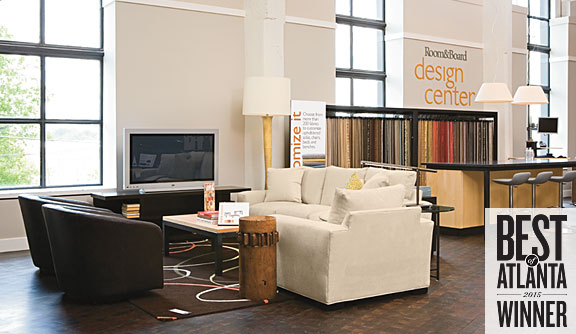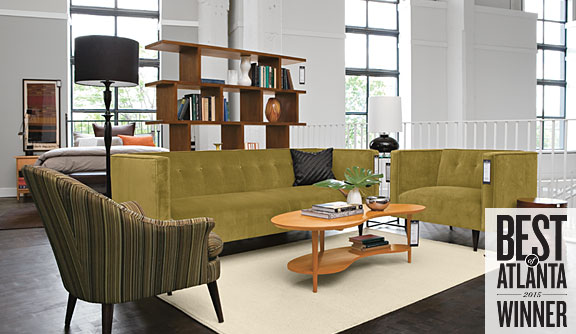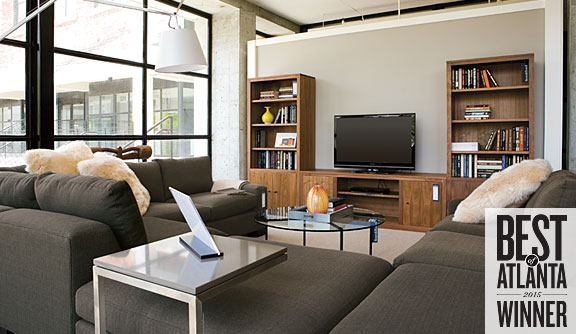 Store events
Places to eat
Places to stay

There are no events scheduled at this time. Check back for upcoming events.

1065 Peachtree Street NE
Atlanta, GA 30309
404.745.5000

1302 West Peachtree Street
Atlanta, GA 30309
1.800.223.5652

176 Peachtree Street NW
Atlanta, GA 30303
866.455.1154
Check out photos of store events, inspiration and everyday happenings. Use #roomandboardAtlanta or the add a photo button to share your photos from your local store.