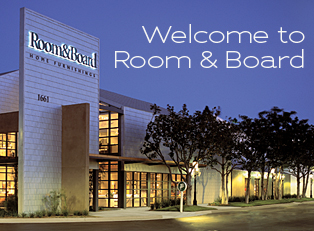 As a Minnesota-based, privately owned company with stores nationwide, we've been designing home furnishings for more than 30 years.
Shop with confidence
We know that creating a home is an investment of your time and money. That's why we offer:
Free expert design services
Non-commissioned sales
Fair prices every day
Affordable, full-service delivery
If you're not completely satisfied, just let us know
American craftsmanship
More than 90 percent of our assortment is made by American craftspeople—woodworkers, printmakers, metalworkers and weavers in communities across the United States.
Natural Materials
We use natural materials that stand the test of time both physically and aesthetically, and we view sustainability not as a passing trend, but as a smart way to do business.
Passion for design
We draw on the ideals of great design movements of the past to craft home furnishings that are contemporary, yet classic.
Designed for life
The culmination of beautiful design, quality materials and excellent craftsmanship at a fair price results in value you'll appreciate for years.