As we observe Veteran's Day on November 11, we honor and thank Room & Board staff members for their service to our nation.
We're grateful to have many veterans working in various roles at Room & Board. We caught up with Shannon Kee, San Diego Delivery Market Manager, to learn more about her time in the Navy and how her experiences affect her approach to her work at Room & Board.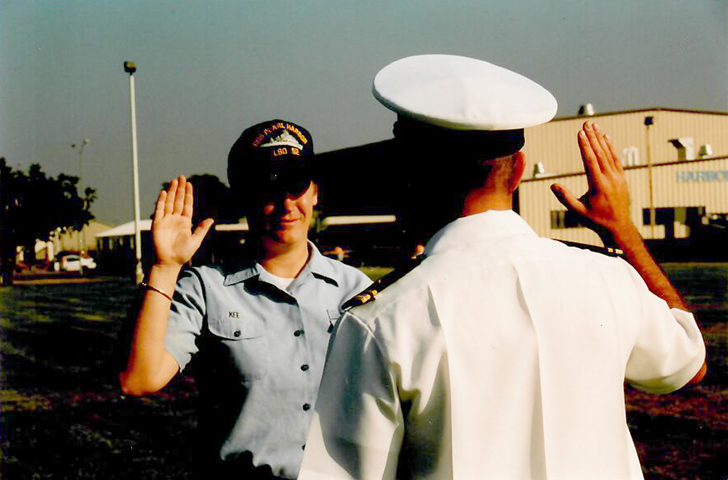 Shannon worked as a shipboard and flight deck firefighter on ships across the globe. Her Navy career took her to San Francisco, San Diego, New Orleans and Italy–and even a sailing through the Panama Canal. Looking back, Shannon credits the Navy with providing lessons she draws on to this day. "The Navy gave me a foundation of personal accountability and selfless service to my team and the mission, the necessity of attention to detail," shares Shannon. "I also gained an aversion to ironing clothes ever again and anxiety about being late," she laughs.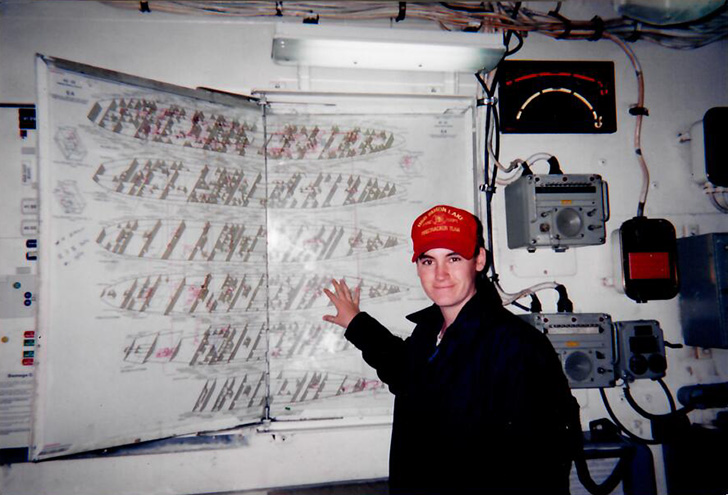 The lessons learned in the Navy apply directly to her job at Room & Board. "Attention to detail is a huge part of being successful in executing an exceptional delivery experience for our customers," says Shannon. "From scheduling, to lane prep, to repair, to delivery, our best practices lead the way; but the practice of attention to detail is how we get it right for the customer the first time."
We're proud to work alongside staff members who have served in the military. Room & Board is committed to providing support for veterans and active duty members in a variety of ways. For example, we actively recruit veterans for open staff roles and provide four weeks of paid leave annually for those currently serving in the reserves. We also provide meals for veterans at Common Bond Communities on Veteran's Day. (You can read more about Room & Board's long-standing partnership with Common Bond here.)
Celebrating Veteran's Day is just one way we believe we can make a difference when we work together. Room & Board's Community Partnership Program gives back to organizations that strengthen homes and families, nonprofits dedicated to equity and inclusion, and organizations that support our commitment to sustainability.
Photos courtesy of Shannon Kee