Amy Thielen is a chef, food writer and television personality who is best known for specializing in Midwestern cooking and food culture. She's the host of Food Network's "Heartland Table" and author of The New Midwestern Table, which won the 2014 James Beard Foundation Book Award in American Cooking.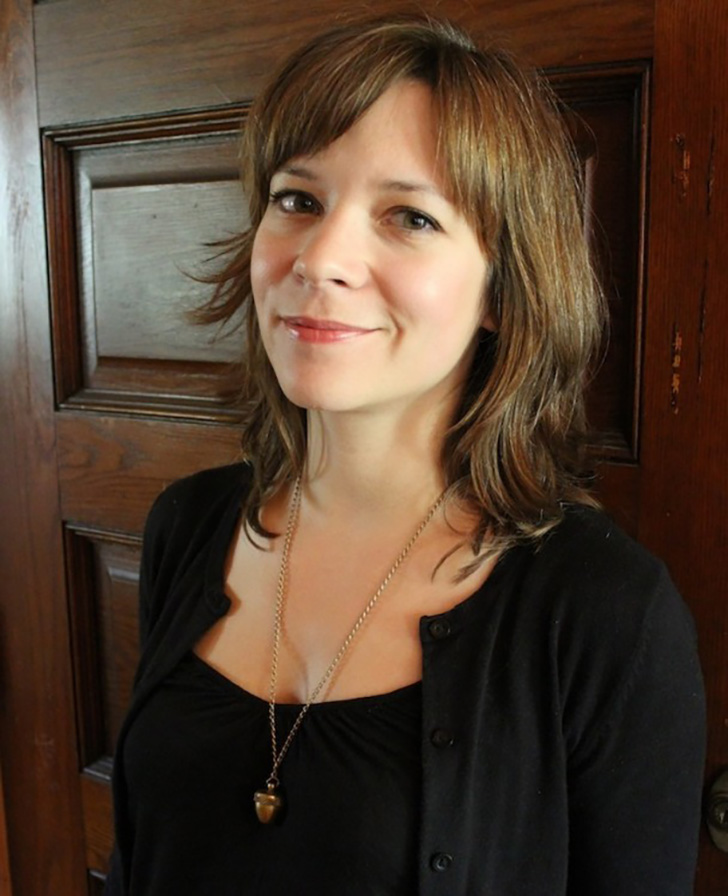 Amy attended cooking school in New York and mastered her craft working professionally for seven years in a number of Manhattan-area restaurants. She eventually returned home to Minnesota and now lives in the country near Park Rapids, with her husband and their son, gathering constant inspiration from the natural environment.
Join us at Room & Board Edina on Saturday, October 11 from 3 to 5 p.m. Amy will be signing copies of her cookbook as part of our open house weekend to celebrate the launch of our new accessories collection.
We took the opportunity to connect with Amy to learn more about her craft, lifestyle and personal interests.
Where do you go for inspiration?
Two places, actually. When I get to a city, I love to lose myself in bookstores, and spend hours in the cookbook section just soaking up fonts, photos, recipes and ideas. Back home, I love to go on woods walks with the family to clear my head. We always end up looking at moss, cool mushrooms and spots of bog.
When I was six, I thought I would grow up to be a:
Scientist! I couldn't have been more wrong there.
What are you currently reading?
I always have a bunch of books at my bedside. Right now I'm reading Leanne Schapton's Swimming Studies, which is an incredible book on so many levels: the concept, the writing, illustrations and visuals. It's pretty stunning. But the best book I read this last year was The Art of Soviet Cooking by Anya Von Bremzen. Part memoir, part cultural history, part recipe book, it's the most intricately woven food memoir I've read yet.
I collect:
Interesting platters and plates (handy for photoshoot propping) and cookbooks.
Coffee or tea?
Coffee! Strong and black. Sometimes I add milk.
What's your all-time favorite restaurant?
Oh, there are so many. I think al di la Trattoria in Brooklyn is a pretty perfect place. Everything about it is loved: the food, the room and the people.
How does your home and natural surroundings in Northern Minnesota influence your craft?
I take a lot of inspiration from my garden, our orchard and from what I find growing wild in the woods. Also, being out in the country, the seasons and the weather really dictate what I make when. I cook in step with all of that. This week we picked our apples, so I've been developing an apple cake. Last week it was the last of the tomatoes!
Which cookbook (other than your own!) should be found in every home?
Madeleine Kamman's The Making of a Cook. It's a cooking school and French Joy of Cooking all in one.
What advice would you give parents who want to involve their children in the kitchen?
Don't be afraid to let them cut or get their hands in raw meat. Really involve them. Even at a young age, kids can make their own grilled cheeses or scrambled eggs.
Pretend you're planning your last meal. What's on the menu?
Anything cooked on our wood-fired tripod grill, but probably marinated chicken, cooked so slowly it tastes almost smoked, served with an herb sauce, like chimichurri. Freshly-dug garden potatoes. Spicy long-cooked greens. Tomato salad with shards of excellent parmesan. Wine. No dessert.
 Photo from Amy Thielen