At Room & Board we are passionate about transforming our communities through relationships with organizations that support art, design and music, which is why we jumped at the opportunity to donate furnishings to Seattle radio station KEXP (90.3 FM)'s new community building. The furnishings were set just in time for the grand opening party where more than 12,000 music lovers visited the space and enjoyed a day of free live music.
KEXP made the move to their new 28,000-square-foot home in the Seattle Center last April, which was designed specifically to "reach more music lovers, break down barriers between listeners and their favorite artists, and make it even easier to share new music and experiences with KEXP Community members all over the world." The New Home features flexible indoor and outdoor spaces to accommodate more performances and events; spaces for musicians to create and energize; and improved equipment to support their work.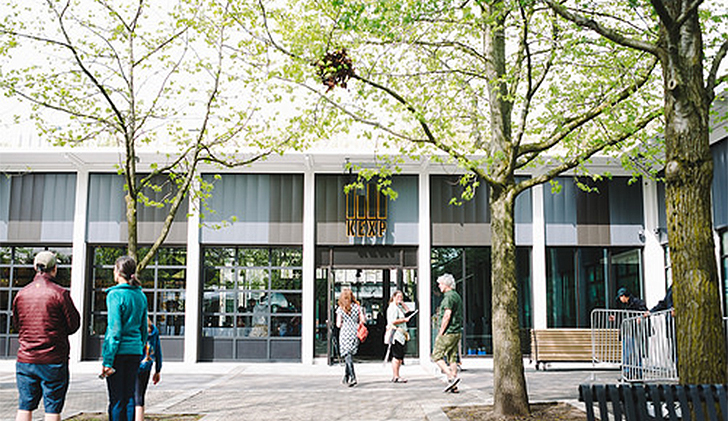 Gathering Space:
The spacious new lobby and community gathering space provide over 4,500 square feet. Perfect for performances, dance parties, classes and lectures, and one-of-a-kind get-togethers for music lovers.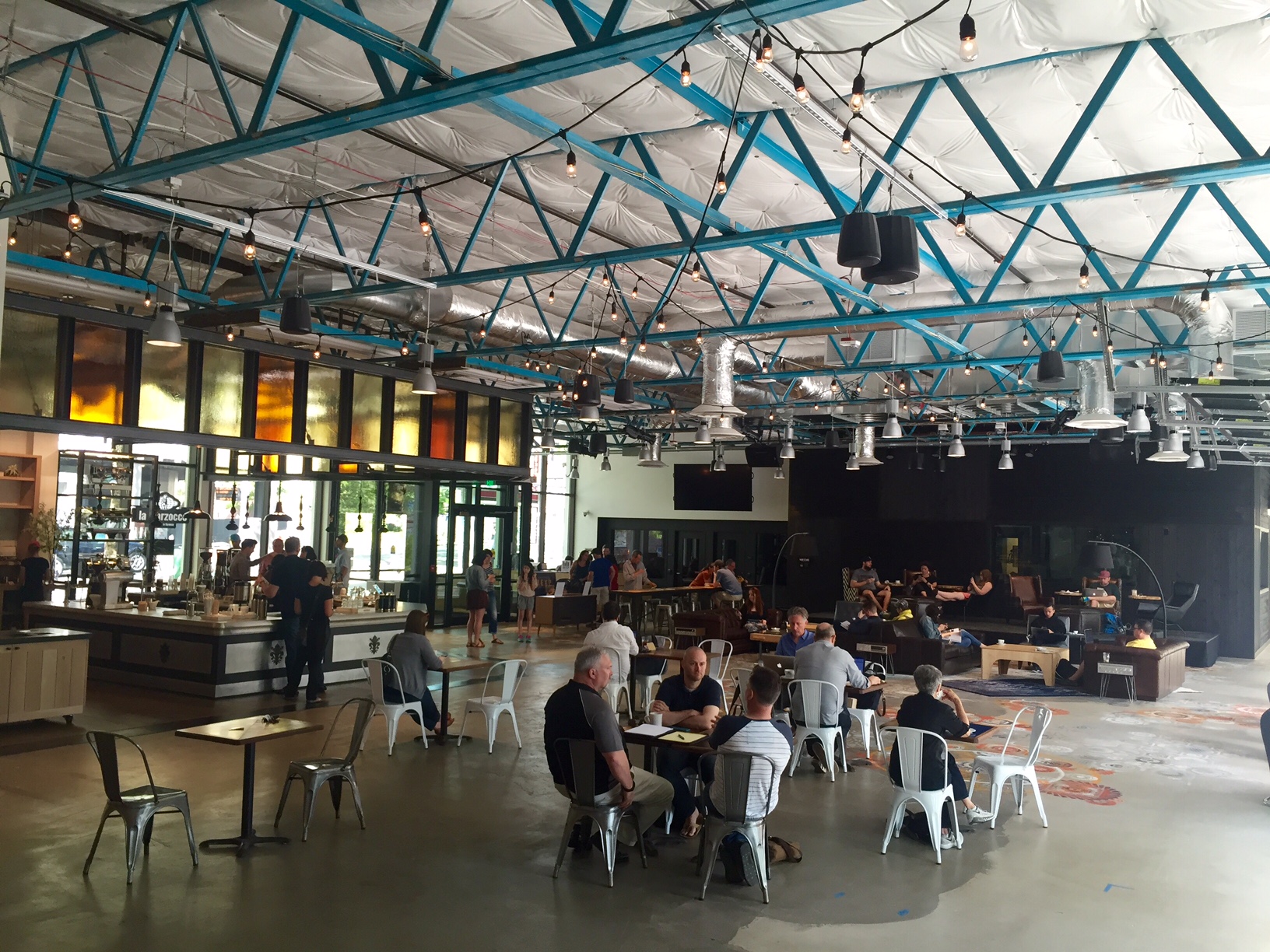 Our Dean sofas (center, back to back) and Streeter floor lamps create a cozy space for performers and music lovers alike to relax.
Rex benches act as end tables for artists to relax near the garage doors in the Gathering Space.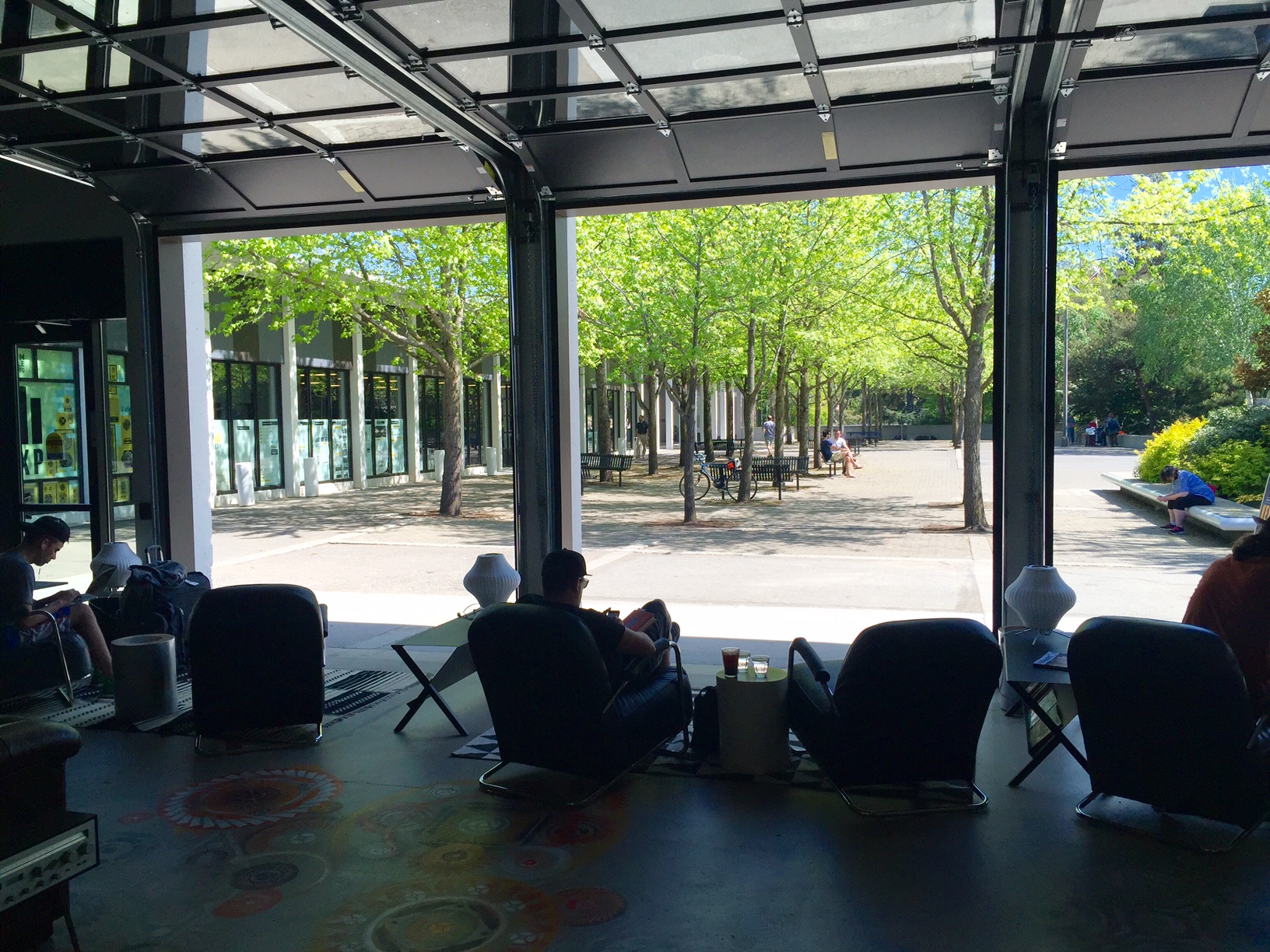 DJ Booth:
Visitors can watch the KEXP DJs at work in the booth (the windows in the photo below) from the comfort of the Gathering Space, featuring Allard end tables and Aidan chairs (in black leather).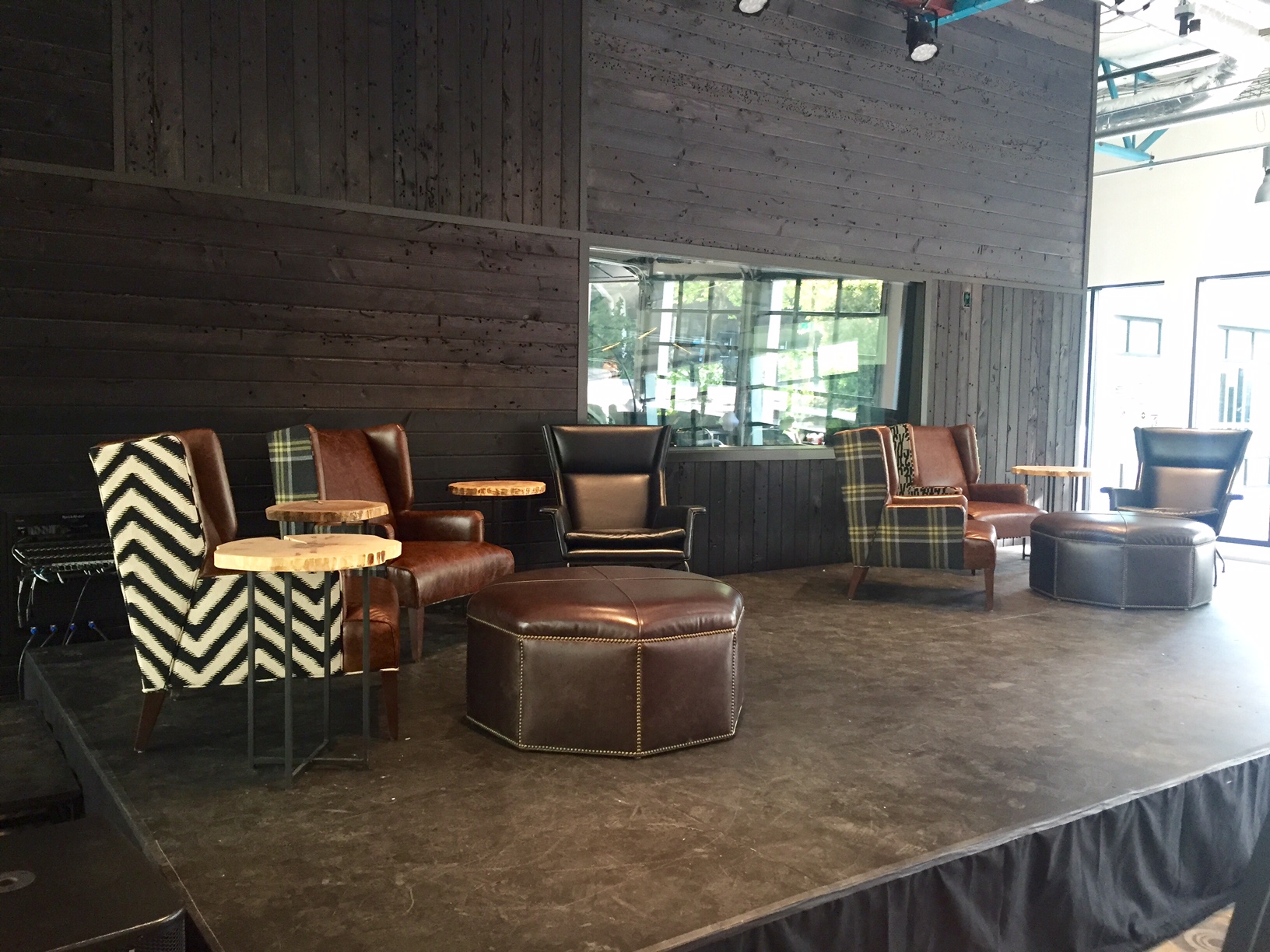 Live Room & Audience Viewing:
KEXP hosts more than 400 in-studio performances every year. The new live room includes an audience viewing area, with room for 50-75 music lovers.
Artist Lounge:
Designed with musicians in mind, KEXP's "Artist Oasis" is a welcoming "home away from home" for touring artists. Equipped with showers, laundry facilities, workstations and a place to nap.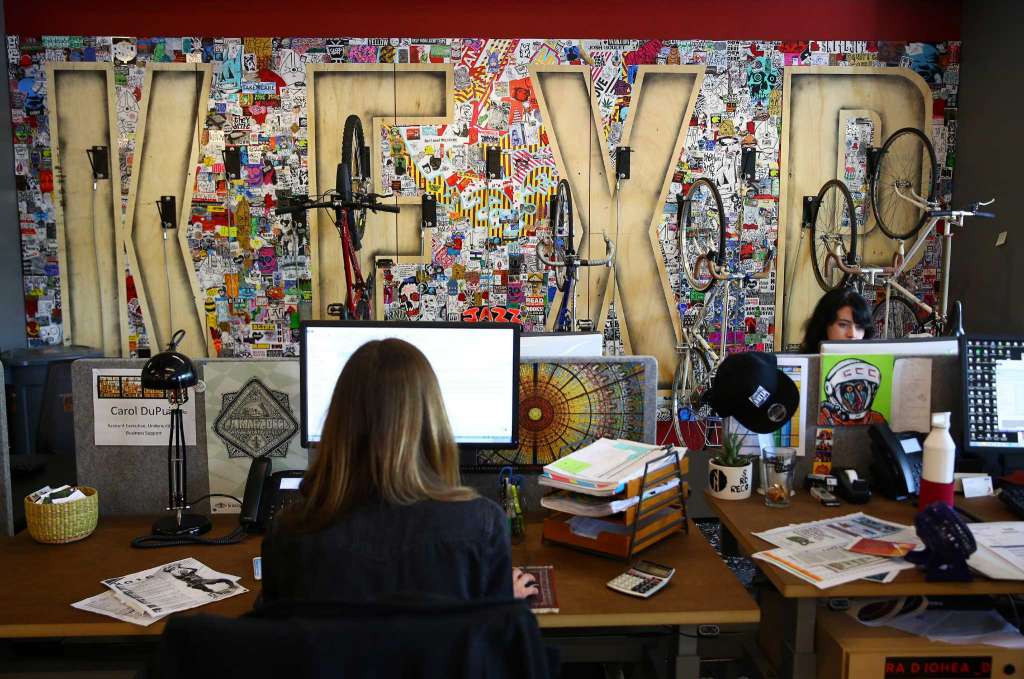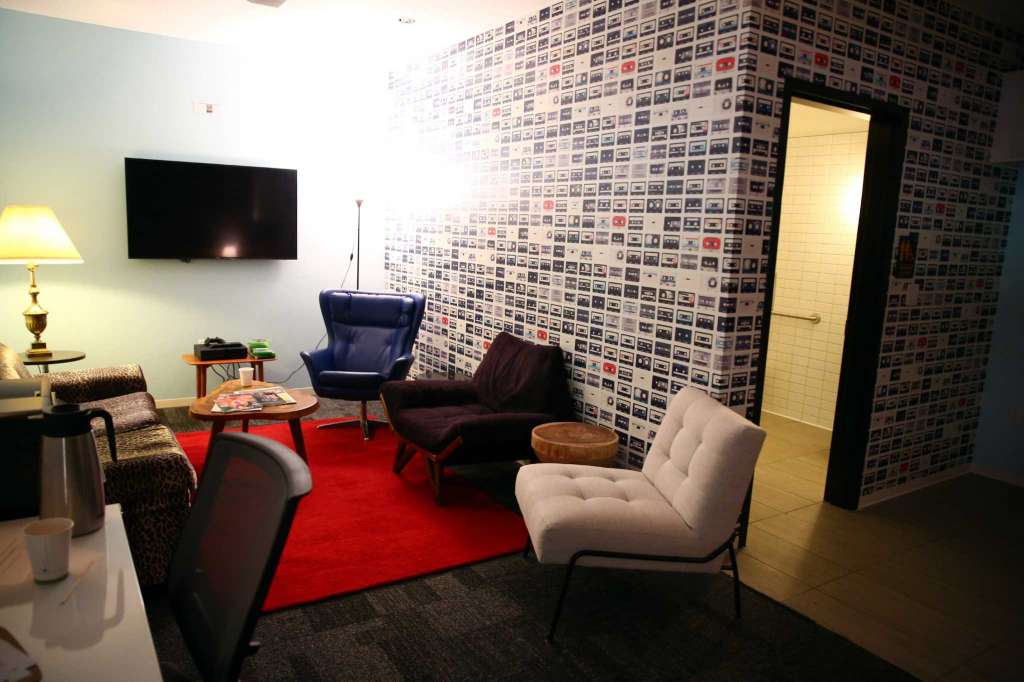 Library:
The new library more than doubles the size of the old one. Listening booths for DJs, work areas for assistants, and digital resources to research music make this library an artist's dream.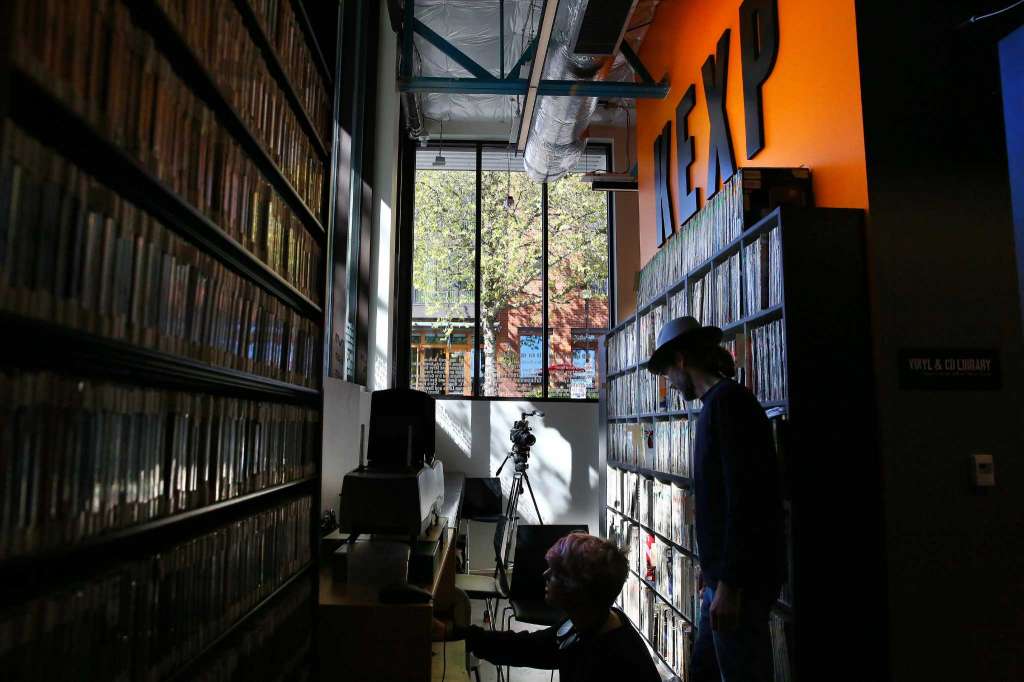 Learn more about KEXP and their mission to be more than a radio station.
Photos by KEXP Radio, Genna Martin, and Amber Knecht