Coming up with ideas for everyone on your list can be challenging, but we're here to help! Here's a roundup of some of unique gifts that will make this a year to remember.
For The One Who Welcomes You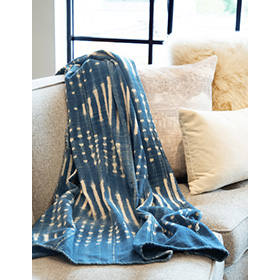 Gouro Vintage African Textile
Give a cozy throw blanket. This one is extra special because it was handmade in west Africa and dyed in indigo using a resist technique to create one-of-a-kind patterns.
For Backyard or Balcony Enthusiasts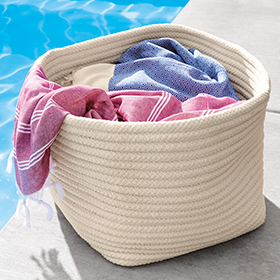 Courtyard Storage Basket
Help them keep their outdoor space as organized as their indoor rooms. Stain and fade resistant, these versatile bins are easy to clean, too—simply hose them off.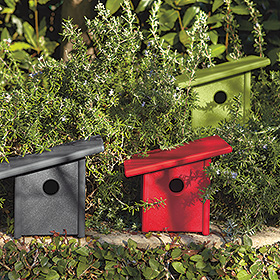 Pitch Bird House
Your favorite bird watcher will love this modern bird house. Plus, it's good eco-friendly! Made of 100 percent recycled plastic, this tiny home resists fading and stands up to any climate.
For The One With A Place For Everything
Courier Magazine Holder
Help keep clutter corralled. With its classic waxed cotton canvas and leather sling, this timeless storage solution makes a great gift that fits any room style. The steel base ensures it is strong and durable.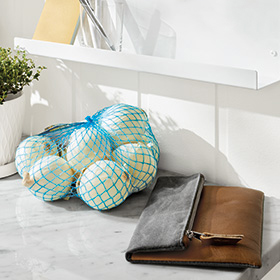 Nevin Foldover Carrier
Present organization on the go. This carrier is meticulously crafted from waxed canvas and domestic leather, with a zippered top  that folds over neatly with a snap.
For Kids (Or Kids At Heart)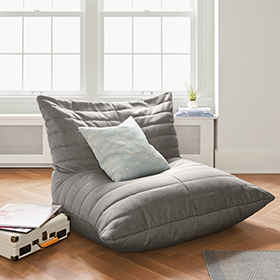 Levi Lounge Chair
Give them a special space for reading or gaming. A modern—far more supportive—take on a beanbag, this comfy chair is easy to move around the room and made to mold to whomever is sitting in it.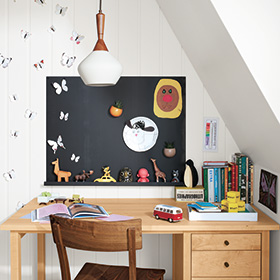 Agenda Magnetic Board
Display artwork, photos and more. Made of natural steel, this board features a ledge along the bottom that serves as the perfect catch-all for small items.