If two heads are better than one, then we believe three desks are better than two. A group workspace can inspire creativity among team members with beautiful, functional office pieces and a purposeful layout. Here's how we created a unique, multi-person office that still gives each person his or her own personal space, featured above.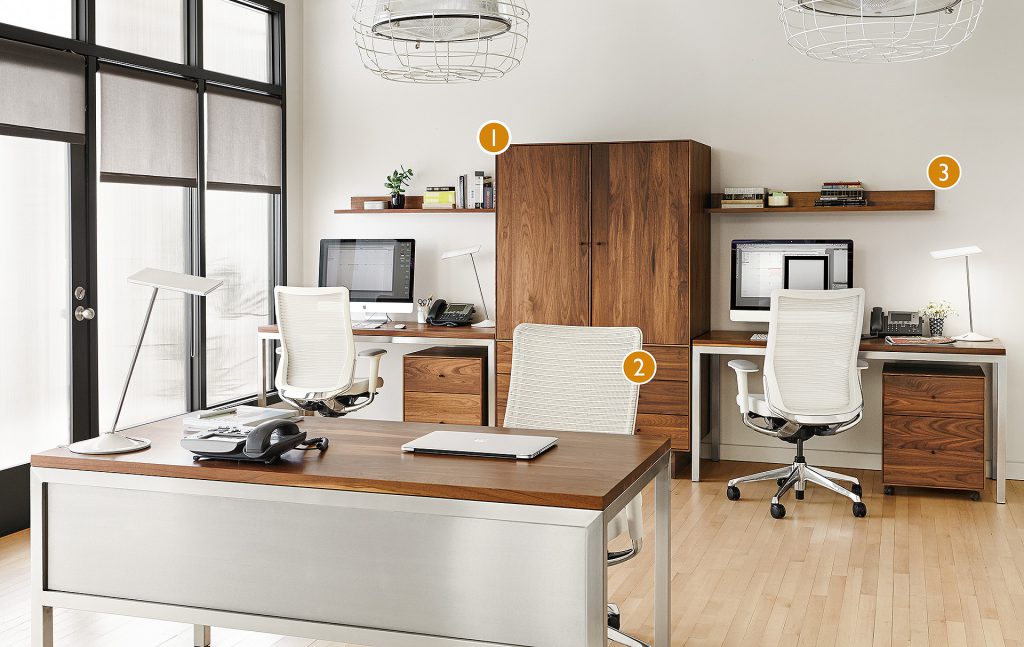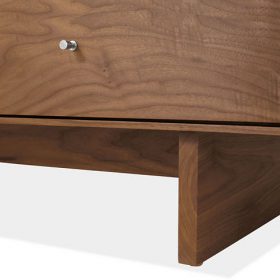 1. Hudson Armoire
The Hudson armoire offers dual functionality, providing plenty of storage space for this workspace and also gives each person a more private work area. Its classic and durable design will last through late nights and for years to come.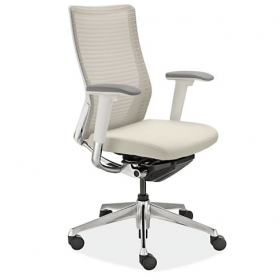 2. Choral Office Chairs
White Choral® office chairs keep this workspace bright and airy and invite movement among team members. The simple, timeless design of this chair also offers advanced ergonomic support.
3. Mantel Shelves
Get creative with storage and display space by incorporating wall shelves. These Mantel shelves are a fresh solution for personalizing a work area and for making great use of larger walls.