Twenty miles east of Dallas, Chad and Lindsay Hudson started their home from a blank canvas. The Hudsons purchased a two-acre plot of land, originally earmarked for a park, without gas lines, sewer or water lines, or anything else around it. But the young couple knew there was something special about the area. There were countless meetings with city officials before they could get started on "the fun stuff" – home design, building (by Chad's company, Savoy Builders), landscaping and, of course, buying furniture. And after 10 years in the making and working with Room & Board, their house is finally a home.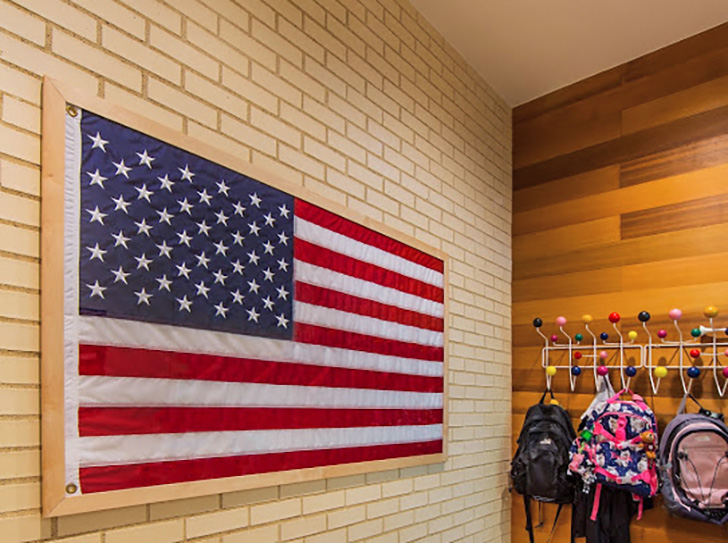 10 years of free design services
Chad and Lindsay, both born-and-raised Texans, came across Room & Board while visiting Chicago. "We spent hours in the downtown showroom there," recalls Lindsay. The young couple knew they wanted to build their home and life around well-made, American-crafted items and kept Room & Board in mind as they started building their house.
They worked over the phone with Sarah, a Design Associate at our Customer Care center in Minneapolis, starting back in 2007.
"She is just so caring and always had our best interest at heart. She never steered us wrong," Chad says of Sarah and their ten-year journey. Sarah sent the Hudsons swatches and samples over the years so they could get a good idea of the look and feel of the furniture for their home.
Building a home around Room & Board furniture
Sarah says that Chad and Lindsay were great about selecting purposeful pieces. "They only bought what they absolutely loved," she says. The Hudsons always had furniture top of mind and were forward-thinking in how they would use their home. "The house fits our personality," says Lindsay. "We like to live casually. It's just an inviting atmosphere. We're happy here and so are our girls. Friends stay way longer and tell us, 'It's just so comfortable. We love hanging out here,' and we couldn't be prouder of that."
When the Hudsons say they designed their home around Room & Board furniture, they mean it. Once they received the dimensions of the Moda bunk bed, Chad updated the blueprints and spaced the windows a few more inches apart so the bunk bed could tuck right in between. Their daughters, ages eight and three, got to hop in on the fun and select many of the items for their bedrooms.
The family chose to over-size the hallways—"It was necessary for Chad's ever-growing bench collection," Lindsay jokes—and Chad tells me he loves walking through those expansive hallways to get to the kitchen and make his morning coffee, where he can't help feel anything but gratitude. "We built this house to live in for 50 years and we hope it'll still be home when our daughters grow up and bring back their families," he says.
Multi-function at its finest
The Hudsons aimed to use every room in their home and didn't want any wasted space. "We host often, but we didn't want to build another room—for entertaining or sleeping—solely for that purpose," says Chad.  And instead of creating an additional room for an office, they over-sized the master bedroom and added built-in desks so the space could be multi-functional.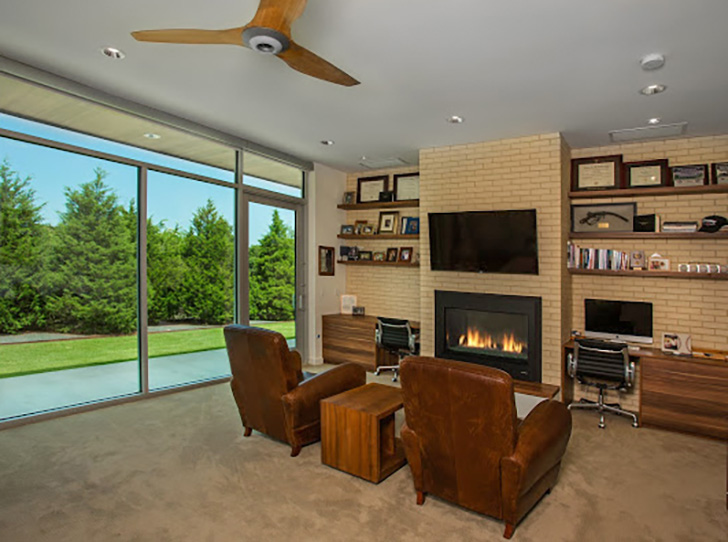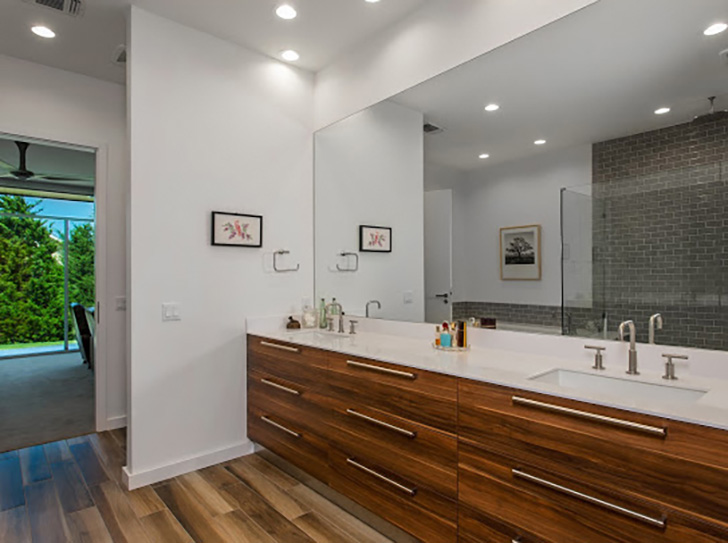 Timeless design
"Their look is timeless," Sarah says. "This 10-year project is proof that when you invest in classic design, it holds up throughout the years." The project is also a testament to the free design services you can receive, no matter where you live. Sarah and the Hudsons have never met face-to-face, yet they very much consider each other friends and can't count how many times they've spoken on the phone. "Free design services is a fun, friendly thing. It's just like helping a friend pick out furniture," Sarah points out.
Photos: Chad & Lindsay Hudson
Architect: Chase Corker of Corker Designs
Builder: Savoy Builders