Four Tips for Hospitality Spaces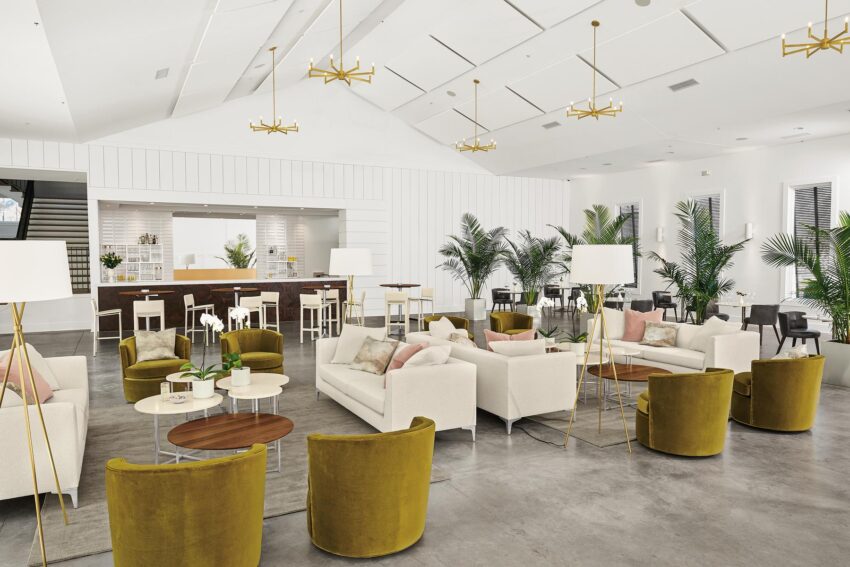 Whether you're deep in the hotel or restaurant industry or designing a hospitality space to welcome and host clients, creating a feeling of mindful design is important. The furniture you use to create this feeling is key to a guest's experience. And with the right selections, you can meet the wants and needs of visitors perfectly.
Top Hospitality Trends to Tap Into
Hotels and restaurants used to have a lock on spaces for dining, collaborating and gathering with friends—but no longer. Nowadays, every shared hospitality space can benefit from a hospitality sensibility. As in, whether you are styling an entry or waiting room at a medical office, a lunchroom within a business, or a multipurpose area that a company uses for meetings, co-working and presentations. We've identified three top trends that you can tap into for any type of business need.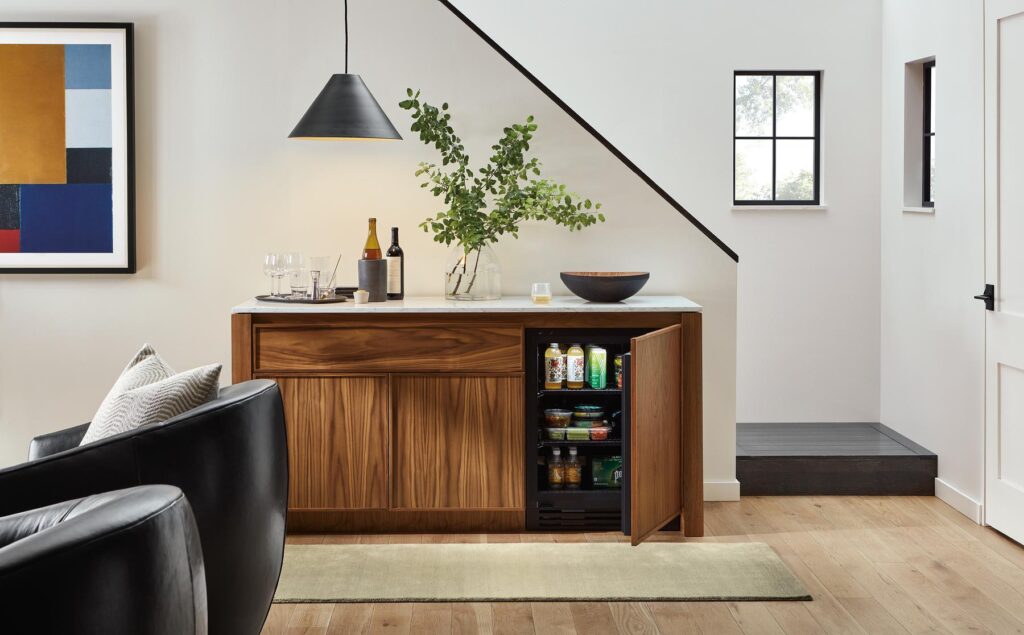 1. Blur the Lines between Home and Away
With the rise of tiny boutique hotels and home-away-from-home rentals has come an appreciation for spaces that feel designed for humans vs. bottom lines. In commercial design, that means balancing the right mix of colors, textures and materials.
Colors and textures should feel like they're chosen for style and enjoyment. One solution is to shop for ACT® contract-grade fabrics. Thanks to these fabrics' high durability, designers can create beautiful experiences in high-use environments. Room & Board's assortment of ACT contract-grade fabrics offers a wide breadth of solutions, but still delivers a welcoming, luxe effect in a hospitality space.
Another idea to add a cozy feeling of home is to integrate creature comforts in unexpected ways. For instance, we partnered with True Residential® to create Amherst, an innovative modern cabinet with refrigeration. Perfect for hotels, conference rooms and entertaining spaces, it features a gorgeous stone top and wood case that contains an LED-illuminated refrigerator. It's a stand-out luxury piece gaining a lot of attention in the hospitality industry. Plus it also comes in handy when clients are a bit parched.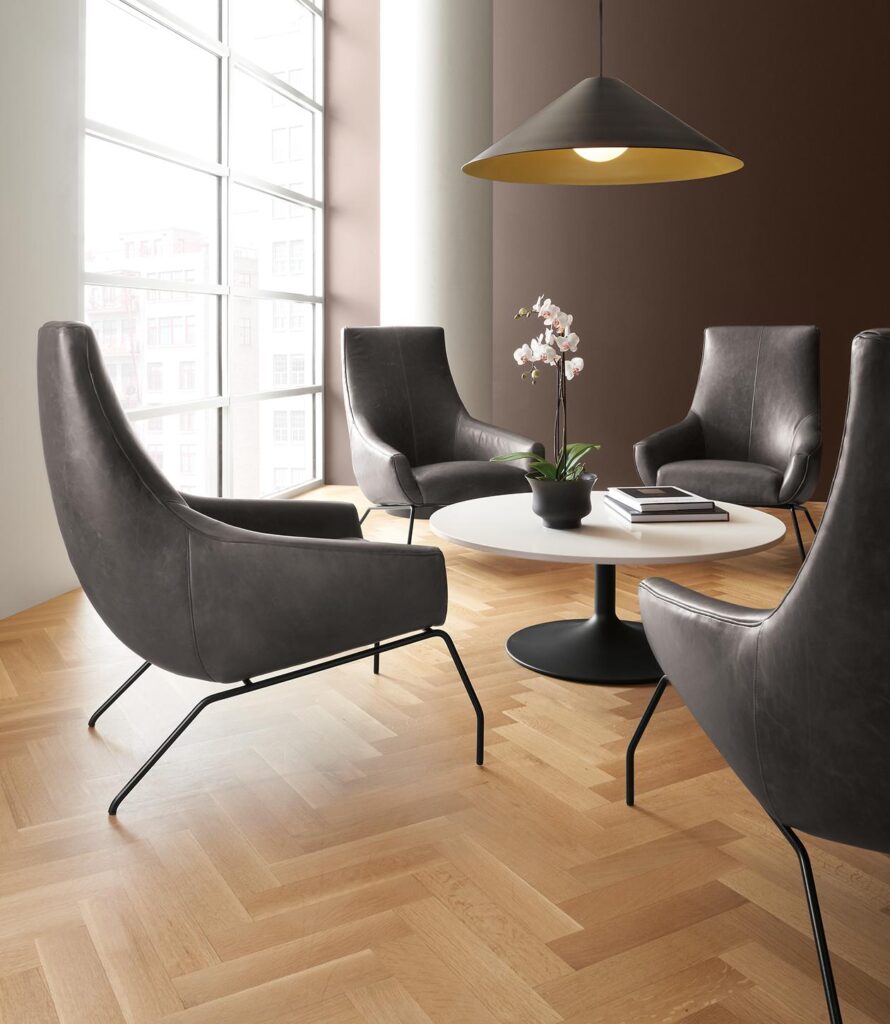 2. Help Work Happen Anywhere
With more people working remotely and outside of traditional office hours, providing cozy spots where they can comfortably take care of business is essential. Just as importantly, a well-styled space can help them snap that laptop shut and go into out-of-office mode in an instant.
Small, thoughtful touches can include expansive sofas that allow people to spread out without taking up table space. Consider small pod-like gatherings of swiveling chairs around a central coffee table, or modular arrangements of easy-to-move accent chairs and tables like our Arlington tables. And a modern-day must for any room: multipurpose laptop tables that double as drink holders and surfaces to enjoy snacks and small meals.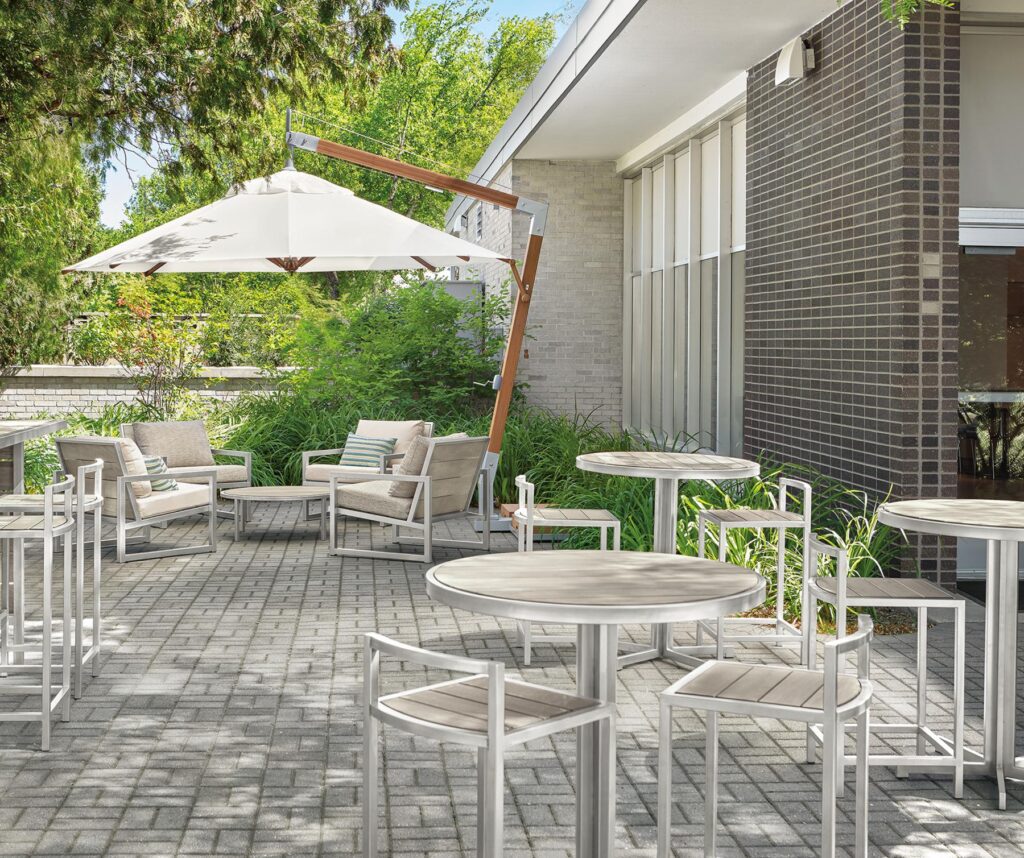 3. Take It Outside
A well-designed and comfortable outdoor area provides any business an extension of their space that doesn't just add square footage. It also improves morale and boosts the mood of guests and employees alike. Create a destination with modern outdoor furniture made to beautifully endure the elements. Consider adding both lounge and work-friendly areas, and add a cozy fire table to let communal fun extend into the evening.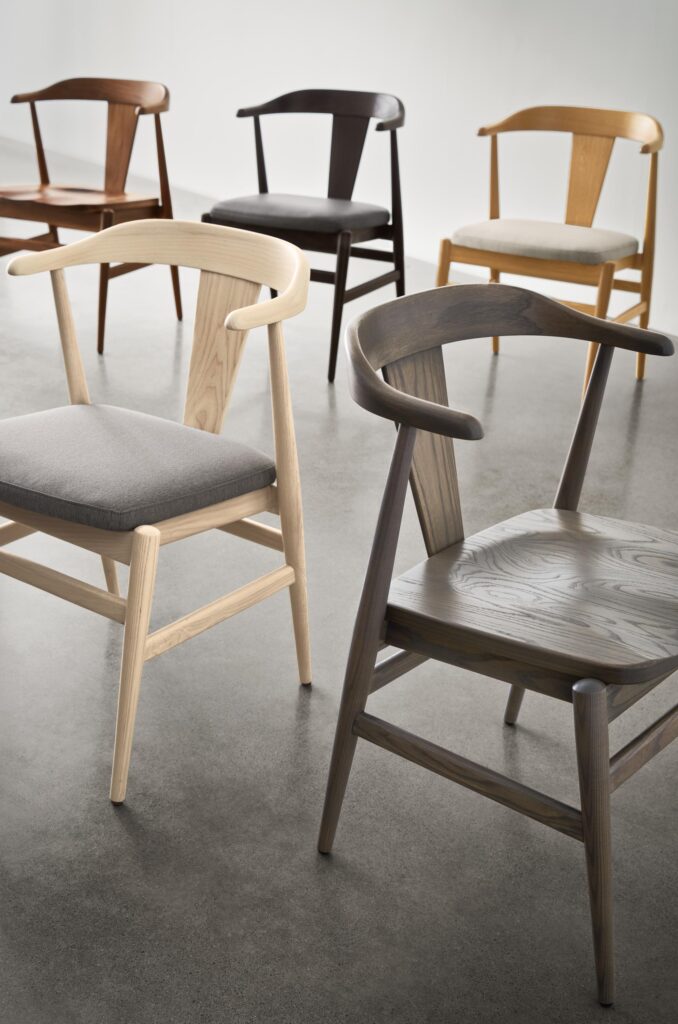 4. Focus on Source and Sustainability
Across the board, people increasingly care about a company's stance on sustainability. That includes where and how your furnishings are made. Room & Board has committed to sustainable practices since its founding and has set ambitious goals for the future. Learn more about our sustainability practices.
In addition, we prioritize manufacturing partners who are in the U.S., looking for companies that value quality, service and sustainability as much as we do. As a result, more than 90% of our products are made by American artisans. Learn more about our focus on U.S. manufacturing.
As a result, our backstory about responsible, mindful sourcing becomes part of your business lore. Your story is now about joining companies across the nation in creating spaces that are thoughtfully furnished and welcoming in every way.
Getting started on a commercial project? Take advantage of our expert Room & Board for Business services.