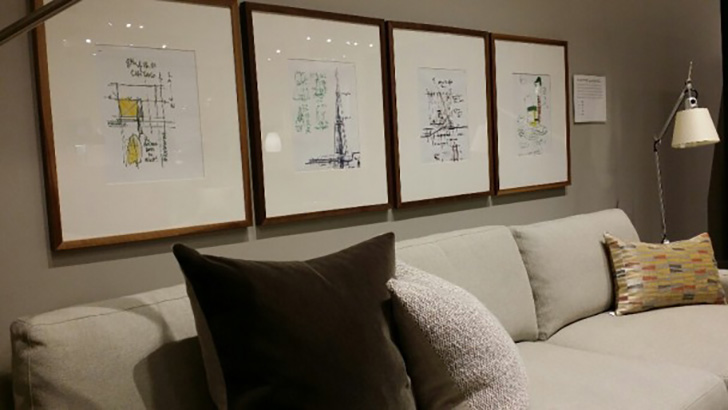 Looking for a no-fail way to amp up a room? Get on the grid. A frame grid, that is. A wall of frames organized in this fashion is one of the easiest ways to create a striking focal point in your room. We asked our stores to share their favorite symmetrical grid designs and these three topped the list:
1) The lovely dozen.
Anyway you dice it, a dozen frames make an impressive display. In this room we're using four across and three down of our 8×10 Profile frames in gold. We chose this grid design because it fits the length of the sofa beneath and the available wall space above. Pro tip: a laser level will help you align all the edges.
When using this many photos in a grouping, they'll feel more pulled together if they follow a theme. Here we used all black and white images, but it could be photos from the same beach vacation, or even images from a 12-month calendar. (Cavallini & Co. is a favorite source among our store stylists.)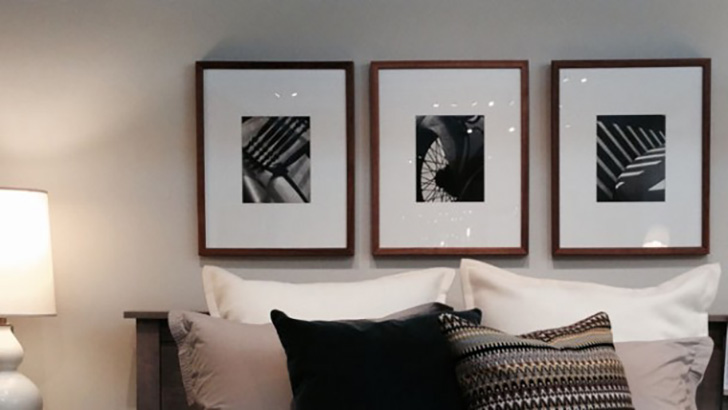 2) The trio.
A classic trio of frames never disappoints. It can work in nearly any space, but it's particularly perfect above a bed. It becomes an extension of the headboard to give your bedroom more visual height in a room filled with low and wide furniture. In this example we used our 8×10 Profile frames in walnut.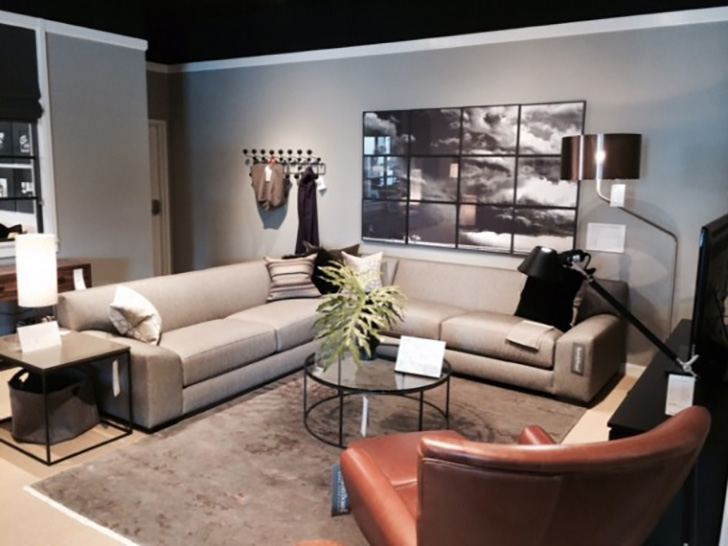 3) The window.
Here's a new look for a frame wall: place your frames edge-to-edge and blow up a nature image to give the illusion of a window. For this look, we used our 8×10 Profile frames in black and removed the included mat. A local copy shop blew up the cloud image for us and then we cut it to fit each frame. If you don't want the window-to-the-world look, this would be an incredible graphic treatment for any photo.
Photos by Room & Board