Create a Modern Picture Frame Wall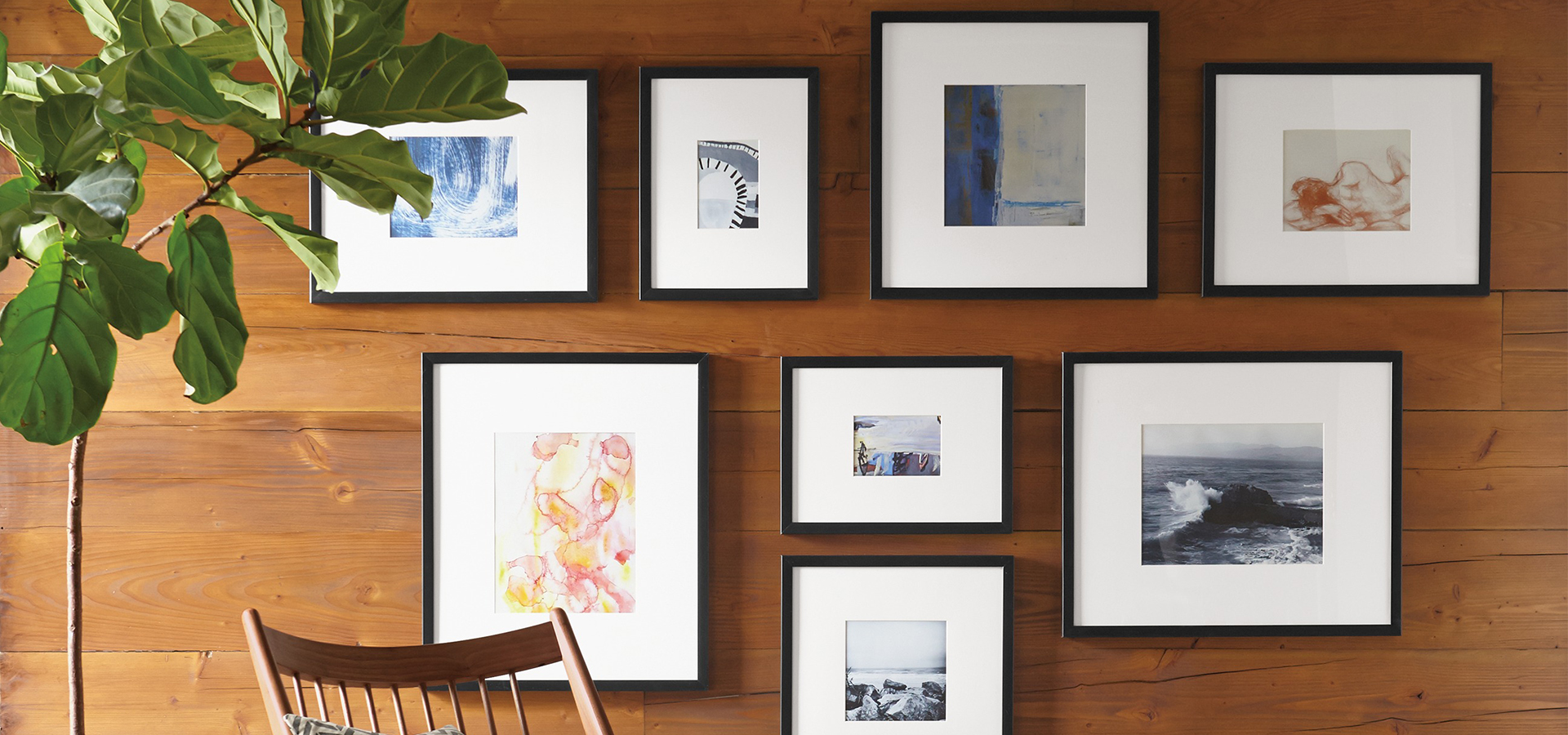 A grouping of picture frames does more than add decoration to a room. A gallery wall lets you surround yourself with images that tell the story of where you've been and the people who are important to you. Check out a few of our favorite arrangements and simple tips to help you build a frame wall.
Step one: Choose your arrangement
For inspiration, watch our video above and pick your favorite layout.
Step two: Select your frames
From bold steel styles to classic gallery looks, we offer a range of modern frames you can't find anywhere else.
Step three: Lay it out
Outline each frame on a piece of paper (kraft paper works well) and cut it out. Use painter's tape to hang the templates on your wall.
Step four: Hang it up
Choose the right hardware for your wall type and use your level to make sure everything is straight.
Photo and video by Room & Board