Put two paws up for doggone fun! On July 9, our San Francisco showroom will host local children's author, Kara Hamilton, as she reads and signs her debut book, A New Leash on Life. We had the opportunity to talk with Kara about her love of furry friends and what inspires her.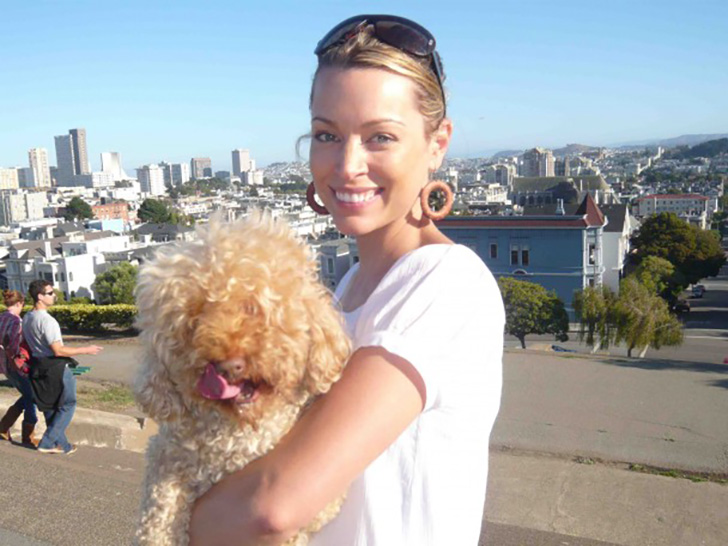 Did you have pets growing up?
Yes, I had several cats and too many hamsters to count. The first cat was a huge tabby named Tiger and was actually a bit of a bully. She was always getting into fights (and winning) with neighborhood dogs when she escaped, which, unfortunately seemed to be quite often. The next one, Oscar, was a wild kitten I brought home in sixth grade from an outdoor biology camp on the Chesapeake Bay. My mom was thrilled. Then, the ultimate rescue story…I found my third kitten licking an oil slick in a rain storm at a gas station off of Highway 95 as I was driving home from my freshman year of college one semester. When I approached the owner/manager about the situation, he told me to take any one of them because they were "a bother". I only saw the one, grabbed it, and never looked back. The hamsters, well, they procreated and let's just say many nature lessons were learned very quickly!
What made you want to write a children's book about this topic?
I was looking for a book to educate and entertain my child about how to behave around a dog. I also wanted to incorporate tips for parents. There was no book available on the market at the time, so I thought I'd try writing one!
What is one of the most valuable pieces of advice you can give to a growing family with pets?
Prepare your dog three months in advance of bringing home your baby: implement changes to routines early on and show your pooch what is off limits and what isn't. Prepare them for what's to come before it comes!
If you could be animal, what would it be and why?
A dolphin. They are smart, social, strong and don't seem to take themselves too seriously.
When I was six, I thought I would grow up to be a:
An astronaut.
What's most challenging about your job?
This is my first book, so every aspect has been a learning curve.
What do you find most rewarding about your job?
Creating art based on my life experience that can help others.
My perfect Saturday would include:
Waking up (not too early!) to a sunny morning with snuggle time with my children (ages six and eight). After reading the newspaper, I would head to a warm beach with friends and family and swim in the ocean.  A PERFECT Saturday?  There would be music (maybe Pearl Jam?), dinner that I didn't have to make and a dance party afterwards. Dreaming big here.
What's your favorite vacation spot and why?
Hmmm, I don't really have a favorite. I always like to explore new places. Bali was pretty exceptional, though!
What won't we catch you without?
Honestly, my phone. It's my lifeline.
If you're in the Bay Area, swing by our San Francisco store to meet Kara. If not, sign up for emails to receive updates about store events.
Photo by Kara Hamilton