Small Space Apartment in NYC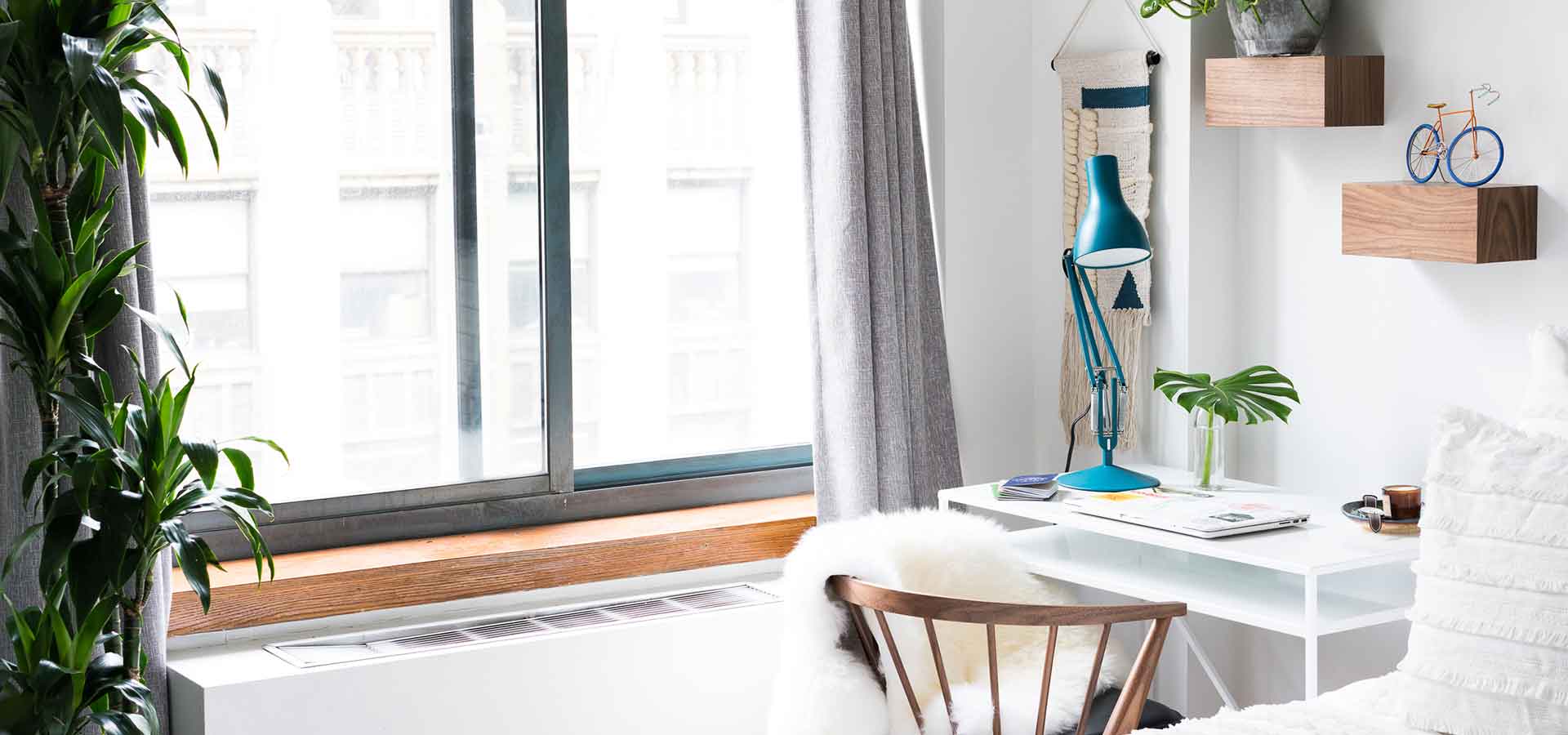 Big cities and small spaces seem to go hand in hand. Just ask Lottie Bildirici of the blog Running on Veggies! She recently moved from Brooklyn to New York City, which meant a major downsize in square footage. So, Lottie turned to us for help! She worked with a Design Associate at our Chelsea store to maximize her bedroom and create a functional space for sleeping, working and biking. Yes, biking! Read on to see the space and learn more about Lottie.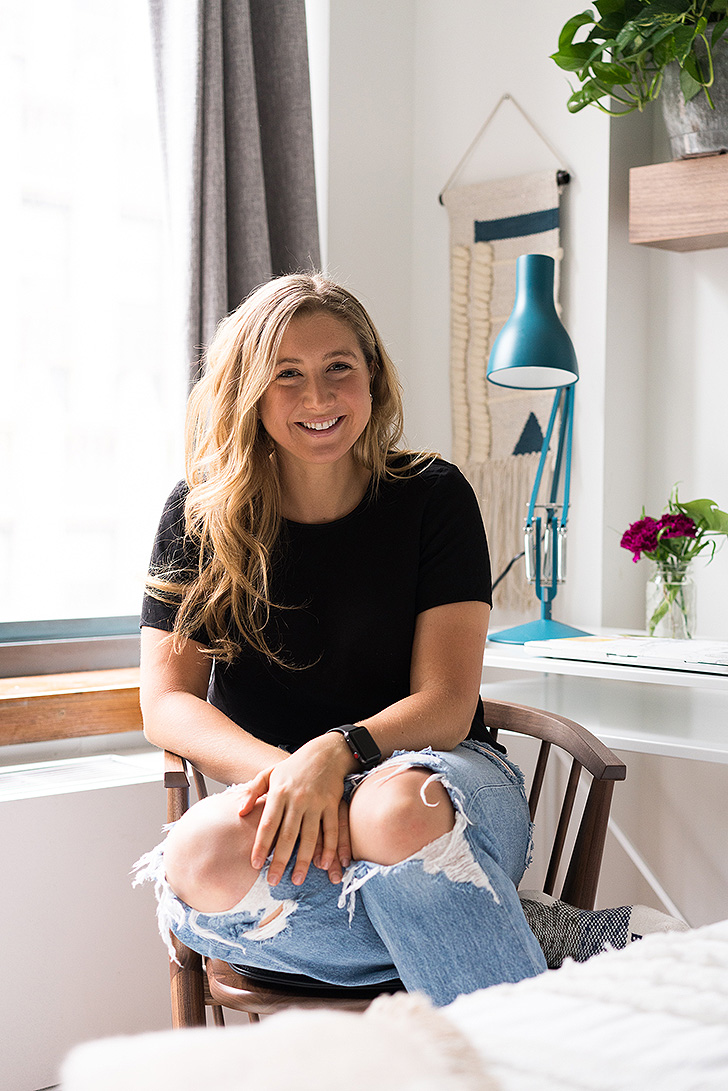 You've completed nine half marathons. What motivated you to sign up for the first one?
I signed up for my first half marathon my senior year of high school. Little did I know the race would change my life. I didn't grow up running but I always loved sports. The race was to raise money for a cancer center in my community. Having battled cancer myself three years prior to signing up for this race, I knew it would be a big moment for me. Not only would I be raising money for an incredible organization, but I would also be pushing my body to its limits. Upon crossing that finish line I remember feeling more empowered and stronger than I ever had in my life. My time was slow but my goal was to not have to walk at all. After reaching that goal I knew I wanted to keep pushing my limits and see what proper training could do for my next race. With that new goal came the search for proper nutrition. This was in 2012, back when Instagram had just begun and there really were no health or wellness blogs out there. It was really hard to find practical and honest information for athletes. I had so many questions: What was I supposed to eat before I ran? What should I eat after? Searching for these answers inspired me to dive into books and learn more about my own body and the field of performance enhancing nutrition, which I then began to share with the world via Running on Veggies.
What's something people might not know about you?
Most people are surprised to find out I'm only 23 😉 But something most people probably don't know is that I am a die-hard reality TV junky. I feel like I'm best friends with all the Real Housewives. My friends even submitted an application for me to be on The Bachelor without me knowing.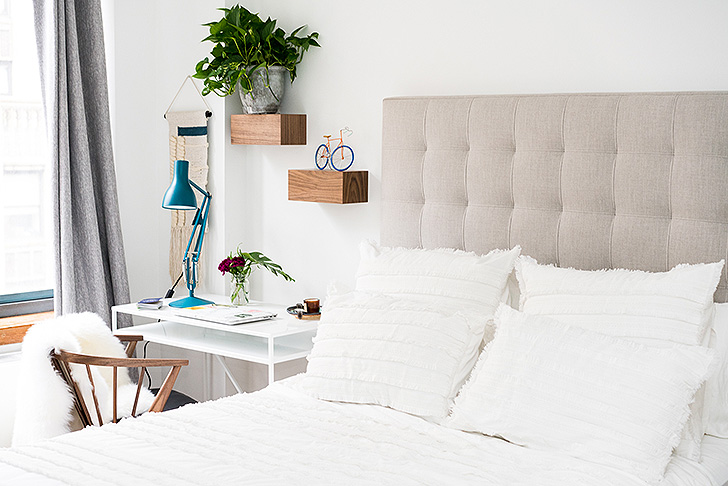 Do you have a favorite ingredient to cook with?
I love cooking with legumes. They are so versatile and can be made sweet, like this flourless fudgey chickpea blondies recipe or savory with this 30 minute Mexican Quinoa Tempeh Salad.
What's your go-to recipe for fueling before or after a workout?
I am a big fan of overnight oats. A lot of people complain they don't have time to make breakfast before working out in the morning. This solves all of your problems! Prep it the night before or make a batch for 3-4 days prior. Overnight oats are also my race day breakfast because I can literally make it in my hotel bedroom. All you need is a mini fridge!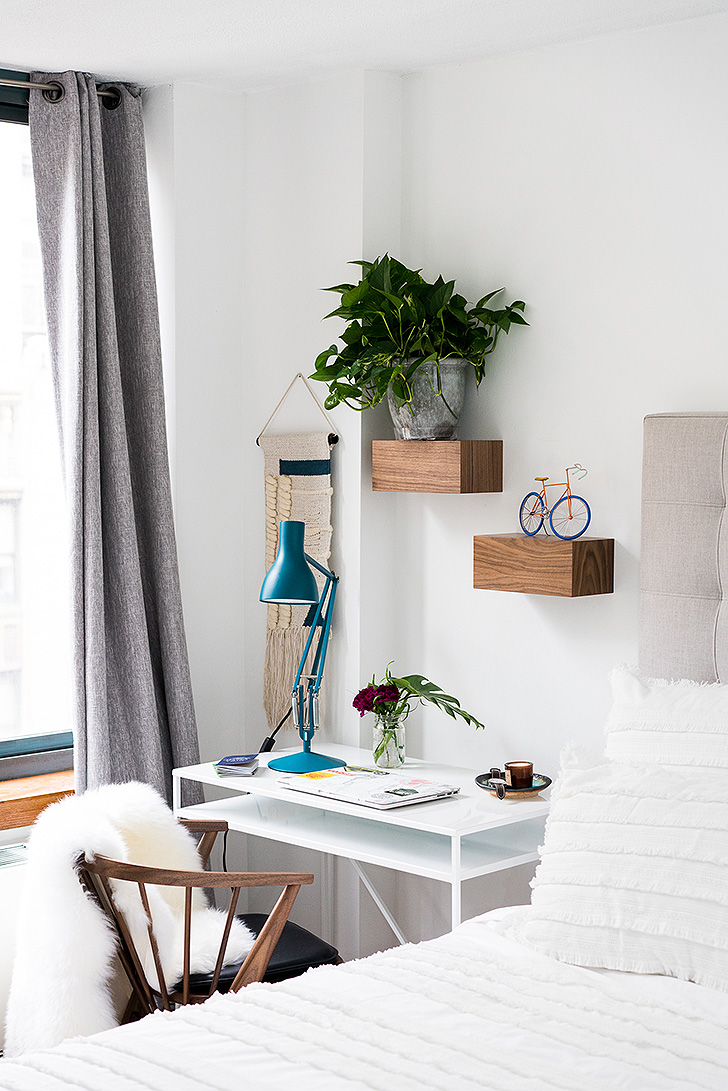 Aside from running, do you have a favorite workout or fitness class?
I'm currently training for an IRONMAN! To celebrate 10 years cancer free I teamed up with Leukemia Lymphoma Society to raise money and awareness for blood cancer.
An IRONMAN consists of a 2.4-mile swim, a 112-mile bike and a 26.2-mile run. So, when I'm not swimming, biking or running I'm a huge fan of pilates. It complements endurance athletes so well and it works on smaller muscles to help avoid injury and help with core strength. I'm also a huge fan of Fhitting Room. I love their classes because they work on functional strength.
Who or what motivates you?
My running/triathlon coach once told me this and I think it is very true: "Some people have running coaches to help them get off the couch and run and some need running coaches to hold them back." I have always struggled with the fine line between going that extra mile and just running too much. But I think setting goals and having races on my calendar motivates me. My one goal when I arrive at a start line is knowing I did everything I could. I am the type of person who is "over motivated" most of the time. If I could run all day I would, so thankfully I work with a coach who keeps me in check.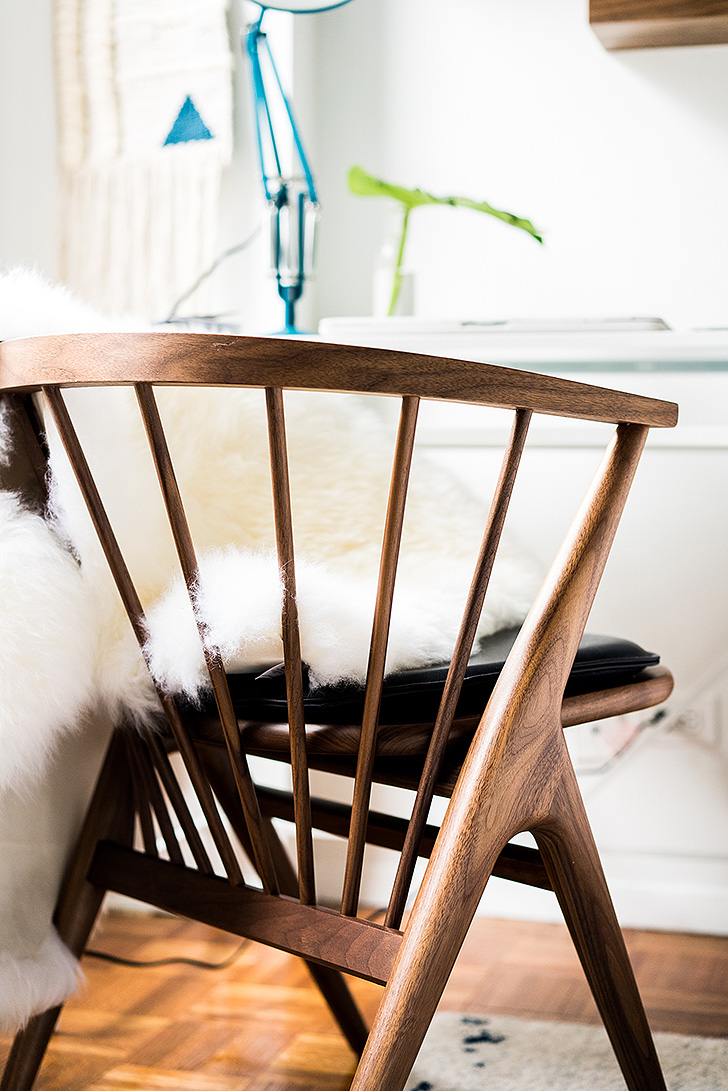 What's the best piece of advice you've ever received?
If it doesn't open, it's not your door.
How would you describe your personal style?
I would describe my style as earthy. To be honest, most days I am running around in my workout clothes, but when I'm not, I'm most likely in my vintage Levis and t-shirt or chunky sweater and leather jacket. When working with Abbie at Room & Board she asked me the same thing and I was kind of stuck describing my own personal taste. After showing her photos of bedrooms I liked, she pinned me down as "Boho" and I ran with it!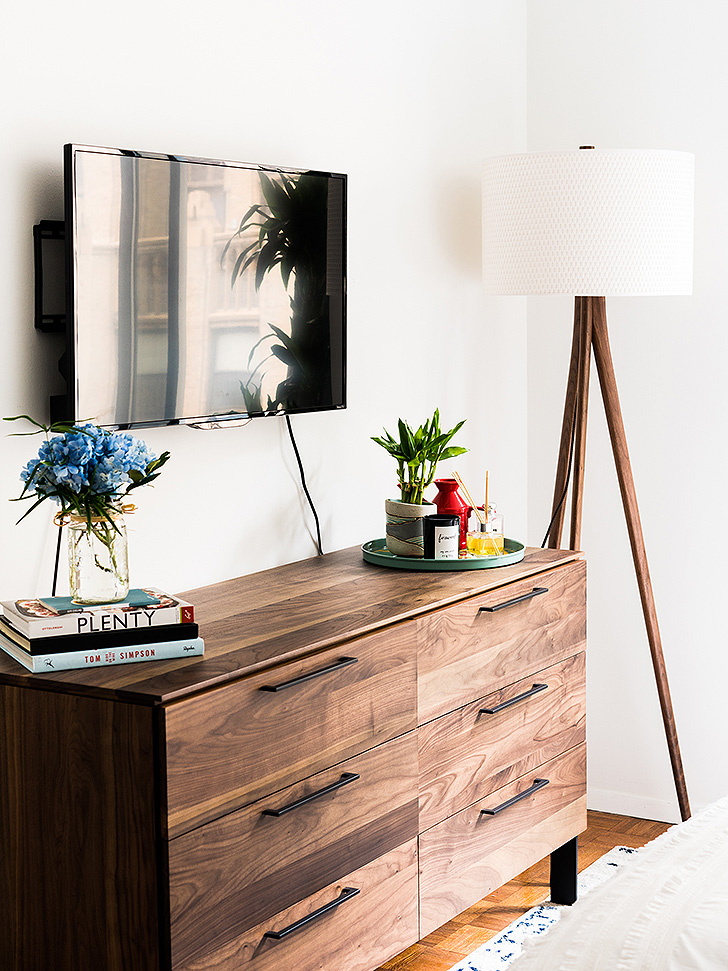 What do you find most challenging about living in a small space?
I think the biggest challenge in a small space is having extra "things." I look at it more as a blessing though because when I moved from a larger space in Brooklyn to my small Manhattan apartment, I had to get rid of a lot of stuff. Things that had been in the back of my closet and hadn't touch in years. You know, the "one day I'll use it" kind of things. Once I got rid of everything, I felt so much better! Now everything I own needs to have a purpose.
Another struggle is creating a space I can sleep in, ride my bike in, relax in and work in. No seriously, my bedroom is my everything: my work hub, my resting space, my workout lounge… I needed it to feel fresh, bright and inspiring. Everything in my room needs to have a purpose and bring me joy. So, when working with Abbie at Room & Board in Chelsea we were very strategic in maximizing my space without it feeling cluttered. We were able to create a little corner with my desk, wooden shelves and plants. I love my plants! I think plants are a must in any room! They bring life and an element of freshness. We were able to put a plant on one of the shelves and in a corner by the window.
Having my work space in the same room as my bed forces me to be neat and make my bed EVERY DAY. It is totally true what they say – a cluttered room is a cluttered mind – so an extra few minutes in the morning putting things away and making my bed makes all the difference in my productivity for the day.
Why did you choose to work with Room & Board?
When I first decided to move earlier this year I knew I wanted a fresh start and I knew I was going to downsize but also knew I would need to have a few key pieces. At first I thought about the traditional build-it-yourself furniture type of thing. But when I really thought about it I figured that if I am in NYC for the long haul, which is most likely, I wanted to invest in furniture I would have for a lifetime. I wanted to LOVE the space I am in and the stuff that was in it! So I knew I needed to start with a few quality pieces and then I could have fun accessorizing with pieces from all over the world – from far off places to local flea markets.
"What first drew me to Room & Board were the magnificent wood pieces. My nightstand in particular is a piece of wood from a maple tree. Each piece they offer is so unique." Lottie Bildirici
My new furniture is rustic and polished at the same time. And I loved their idea of mixing wood pieces with some luxury ones like my headboard and fur throw.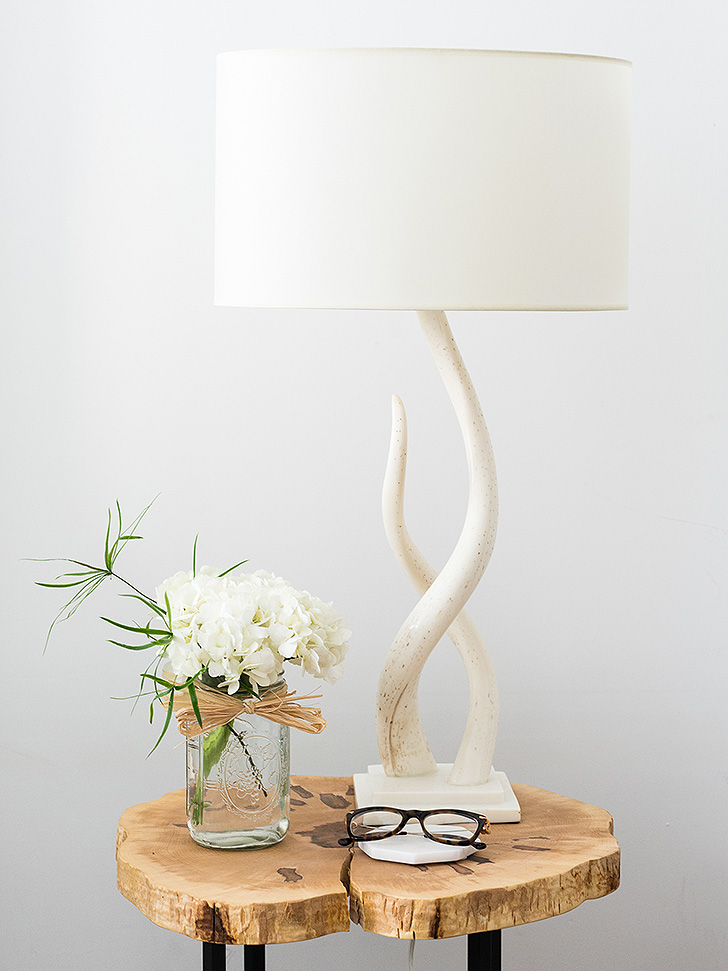 Photos by Running on Veggies
The Room & Board product featured in this post was gifted to Lottie Bildirici for her bedroom. All opinions are her own.