Design Idea: Double Chaise Sectionals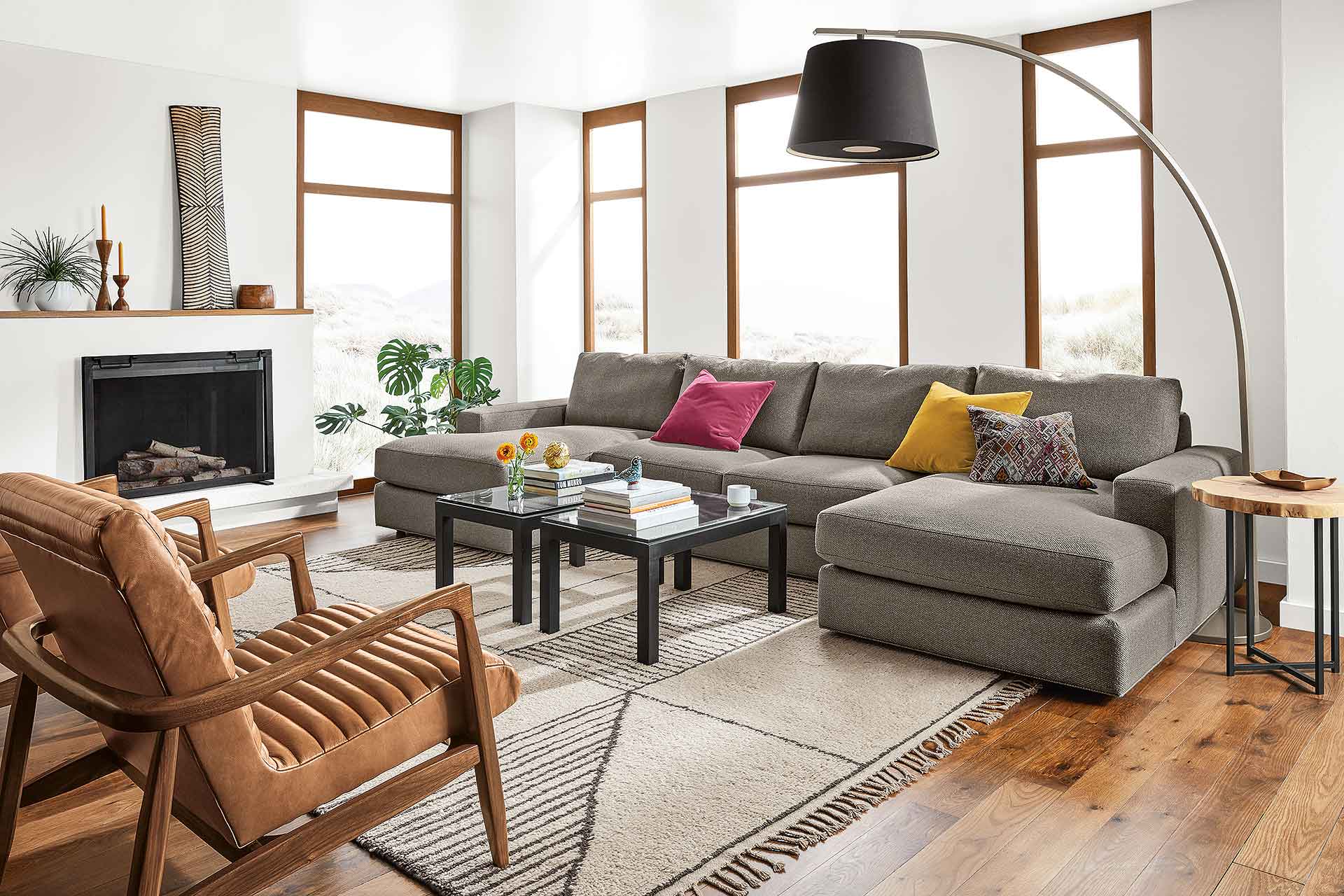 Looking to make your living room next-level comfortable? We have an idea for you: a double chaise sectional. This on-trend sectional design offers cozy comfort, symmetry and did we mention the comfort factor?
Seating for 2-4 people
It's no secret that the chaise is everyone's favorite seat in the house. With this unique sectional configuration, two people can enjoy putting their feet up. And the kids or your fur baby can curl up in the middle.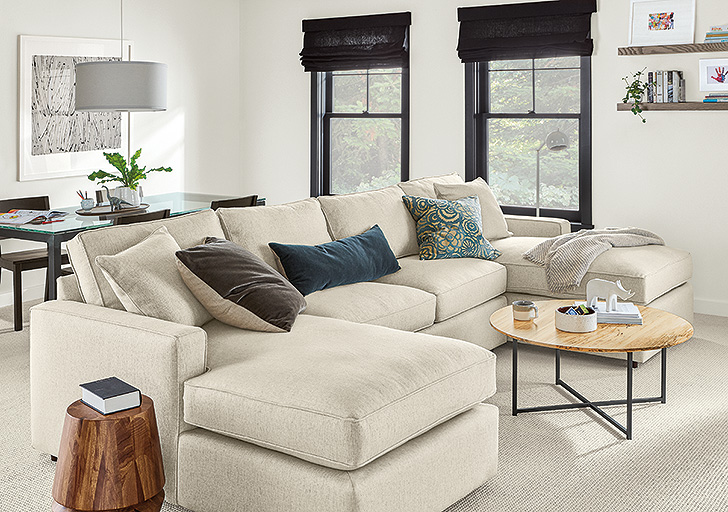 Make room for everyone
We love the symmetry of this sectional design, too. It's visually balanced and easy to picture how it would work in your space. It also has a very practical benefit. You can flip the chaise cushions from one side of the sectional to the other to even out wear. (Pro tip: rotating and flipping your cushions helps a sectional last longer and keeps it comfy!)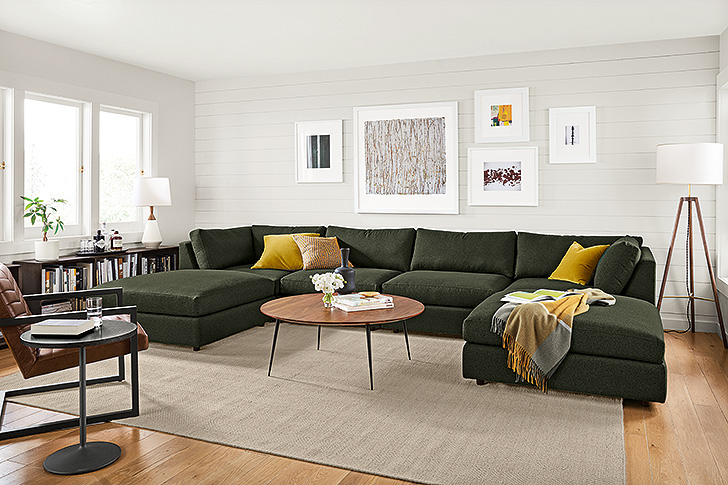 Add flexibility for small spaces
No room for a big sectional? Get the same feel with two chaises pushed together. How cozy is this for binge watching a show? It's like a loveseat only better.
If you need some advice on the best sectional layout for your living space, our free design services are just a click away. Whether you work with us in person at a store, by phone or virtual video conference, we can can create floor plans to show you which sectional configurations fit your space.
Photos by Room & Board