In an open floor plan, kitchens and dining rooms are often next to each other, making kitchen counter stools and dining chairs visible in the same space. This brings up a design dilemma: how do you coordinate counter stools and dining chairs? Mix or match your way to a cohesive look with these modern combos that create effortless flow.
Coordinated (but not matching) dining chairs and counter stools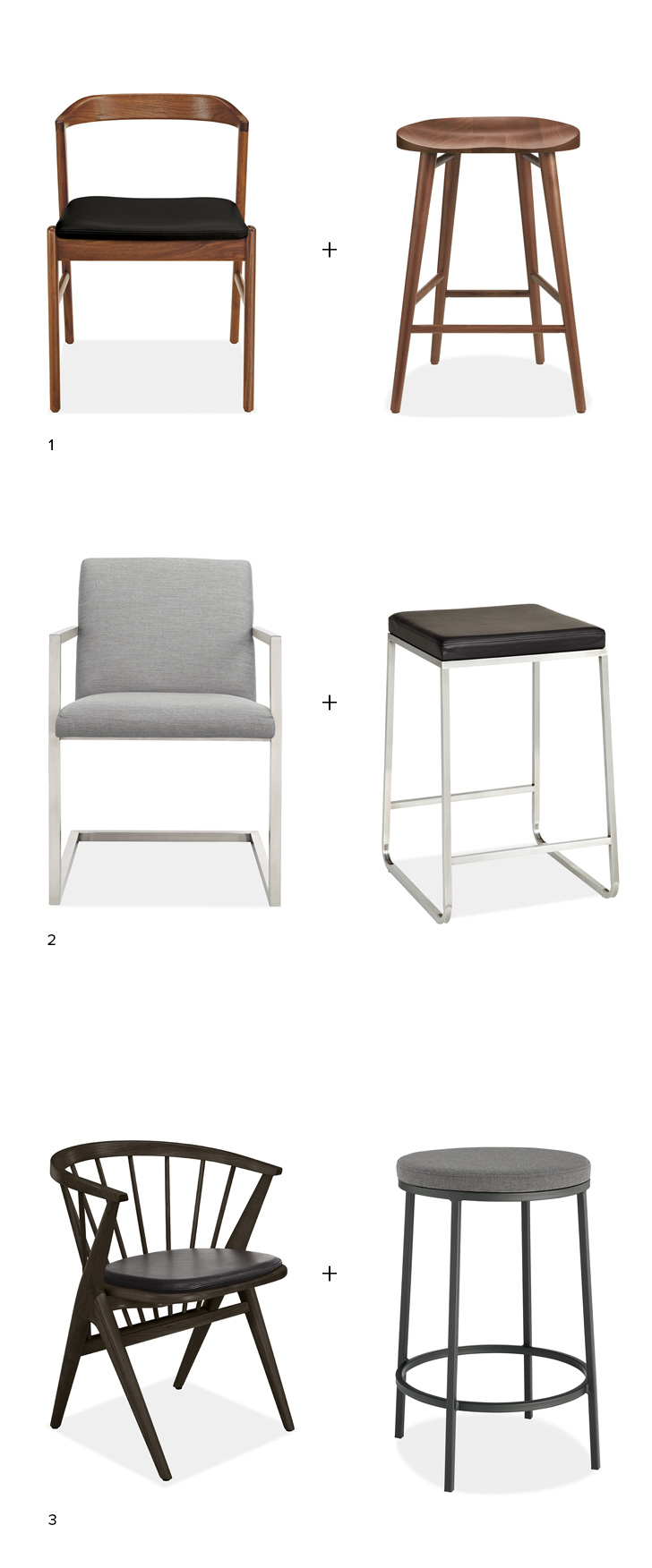 1 | Jansen dining chair + Bay counter stool: both artisan crafted with simplicity in mind, walnut ties these two designs together.
2 | Lira dining chair + Collins counter stool: stainless steel bases coordinate these two modern seating options.
3 | Soren dining chair + Tori counter stool: the curves of the Tori stool perfectly echo the rounded details of the Soren chair.
Matching dining chairs and counter stools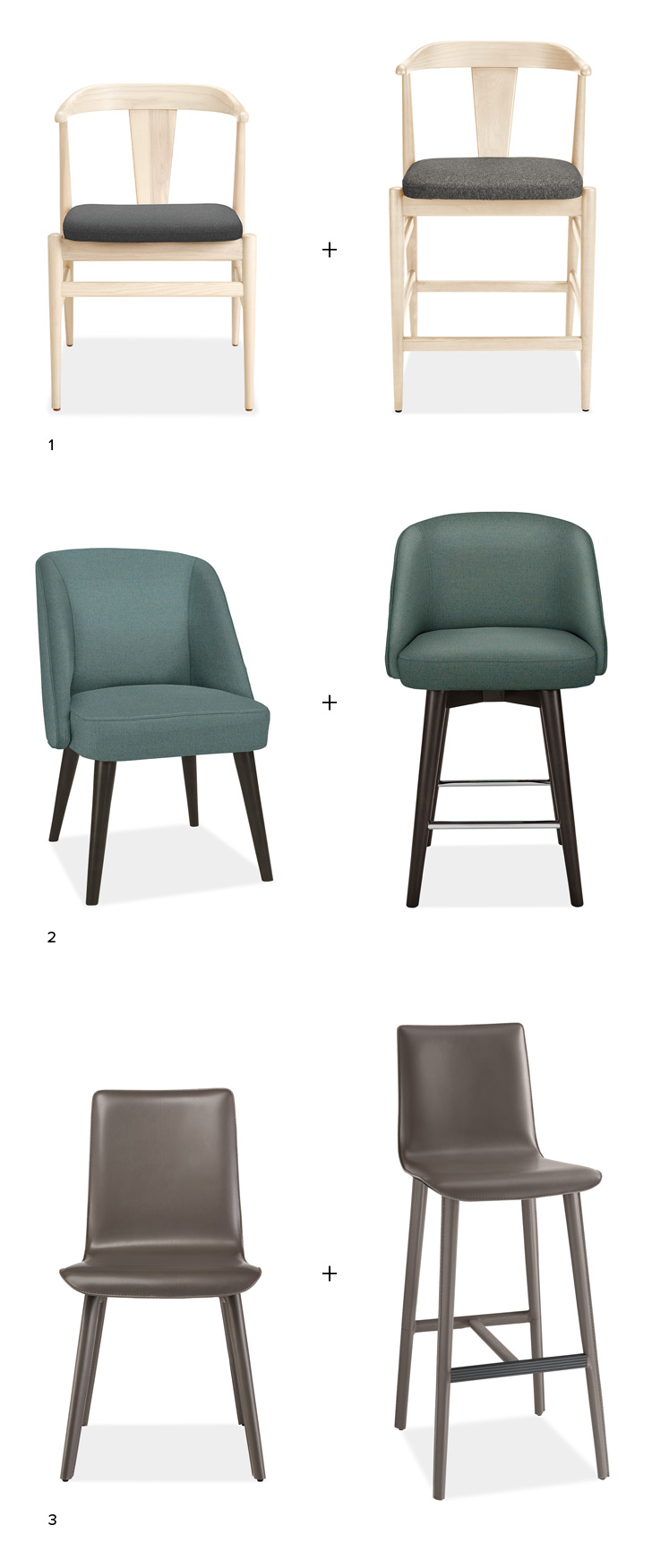 1 | Evan dining chair + Evan counter stool: the sculptural lines of the Evan collection give this chair and stool interest from every angle in your space.
2 | Cora dining chair + Cora swivel counter stool: when you can't decide between comfort and style, Cora serves you both.
3 | Hirsch dining chair + Hirsch counter stool: this ultra-minimalist Hirsch pairing can complement any modern style, plus it is easy to wipe clean.
Do you have a Room & Board chair and stool combination in your home that you love? Share your pair in our customer photo gallery!
Photos by Room & Board