New Heights, Forever Favorites: Find the Perfect Counter and Bar Stools for You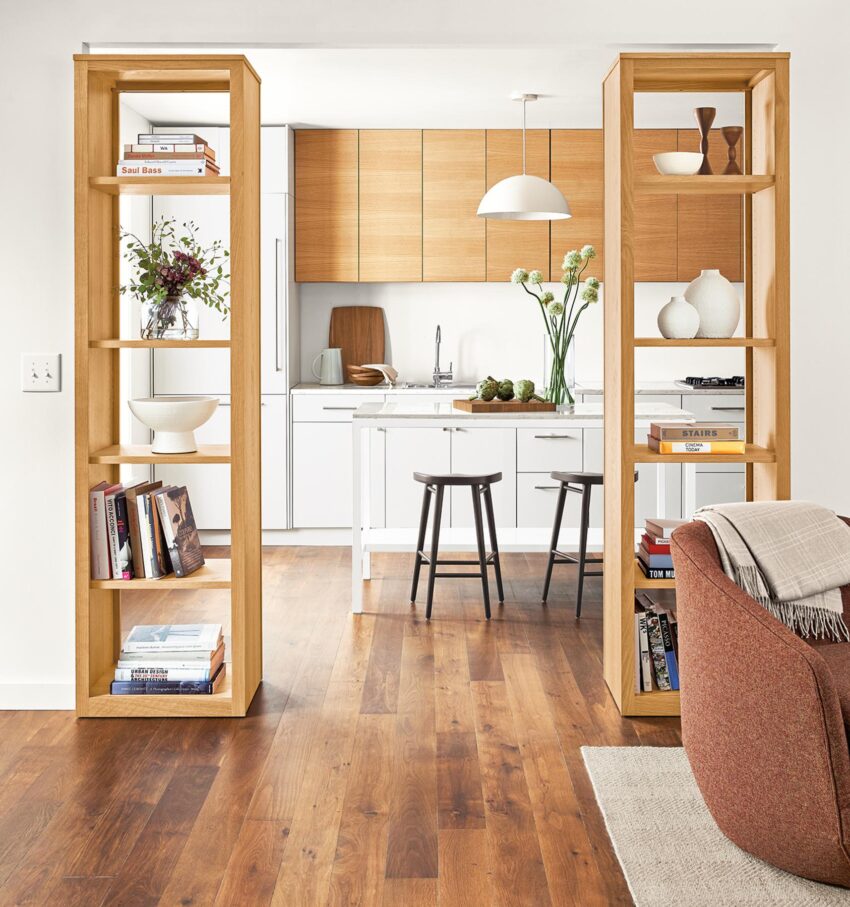 It's said that all the best parties end up in the kitchen. The truth is, ALL the best spontaneous moments happen there, whether they are chats over coffee, a fun family lunch, or impromptu wine after doing the dishes. These moments of connection rely on a comfy, casual place to sit, which is where counter and bar stools come in.
The secret to choosing the right counter-height or bar stool (more on the differences between them in a minute) lies in their hybrid design. While you need chairs that are tall enough for your table or counter, it also must be comfy enough that nobody minds spending time in the seat.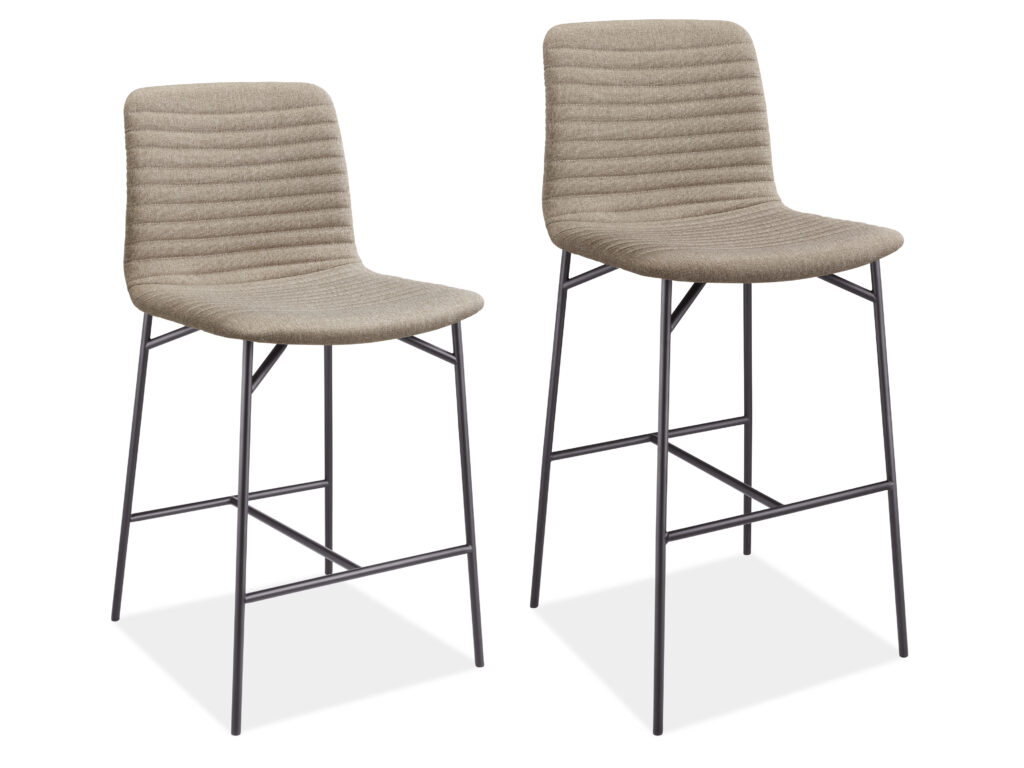 Counter vs. Bar Stool: What's the Difference?
The difference between a counter vs. a bar stool is actually surprisingly simple. The standard counter height is 36″, whether it's a food prep area, a crafting space, or a get-stuff-done area in an office. Counter stools are crafted to be just right for this height, allowing someone in a 24"-high seat to move easily and still be comfortable in the stool.
Kitchen islands, bar counters and pub tables are great for quick dining, serving drinks to guests or creating a homework-and-everything-else workspace. They are typically 40″–42″ high, requiring higher seating. Bar stools rise to the occasion and tend to be 30″-ish tall at the seat to rise to the higher table design. The best ones usually add a spot for you to perch your feet between the legs.
A Seat that Fits Your Space
Once you know whether you need a counter-height stool or a bar stool, think about the role this seat will play in your home. In a kitchen, considerations include:
• Whether the stool-and-counter area will be doing double-duty such as being a homework or home office space (cushioned seats, please).
• Whether food spills are a possibility (got children? More than a possibility!)
• And whether you'll entertain in this area.
As a starting point, here are our favorite picks.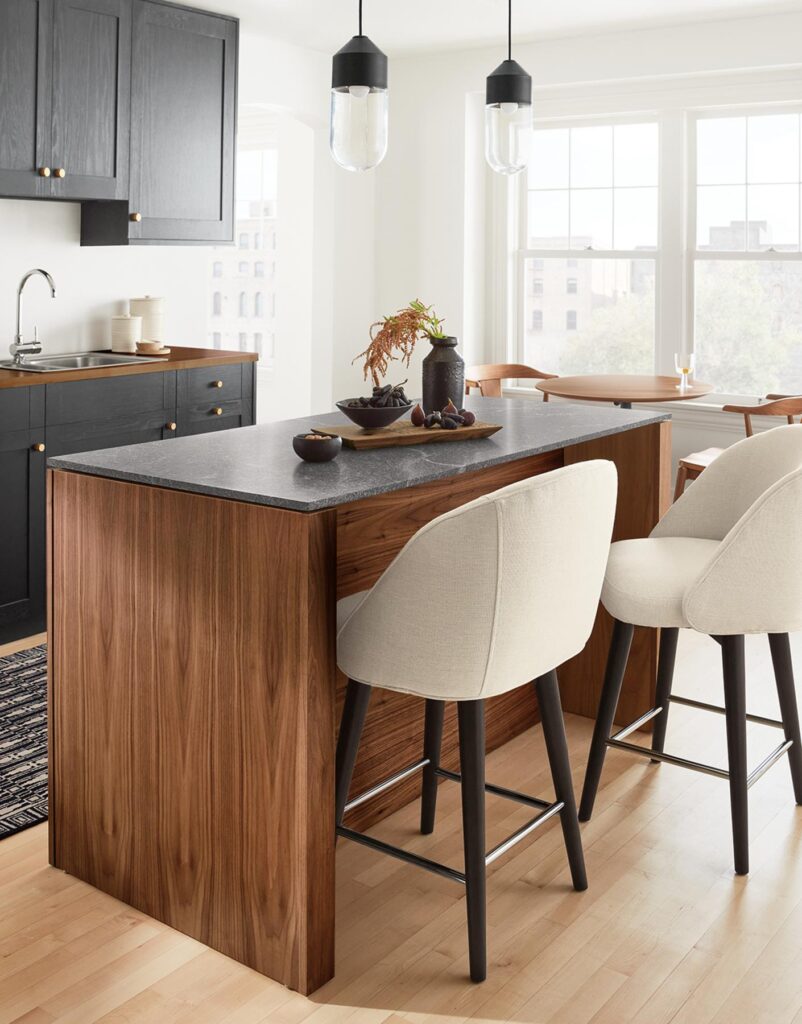 The Multifunctional Marvel: Cora Swivel Counter Stool
A welcoming modern design that's super-easy to get in and out of. Plus it swivels for turning and facing any angle. Cora has graceful angled arms that don't get in the way of a kid eating or homework-ing. It also offers substantial and soft support for your back if you're catching up on emails on a laptop.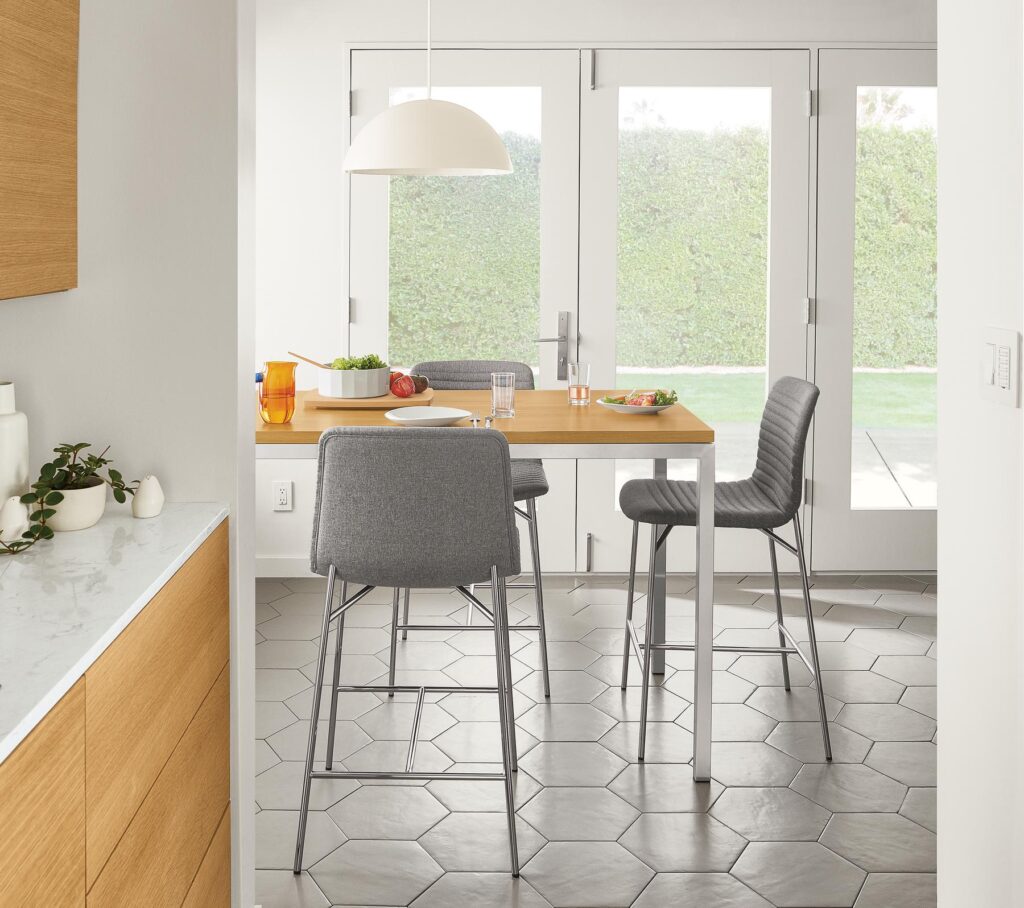 Clean and Easy: Cato Counter and Bar Stools
A crisp, clean profile has a very practical appeal: the channeled cushions in synthetic leather effortlessly wipe clean. They also offer an ultra-chic minimalism that looks great with virtually any table or counter design.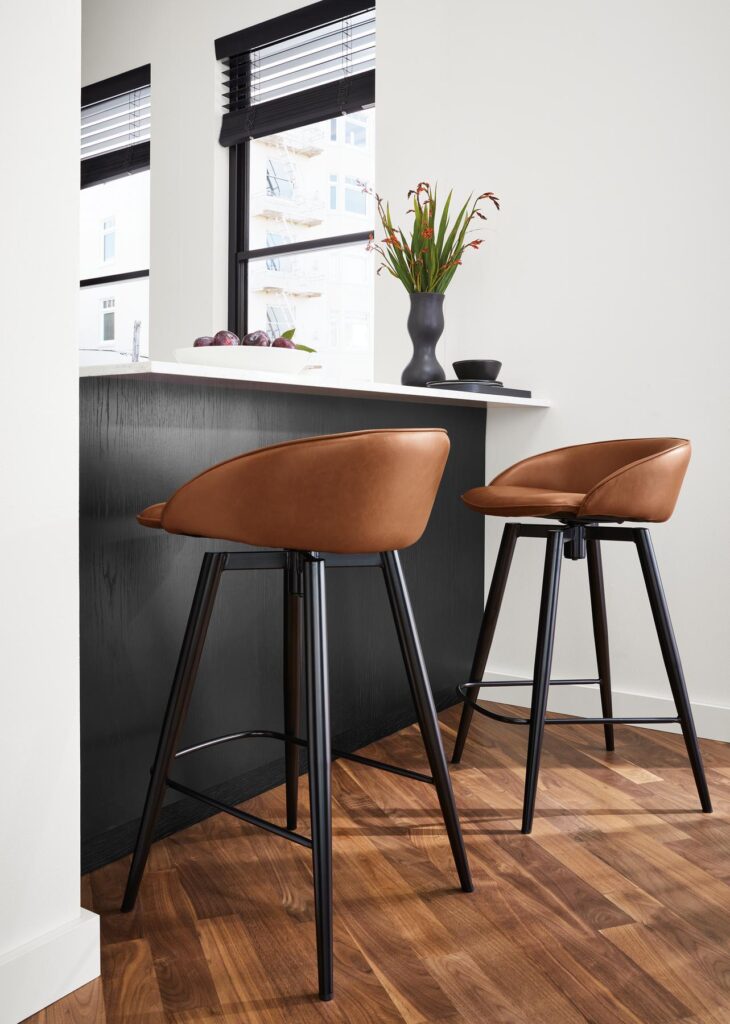 The Party Perch: Sylvan Counter and Bar Stools
Elegant and low-profile, there's an innate cool-factor to Sylvan that feels guest-ready. The swiveling seats would look at home at a high-end restaurant. Also, the tapered steel legs and foot rest feel artfully in sync with each other.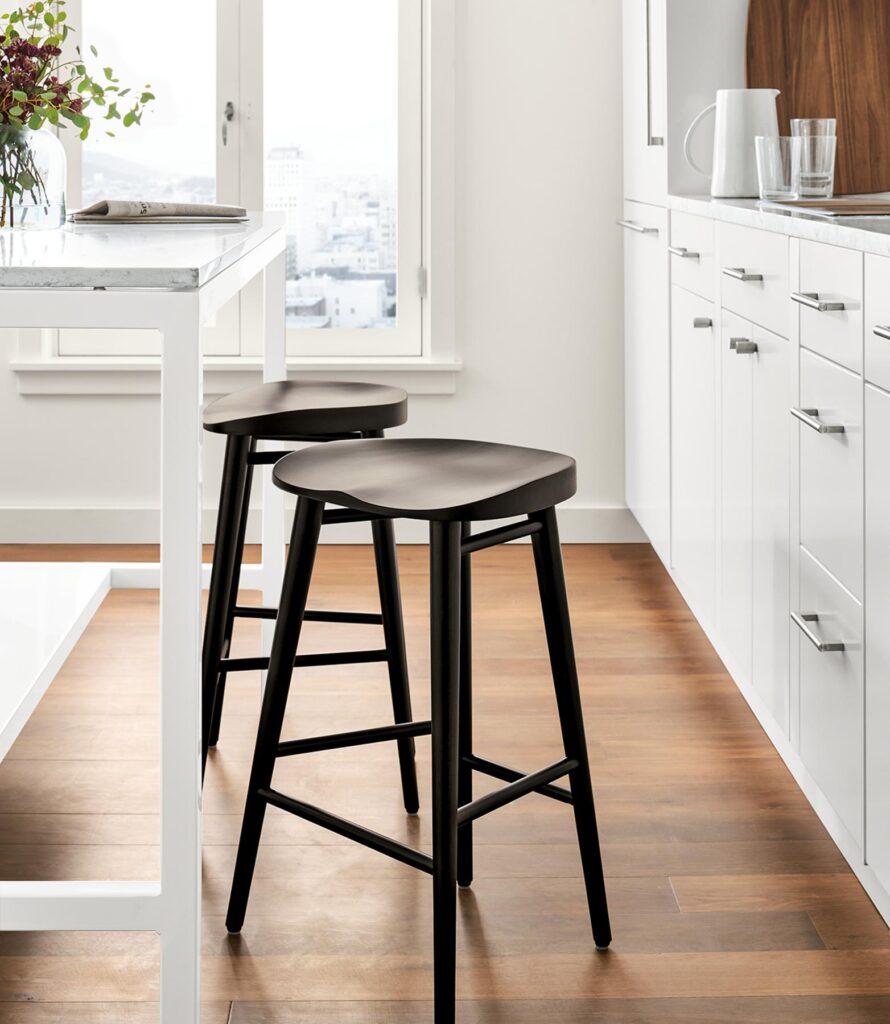 The New Traditionalist: Bay Counter Stool
One stool that we stand by for any space, any need, the timeless Bay is made of solid wood in Vermont. Each piece is artisan crafted and "sit-tested" by the makers for comfort.
There are dozens of stools to select from at Room & Board. They range from the most simple backless versions to adjustable-height and decadently cushy seats. Looking for a little help finding the ideal match for your space's design and function? We're all in—just touch base us using our Free Design Services for options and advice or chat or email us for answers from experts.