Q&A with Ryan O'Connell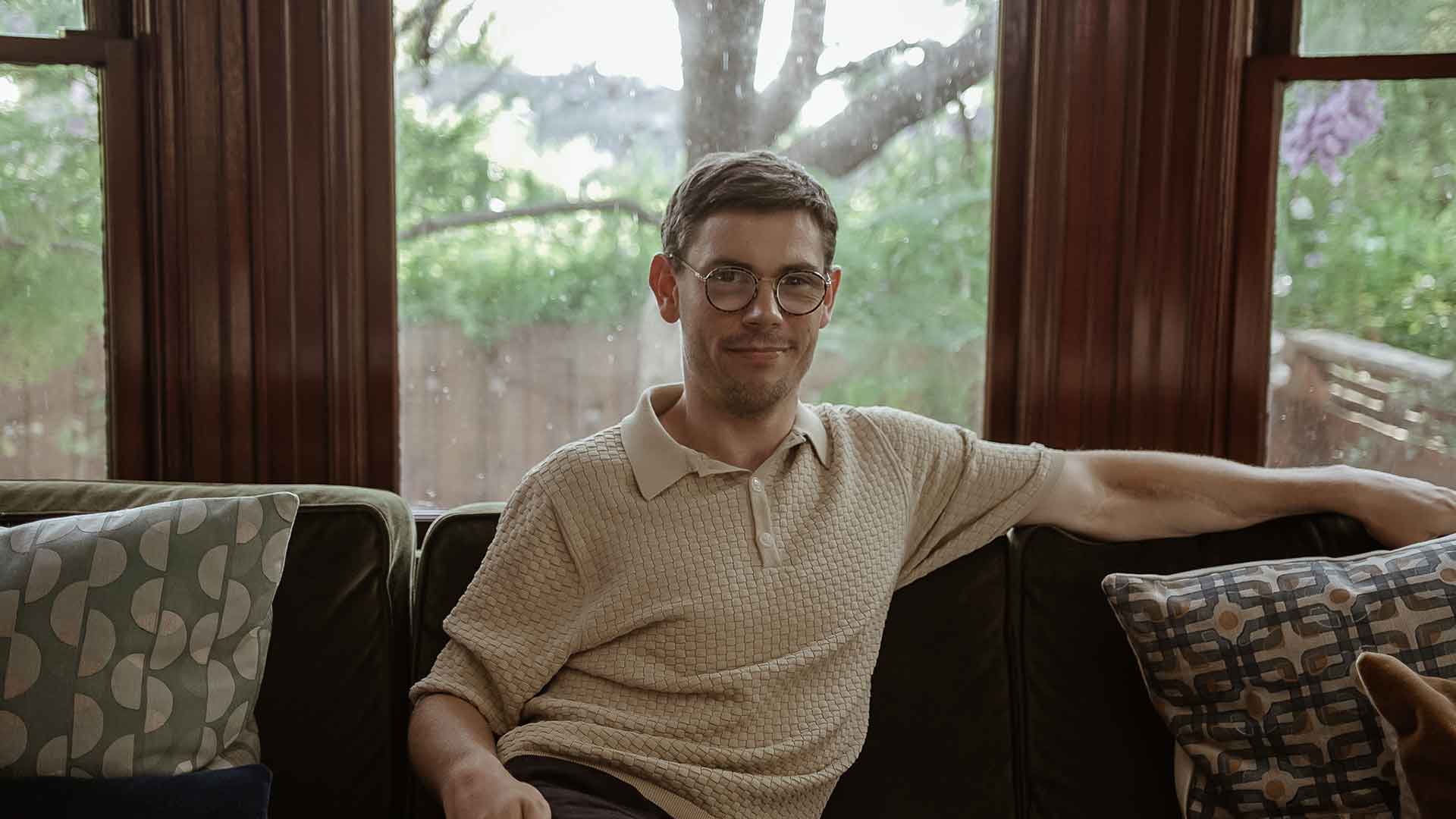 Get ready to laugh with actor, writer and comedian Ryan O'Connell, who you might recognize from his popular Netflix series Special. We chatted with him about his dream home, newly designed living room and what he's working on next. 
What was the most important element in designing your living room?
The couch, for sure. I feel like Goldilocks with couches. I've gone through three in five years. They're either too hard or too soft. The ones that feel like sitting on a cloud invariably end up deflating and giving you back probs. I needed to find something that was cozy whilst giving me actual support, and I definitely found it with this olive green banger.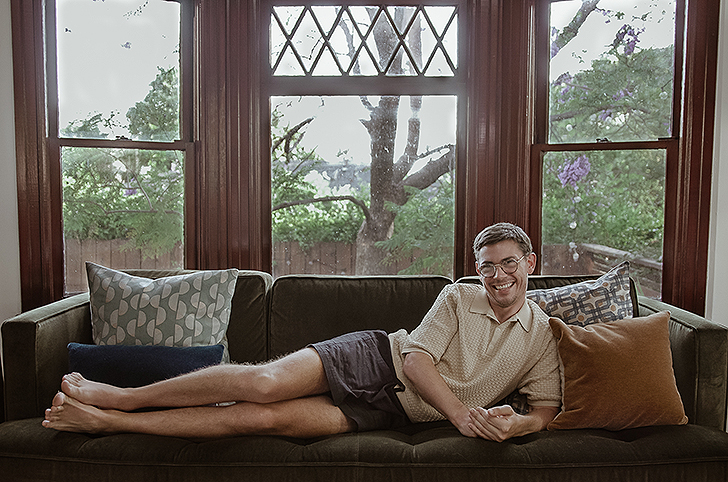 Describe your perfect day at home.
I wake up and play psycho disco music while my boyfriend makes eggs and avocado on toast. I then lay on the couch and read a book (lmao, this is true fantasy) and then I hang in my gorge backyard and pretend I'm Nancy Meyers but, like, woke. Then I go to my "bodega" Cookbook which is this bougie tiny grocery store near my house that has delicious everything and I purchase things that are nonsensical (a sparkling water, two peaches and a chocolate bar that's ultimately too bitter) and then I eat my peach on the way home feeling like Joan Didion in her "Goodbye to All That" essay except I'm not in New York and not saying goodbye to anything. Then I get home and order Appolonia's pizza and then I eat too much Appolonia's pizza and have to lay down on my bed and examine my stomach because being gay and having a body is exhausting. Then we have friends over and roast s'mores over our fire pit and I feel proud of the life I've built for myself and try not to think of my house burning down in a fire caused by climate change.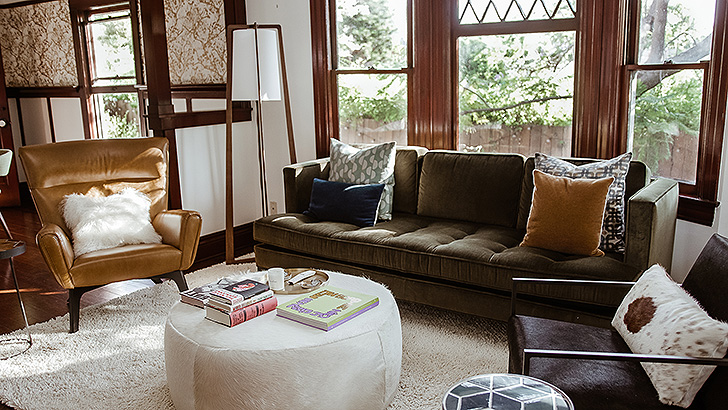 How has your home's style evolved over time?
In the beginning, our bedroom was what's our guest bedroom now, and the guest bedroom was my boyfriend's office. Everything was turned around. It took us a sec to click in to the layout and do what made the most sense for us. In terms of style, we moved in six months ago so you're seeing the first iteration now. Actually, the guest bedroom used to be boring and then I bought a chaotic rug and bedspread and now it feels like you're in an acid trip which is great because I don't want guests staying longer than, like, two days.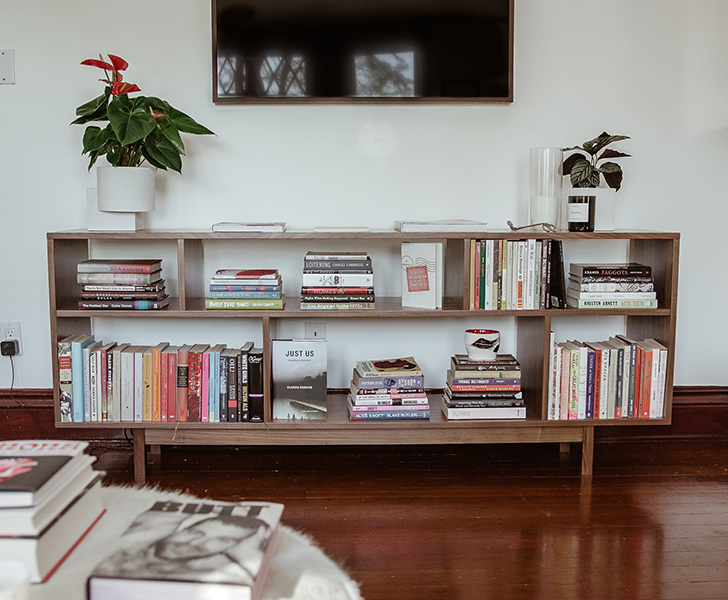 How did the last year change your relationship to your living space?
When the pandemic started, we were living in a tiny one bedroom with no central air. Before the pandemic it was "cute and charming". In the pandemic it was oppressive and miserable. I'd been wanting to buy a house and have more space but it always felt really overwhelming and expensive, which it was and is, but I just had to bet on myself a little bit. I don't regret it. Having space to entertain guests, especially after a  year of isolation, is a balm to my soul. We've already had like three parties.
Tell us about your dream home.
Babe, I'm in it. I'd been looking off and on for years and thought I was dead inside because I felt nothing for these houses. They were all soulless modern boxes or they were trying to approximate charm via a half-baked flip. This house was the first place I went to where I was like, "Wait, I'm home?" It was legitimately emotional. There's just so much history and character. The house was built in 1906 and I'm the fourth owner, I think. That means there's good juju, baby!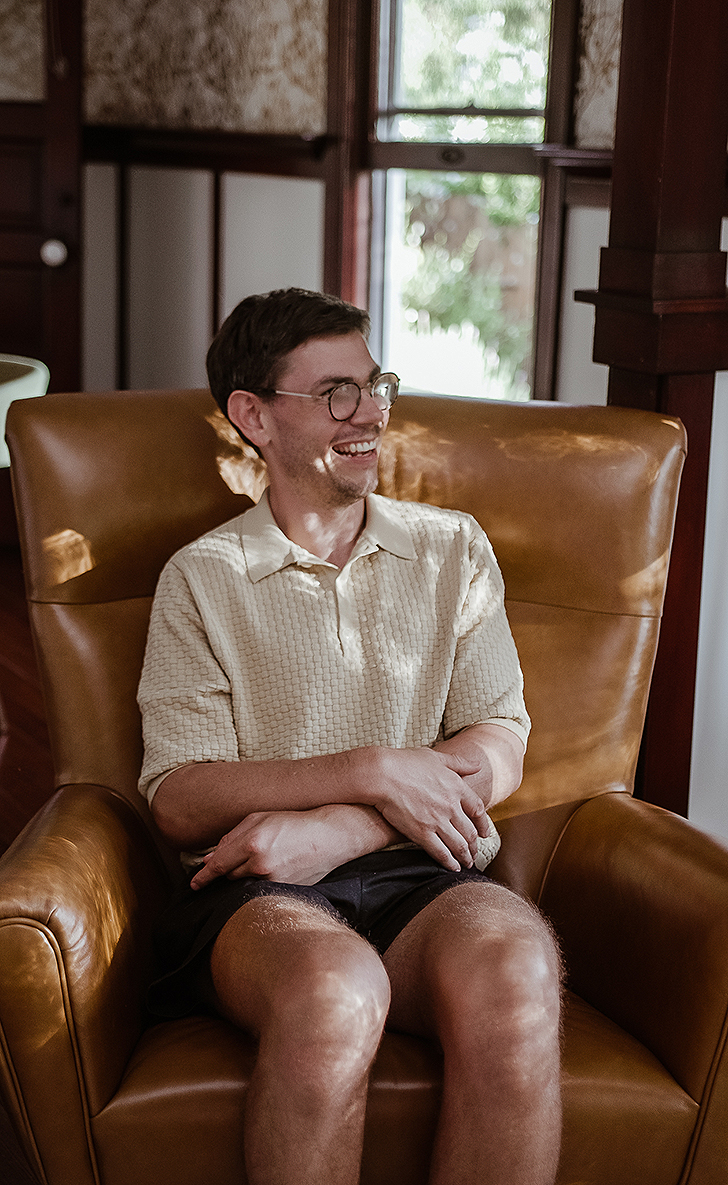 When you're not writing or acting, what can we find you doing?
On my swing set in my backyard or Googling photos of the Olsen twins circa 2005-2010.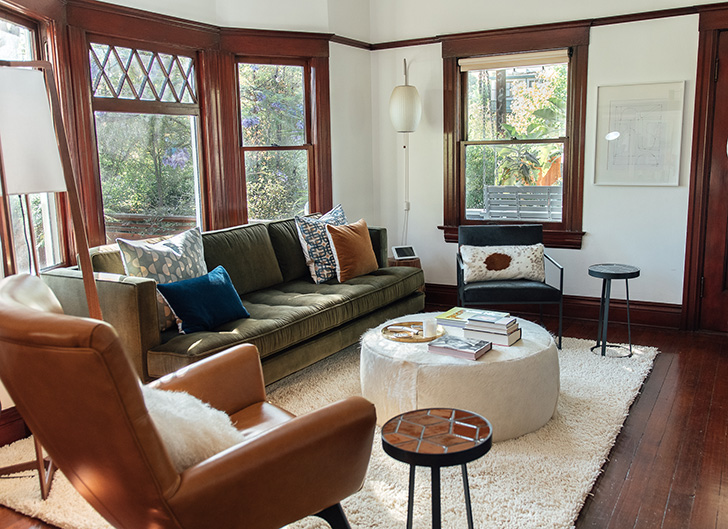 Now that Special has aired its final season, what are you working on next?
I'm working on the Queer as Folk reboot.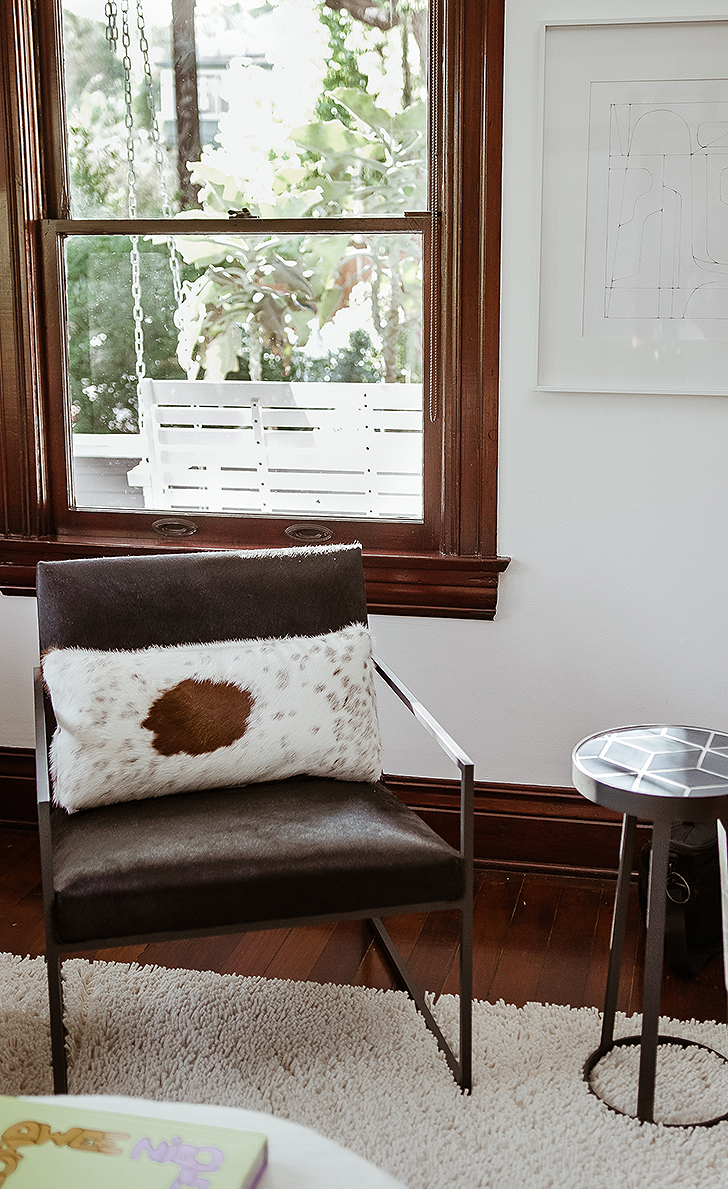 Any television or movie recommendations?
Movie: Parting Glances. TV: Search Party and Pen15.
—
Photos by Ryan O'Connell.
Room & Board provided Ryan with the products featured. All opinions are his own.